When I was very young, my father used to tell me, "Sometimes I want you to live in poverty so you can learn to live with limitations and have the power to survive, be humble, and appreciate your life." In my country, many leaders do come from poor beginnings: presidents, business leaders, and many others.
When I try to understand why some people are poor, I realize that they have the power to survive. They are stronger than me.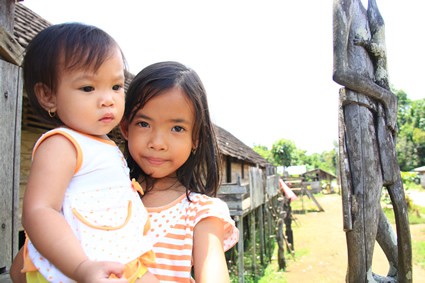 The trials in their lives have made them strong. James 1 teaches us to be joyful whenever we face trials, because trials develop perseverance, making us mature and complete, not lacking anything.
These words of God always make me give thanks to Him for everything that happens in life, even trials.
It is also my encouragement to children or families who struggle in many trials. They will make you stronger. You will be upgraded to the next level in life. When your faith is tested, it strengthens you. And if we stand the test, God says we will receive the crown of life. It has been promised for those who love Him.
At this moment, I believe and I can feel that the children we release from poverty will become leaders. They have been tested, and their trials have made them stronger.
And remember, God will never put trouble, problems, or trials in our lives so big that we cannot bear them. God bless you.
Blessed is the one who perseveres under trial because, having stood the test, that person will receive the crown of life that the Lord has promised to those who love him. —James 1:12, NIV
Prayer: I pray for all the poor children around the world — that they will become stronger, mature, complete, and lacking nothing so that they will receive the crown of life.
---

ABOUT THE AUTHOR: William J. Rawung works as a Partnership Facilitator for Compassion East Indonesia.
Read all the One in Spirit devotionals.