Genesis 11 clearly shows how powerful unity is, to the extent that God had to mobilize His entire being — God the Father, God the Son, and God the Holy Spirit — to bring a halt to the progressive work of mortal men of Babel.
The only problem with these men was their wrong motive, making a name for themselves (verse 4), instead of working for the Lord's glory.
Our ministry has come such a long way, by the grace of God, due to our good motive of saving children from poverty in Jesus' name. This remains our vision.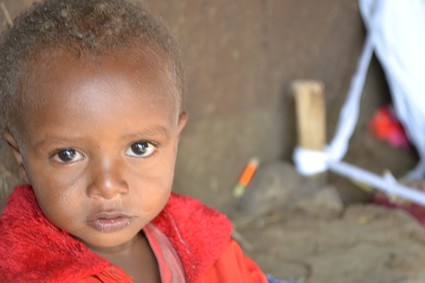 However, unless we remain united and focused as the people of Babel, who could not be deterred by anything but God, all our implemented programs will come to nothing.
We may not have God against us, but the Enemy will work against us through our misunderstandings. Misunderstandings lead to lack of cooperation and neglect of our core values. Yes, we may grapple with change, but the sooner we adapt, the better.
The men of Babel were very responsive to the call from their leaders. Many might have taken offense with each other, but instead they ignored it, accepted each other, and continued building together.
Though we may be found in different nations, area offices, field offices, and projects, we can all remain "One in Spirit" if we learn to forgive each other and direct all grievances through the right channels. By holding onto our Core Values and allowing Christ to occupy the central position, we will never, ever be scattered.
But the LORD came down to see the city and the tower the people were building. The LORD said, "If as one people speaking the same language they have begun to do this, then nothing they plan to do will be impossible for them. —Genesis 11:5–6,NIV
Prayer: Dear Lord Jesus, we ask for forgiving hearts. Please bind us together with inseparable cords of love.
---

ABOUT THE AUTHOR: Kingsley Ampofo works as the Business Services Supervisor in Ghana.
Read all the One in Spirit devotionals.