I did not understand the meaning of Proverbs 31:8–9 until the day I received feedback on a story I had written. After I joined this ministry, I had the privilege of participating in the child-screening and registration process.
It was wonderful to see the children reporting to the church on the first day.
Like a mother who has given birth to a new life, I forgot all the pains of walking those long distances under the hot tropical sun, visiting one home after another to identify the eligible children.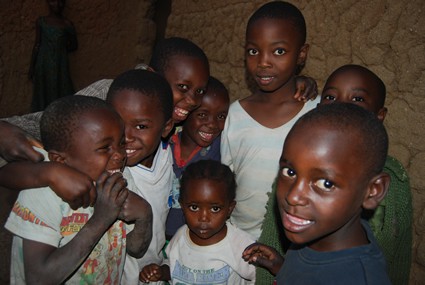 I could not imagine how different those children would be when they had been in the program for several months.
For the following several months, I had a great desire to write a story about the screening and registration process. I just felt that people needed to know what it takes to register a child with our program in a field country.
Then the opportunity came for me to write a story of my choice. I didn't think twice, and it came when we were registering the 50,000th child in Tanzania.
I wrote the story of every process we followed to give birth to a child in the program.
What amazed me was the reaction of the readers. It inspired several readers to become sponsors. I was amazed by the effect of a simple story and realized how important the work I do is.
It gave me another perspective — to pray for each story I write because I realized that in everything we do, we are speaking for children who have no one to speak for them. Had I not written the story, those who decided to be sponsors probably would not have been touched.
I thank God for giving me the opportunity to speak for the voiceless children of the world.
Speak up for those who cannot speak for themselves, for the rights of all who are destitute. Speak up and judge fairly; defend the rights of the poor and needy. — Proverbs 31:8–9, NIV
Prayer: Lord, help us live this day knowing that You give us breath to speak for a child who is in agony and does not know what tomorrow holds. Help us continually be that voice for the children, to realize their potential in the world for Your glory. In Jesus' name, amen.
---

Read all the One in Spirit devotionals.