Growing up in Bolivia, Ronnie lived with his mother and three siblings. Throughout his childhood his family faced many difficulties; however, with the innocence every child has, he doesn't recall specific tough moments.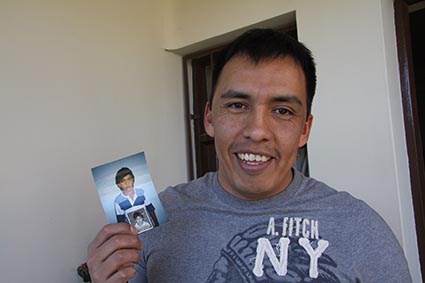 "When one is a child maybe one is not very conscious that there is need; when one gets to adolescence or youth is when one is more aware of that.

"I remember my mom didn't work and my father didn't provide her any kind of help. We didn't live with him so we didn't have money to satisfy any of our needs."
Despite his family's struggles, Ronnie is very thankful for the way the Lord provided for them. One way God provided was through our ministry — with food, school materials, and the nurturing environment of the local child development center.
Since children don't go to the child development center every day of the week, Ronnie helped his family on his days away from the center.
"I used to work by renting table football (Foosball) games. I was around 10 years old."
On occasion, the development center hired Ronnie's mother as a cook, which provided some income to support the family.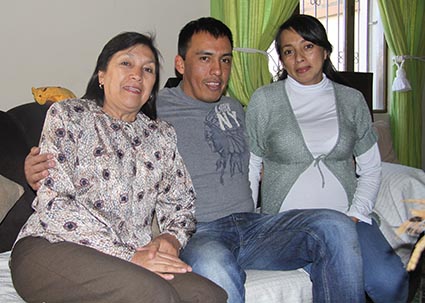 At school, Ronnie had a scholarship because he was a good student. There were still needs, but his sponsors, tutors and church all encouraged him to persevere.
"Sponsorship impacted me, starting with getting to know the Lord, know the church and learning many things. Not only about my needs, but also about other children's needs. It made me more sensitive and helped me give value to everything I have and to what the Lord gives me."
Ronnie's first memories about God are from the Iglesia Verbo de Dios Student Center, where he learned about Jesus and received Him as his Savior.
Help Families Affected BY COVID-19
Families in poverty have no safety net in times of crisis. Help provide food, medical care and support during this pandemic.
Ronnie also made good friendships. To this day, one of his best friends is a friend he first met at the student center. There were also special tutors who remain in his memories because of their advice, encouragement and confidence in him.
There is another special special memory Ronnie keeps in his heart: his sponsors.
"The role my sponsors played in my life is more than very important. In spite of never having met them or never having seen them, they were like parents to me. Receiving help from them was like a commitment for me. To see all that love and help expressed toward one person, me, made me feel important and special."
From the time he was first registered until he graduated from our program, Ronnie had the same sponsors. When they wrote him, he was happy because letters were a way he could get to know them and make them a part of his life. Their letters motivated him and made him feel loved.
"Each time I received a letter, it was the best time. With every letter I felt loved, even if they didn't say it — because their taking time to write to me was the meaning of that feeling."
Ronnie studied auditing at the public university of Cochabamba. He currently works for an auto parts importer. He has gained the trust of the manager and is in charge of the administration of eight dealers, located in four cities in Bolivia. Ronnie oversees all the work that takes place, including the imports and the accounting.
His dreams are to have his own family and to be a university teacher.
Ronnie lives with his mother and siblings and continues to help them. However, since he has experienced need, not only in his family but in the lives of other children, Ronnie takes advantage of opportunities to help others. He has a compassionate and sensitive heart. One day, he would like to sponsor a child.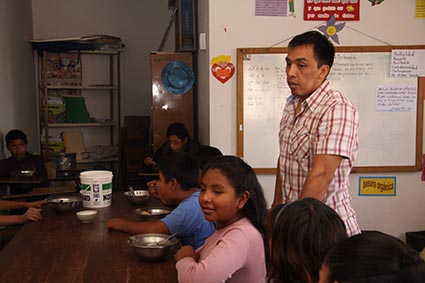 "If there hadn't been Compassion, I wouldn't have had the opportunities I had thanks to sponsorship. By these opportunities, I mean the economic ones, which changed our situation.

"God gave me that blessing and I never thought how different my life would have been without it. But the most important thing is that through the development center I was led to the church, and the principles and values one learns there are the most significant.

"For me, it's deeply marked my life having been sponsored. I can define everything with a blessing. It starts with having the sponsors I had and everything at the correct time. When I needed school materials, there they were. When I needed a friend, I had a friend. When I needed food, there was food.

"What else can I say, for me everything has been extraordinary. I wouldn't have changed my life for another situation, despite the needs we had. Compassion was one of the best things I have had in my life."
---