Shinyanga municipality is situated in northwestern  Tanzania, on the southern part of Lake Victoria.
Kigoma, Shinyanga and Tabora are the three regions that form the western zone of Tanzania. Compassion Tanzania also operates in Tabora. Shinyaga region borders Mwanza, Kagera and Mara on the north, Arusha and Singida on the east, Kigoma on the west, and Tabora on the south.
As a region, Shinyanga covers 50,781 square kilometers, out of which 36 percent comprises forest and game reserves, and 62 percent is arid land suitable for agriculture and raising livestock. The rest of the land is mountainous and rocky.
Population
According to the 2002 population census, Shinyanga has 2,796,630 inhabitants. It is the third largest populated region after Dar es Salaam and Mwanza. Out of this, 5 percent of the population lives in urban areas.
Income
The region's main source of income is derived from agricultural-related activities such as farming and livestock keeping. It is the leading cattle raising region in Tanzania.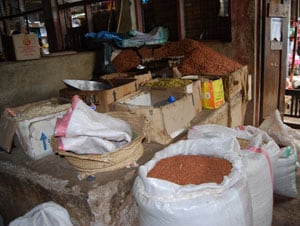 The main food crops are sorghum, millet, maize, rice, cassava and sweet potatoes. Commercial products include tobacco, cotton, sunflower oil, peanuts and lentils/chick peas. Livestock kept in the region include cows, goats, sheep, pigs and chickens.
Apart from agriculture, gold and diamond mining activities are also carried on in the region. There are also few light industries, such as cotton processing and cotton oil refinery, carpentry and shoe making. About 60 percent of all cotton produced in the country is grown in Shinyanga.
Per capita income is estimated at $180 a year.
Water Supply
Shinyanga is one of the driest regions in Tanzania. There are two rainy seasons: the short rainy season is from October to January and the long rainy season occurs from February to May.
Searching for water is one of the major activities that occupy families in this area, including sponsored children's families. Shinyanga's water table is deep, and the ground water is not often fit for human consumption. The government has started efforts to have the water from Lake Victoria supplied to Shinyanga.
Diseases and Health Issues
Malaria is still the leading killer disease. In 2008, more than 500,000 malaria cases were reported in hospitals and, out of these, approximately 52 percent were cases of malaria among children under age 5.
Nearly 6 percent of the region's population is diagnosed with HIV.
Apart from malaria and HIV/AIDS, other leading health problems in the region include dysentery, worms, eye diseases, skin diseases, anemia and respiratory diseases.
The regional hospital was built in 1947 as a dispensary to cater to 10,000 people. Since then, it has been expanded and elevated as a referral hospital. It currently serves about 830,000 people.
Local Issues and Concerns
Shinyanga is one of the regions in Tanzania that lags behind in education. The number of children who make it to school and the quality of education is still low despite the government's efforts to address this.
There are 1,108 primary schools. All but 17 of these are owned by the government. The region needs an additional 324 schools to meet the demand of the current number of children. Most of the classes have between 50 and 60 children in one class.
Some schools lack qualified teachers or there are very few compared with the number of children per school. Some of the teachers who are posted for teaching jobs never report to their stations for fear of being placed to the remote areas and this complicates the problem.
Primary education is compulsory, and all children are supposed to attend for seven years before they sit for qualifying exams to join secondary schools. But in the rural communities people tend to move from one place to another in search of grass for their cows. Frequent moving makes it difficult for children to settle down and concentrate on their studies.
It is believed that this low level of education has contributed to the malpractice of killing old women due to superstitious beliefs. Several hundred elderly women have been killed in the past ten years for being suspected to be witchdoctors.
Also in recent years Tanzania has had a new problem of people with albinism (albinos) being hunted and barbarically killed. Parts of their bodies are chopped off due to superstitious beliefs associated with the gold mining and selling business, which has been thriving recently.
Home Life
Most children live with their parents /guardians in small mud houses. Some families are able to afford their own home and others rent from landlords.
The average family includes six people, and those renting generally cannot afford to have more than two to three rooms, which serve as bedrooms, living room and a kitchen.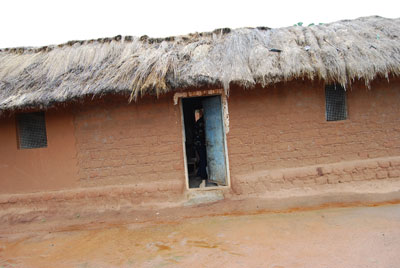 Church and Religion
The church in Shinyanga has not been very strong for the past several decades because of the mobile nature of people. People have being practicing traditional religions.
The oldest and most dominant church in the area has been the African Inland Church. But in the last 10 to 30 years Shinyanga has witnessed the growth of other Christian churches due to the Pentecostal revival sweeping East Africa and rural-urban migration of people in search of jobs and business.
There are a significant number of Muslims in Shinyanga, which has been attributed to the Arabs who moved to the region in search of business opportunities.