When Estheysi was only a few months old, her mother, Lizeth, noticed her heartbeat was too fast. She took her daughter to a doctor, who revealed that Estheysi had a heart murmur. However, the doctor said the murmur would heal by the time she turned 5 years old.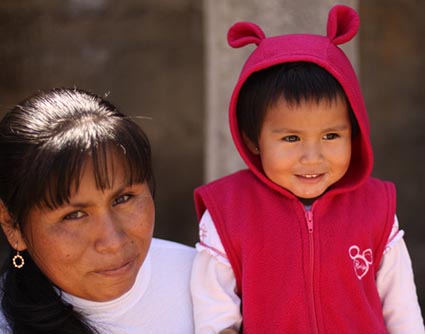 "I was in peace because there was nothing to worry about. Every three months, I took her to her control, and the doctor said she was fine."
Once registered in our Child Survival Program in Bolivia, however, Estheysi received a more thorough medical checkup.
"I took her to the pediatrician, and he told me that my daughter had a murmur. However, there was something more complicated, so he sent me to a specialized hospital."
By that time, Lizeth wasn't aware that we would help her with a percentage of the medical bills. She hesitated to take her child to the specialist because the consultation would be expensive. When the Child Survival Program coordinator insisted that Lizeth take Estheysi to the doctor, she explained that we would reimburse a percentage of her expense.
The cardiologist confirmed the heart murmur and requested some exams. He then informed Lizeth that her daughter needed surgery by the end of the month.
Estheysi suffered from abnormal communication between the ventricles of her heart, which affected the lung circulation and the oxygenation of her blood.
"He said that my daughter should have had surgery before she turned one. I got scared, it was a nightmare. He said that at the moment my daughter was stable, she was a reasonable size and weight despite her illness, but she urgently needed surgery. There wasn't any other option."
The surgery cost more than $10,000 U.S. dollars. If Lizeth didn't have $22 U.S. dollars to pay for a consultation, how could she afford the huge amount needed for her daughter's surgery? She cried.
Lizeth tried another option through a public hospital where she has insurance through her work. This hospital is known to be neglected. There, the order from the cardiologist for Estheysi to get an echocardiography was delayed two weeks. Time was running out.
At the Child Survival Program, we told Lizeth that we could help with 50 percent of the surgery's expense.
"I couldn't believe it. It was wonderful. So we started looking for the other half, but nobody could loan that amount of money to us. With my low salary and the debt I also have at the bank, and Estheysi's father also has a debt, we couldn't get a loan."
They asked everyone, even their families who live abroad, but there was no help to be found. It seemed impossible. They resigned themselves to not getting the surgery that Estheysi so desperately needed.
Then one day, when Lizeth was at the Child Survival Program, the facilitator explained that the ministry's Complementary Interventions would help with 90 percent of the surgery's cost.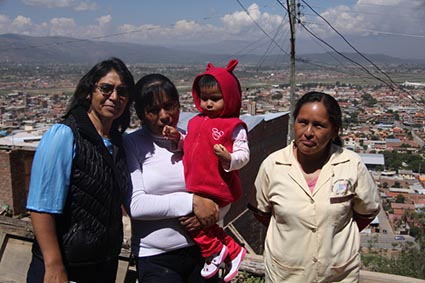 "It was a miracle. We now only needed to look for the 10 percent. Estheysi's father's work helped us with the remaining percent. That work fund was only for employees from the company. He is not an employee, he is just a security guard, but they gave him that amount anyway.

"It was all a gift. My daughter is a gift. I never saw that amount of money in my life, and to receive all that help … the only thing I could do was to thank God."
With everything in order, they went ahead with the paperwork. Of course, there was the fear that something could happen during surgery. But then they realized that, if God gave them the gift of the surgery money, they had to continue trusting Him.
"We placed everything in His hands. Thanks to the Lord, everything came out well. Estheysi came out really well. Even the nurse said, 'Your daughter didn't suffer anything.' They all usually come out with tubes of oxygen, with serum, but she didn't. She recovered very fast."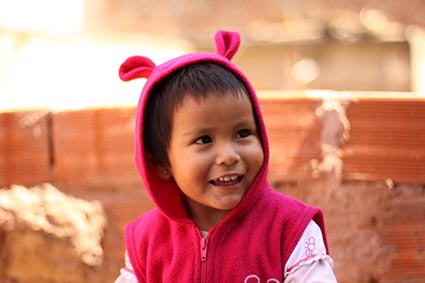 The happy and thankful mother affirms that, since she entered the Child Survival Program, it was all God's will.
"It was the church's doctor who told me about [my child's] illness. The coordinator insisted I take Eshteysi to the doctor.

"And what can I say about the money? God is the main author of this, and His instrument is Compassion and the church. It is all a miracle, as if God had planned it all."
---