UPDATE: Since the publication of this post, letter-writing guidelines have changed and as a result you may not be able to send some of these items through Compassion's correspondence system. Before you send your letter, please review our letter-writing guidelines.
---
On our Second Friday Letter Writing Club board on Pinterest, you can find many paper craft ideas to send to the child or teen you sponsor along with your next letter. Printable coloring pages, word searches, games, bookmarks. In fact, there are now over 800 ideas on that page to fill every creative need any sponsor might have.
But I believe the hard part for some people might be the actual words to share in a letter.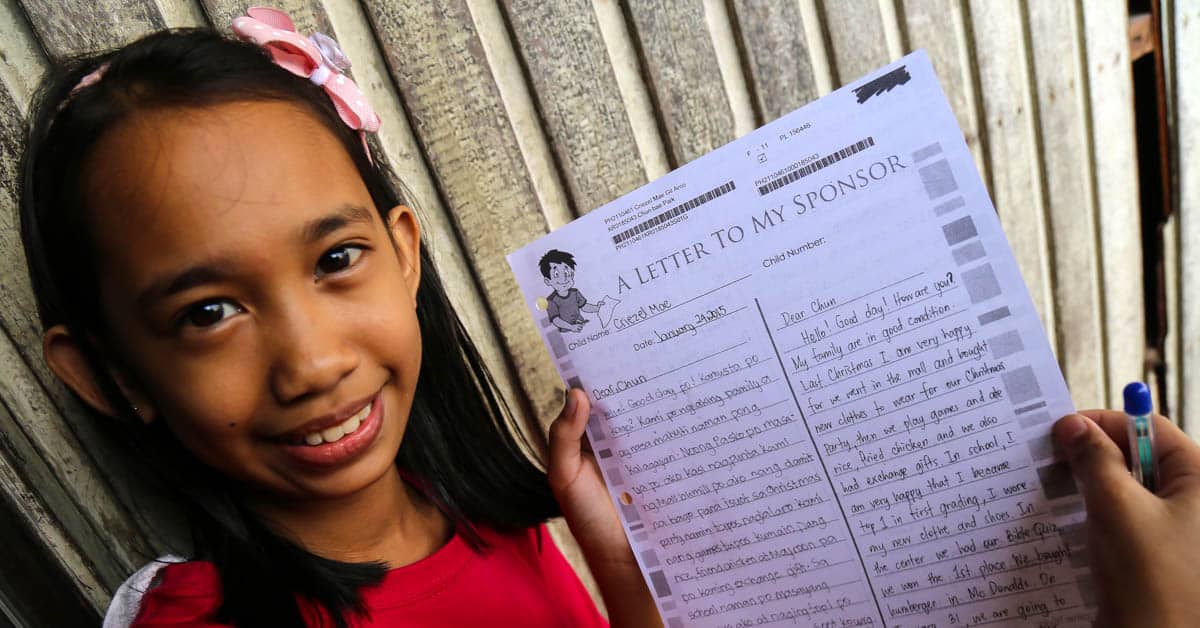 We know that words have power to build up a child. So what can you share in your letters besides answering their questions and sending a Bible verse to encourage them?
We have dozens and dozens of ideas and inspiration on our blog and website, but there are so many sponsors sharing their journeys of sponsorship and ideas online. We want to highlight them this month!
A couple of my Compassion blogging friends have put together some great topics and sample letters to help all sponsors feel more comfortable in writing to the children they are investing in.
Here are a few blogs where you can find some great letter writing ideas:
Jill has been a Compassion sponsor and advocate for over 20 years now. Her blog, Compassion Family, was created to be a resource for families to look at sponsorship as a family. The topics she has shared on her blog include "your faith," "when I was your age," "birthdays," "seasons" and many others. When I am stuck on what to write to my own sponsored children, her blog has been one of the first resources I have used.
Hannah is another wonderful resource for sample letters and topics. She blogs at Because of Shamim. Shamim from Uganda is the first child Hannah sponsored when she was 11 years old, earning money through chores to help pay for the sponsorship. Shamim's story is featured on one of the Compassion Experience trailers. Hannah posted two series recently, "Sidewalk Games" and "Men & Women of Faith," which are perfect topics for writing to an older child.
Who is your favorite blogger who posts great letter-writing ideas?
Share a link to their blog in the comments below and we will post a link to one of their blog posts on our Second Friday Letter Writing Club board on Pinterest.
---
Our Second Friday Letter Writing Club board on Pinterest is a collaborative board where sponsors and correspondents share great letter-writing ideas. If you'd like to be added and be able to share your great ideas or ideas that you find, make sure you follow us and then send an email to [email protected].