Since my childhood, my parents have told me the story of my birth. But it was not until a few years ago that I understood that no matter what the conditions under which we come into this world — no matter if our parents loved us or not, whether life has been easy or difficult — God allowed us to be born by His great goodness, wisdom and love to meet a specific purpose.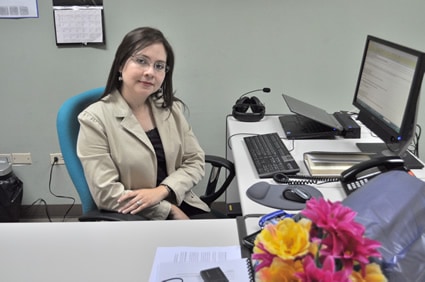 Think for a minute on Esther's story. She was a Jewish orphan who became queen of a foreign nation. But why? Her uncle Mordecai told her: "For if you remain silent at this time, relief and deliverance will arise for the Jews from another place" (Esther 4:14a).
All of the experiences and circumstances of this woman's life came together for a particular purpose.
Not that God couldn't fulfill His purpose without her. Either way, His will would be done, but certainly it was a very great privilege to be part of God's purpose.
Esther's response shows that she filled herself with faith and courage to fulfill her part in that moment of history: "Go, gather all the Jews who are in Susa, and fast for me. . . . I will go to the king, even though it is against the law. And if I perish, I perish" (Esther 4:16).
I think it is important that we ponder our role on a personal level, at a ministry level, and with this ministry in particular.
Shall we run from our call? Or shall we decide with faith and courage to face our time?
At the end of the story, the king extended his scepter and spared Esther's life. But beyond this, I can imagine the satisfaction she must have felt in accomplishing God's purpose for her.
Your eyes saw my substance, being yet unformed. And in Your book they all were written, the days fashioned for me, when as yet there were none of them. — Psalm 139:16, NKJV
Prayer: Brethren, our time has come! Regardless of our positions, let's choose to accomplish God's purpose.
---

ABOUT THE AUTHOR: Yolanda Rodas is the Country Director of our office in Honduras.
Read all the One in Spirit devotionals.