We began our ministry in Colombia in 1974 with the Child Sponsorship Program. In 2005, we started the Leadership Development Program.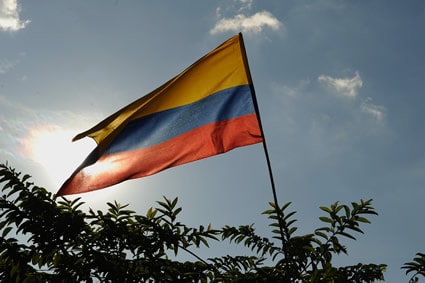 During 37 years of ministry, we have served over 90,000 children in Colombia and have raised awareness of the need for holistic child development and child advocacy among Christian leaders across the nation.
In the last 10 years, we have doubled the size of our staff, and we tripled the number of children we are serving. And we have graduated more than 22 Leadership Development Program students.
Country Director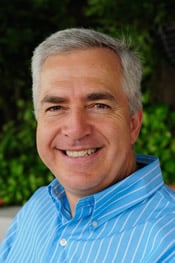 In 2000, Carlos Escobar was appointed Country Director of our ministry in Colombia.
Prior to coming to the ministry, Carlos served as associate pastor at a Foursquare church for five years and held various management positions within secular companies for ten years prior to that.
Carlos holds a bachelor's degree in administration from Eafit University, and a diploma in Management from Valle University.
Implementing Church Partners
Implementing Church Partners are local churches in Colombia with whom we work to deliver child development programs and frontline ministry in the field.
Spiritual Climate
Evangelical Christians account for approximately 7 percent of the population in Colombia. The remaining 93 percent is primarily Catholic.

Prior to 1999, Colombia was declared a Catholic nation and no other faiths were permitted. Currently other faiths are permitted, but people generally reject beliefs that differ from the Catholic tradition.

Unique Challenges
One challenge unique to Implementing Church Partners in Colombia is that in some of the main cities the children attend school from 7:00 a.m. until 3:00 p.m. Monday through Friday. Children have Saturday morning sessions as well.

It is difficult for them to have time to attend the child development center because they are at school for so many hours during the week.

Contributions
Implementing Church Partners pay the child development center staff. They also provide for construction of the facilities as well as ongoing maintenance and security.
Partner Development Activities
We develop partners through training, leadership meetings and spiritual retreats.
Child Development Through Sponsorship
Your sponsorship of a child in Colombia provides a variety of benefits.
The government is trying to mandate a school schedule that begins at 7:00 a.m. and ends at 3:00 p.m. in all of the major cities. A large percentage of registered children attend school either in the morning or the afternoon and attend the child development center when they are not in school
Weekly meetings

3 to 5 year olds: 9 hours a week, from Monday through Friday in the mornings or afternoons.
6 to 8 year olds: 9 hours a week, from Monday through Friday in the mornings or afternoons.
9 to 11 year olds: 9 hours a week, from Monday through Friday in the mornings or afternoons.<.li>
12 to 14 year olds: 6 hours on Saturdays
15 to 18 year olds: 6 Hours on Saturdays

Nutritional Support
Each child receives two lunches and two snacks per week. Lunch consists of rice, beans and juice; snack consists of biscuits and juice. Implementing Church Partners generally only provide two lunches a week because there is food available at the schools.

However, if the children do not receive food at school, then Implementing Church Partners provide lunch every day.

Vaccinations
The government has vaccination campaigns and provides vaccinations free of charge at the public clinics for children in certain age groups.
Extracurricular Activities or Community Service
There are weekly sports and music offered, as well as yearly camps, festivals and spiritual retreats.
Vocational Activities
We offer vocational training, such as computer maintenance, beauty skills, tailoring, baking, shoe making, and more. We offer these vocational skills so that the children can develop skills that will help them earn an income in the future.

Also, trainers are readily available to teach these skills.

Alumni Activities
We have launched an Alumni Association in four cities around the country. There is a national alumni leadership team responsible for coordinating the work of the chapters in every city and helping in the launch of new chapters in other regions.
Parent Involvement
Every two months we offer workshops for parents covering topics such as parent involvement, parenting skills, and child protection.
Areas of Expansion for the Child Sponsorship Program
We would like to expand into the Caribbean region, the Eastern plains and Pacific coast which are all semi-urban impoverished areas.
Leadership Development Program
Universities Attended
The students attend both public and private universities. The average amount of time it takes students to complete university is 5 years.
Location of Universities
The universities are spread throughout the country but are primarily located in the five major Colombian cities.
Service Opportunities
Many students go back to their child development center to volunteer; others volunteer at the ministry office or at their university.
Leadership Development Program Meetings
The larger Leadership Development Program group meets for graduations and for the Leadership Development Program National Congress. The National Congress meets annually and each local congress meets monthly.

In the congress, they participate in camps, training and celebrations of special events such as Christmas.

Specialty Curriculum Topics or Resources
Our curriculum has specific lessons on sexuality and relationships from a biblical perspective.
Mentors
If a student does not have an available mentor at church, we will help the student find a mentor through the Partnership Facilitator or other Christian leader in the city where he or she lives.
Career Placement Assistance
We help students look for opportunities where they can develop their careers, such as internships.
Leadership Development Program Alumni Group
Most of the Leadership Development Program graduates and current students are involved with any of the Alumni Association chapters established in four different regions.
Complementary Interventions
Complementary Interventions in Colombia include nutritional rehabilitation for malnourished registered children, dental health intervention, basic sanitation and disease prevention for children under the age of 7. We also offer entrepreneurship opportunities, Leadership Development Program student housing and disaster relief.