Nineteen-year-old Grace may have been born without three of her limbs, but she chooses to live without limits.
"My motto is that disability is not inability. With God, all things are possible," shared Grace.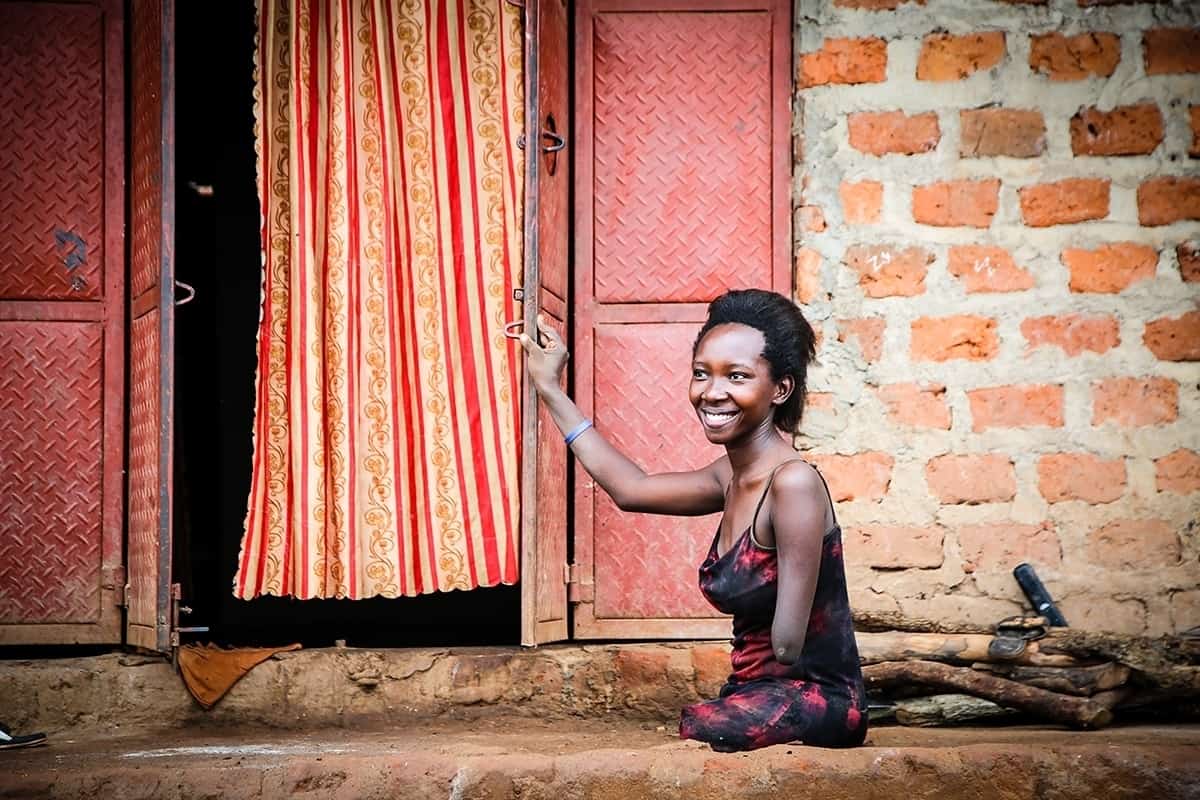 In the rural Rwandan community where she was born, there were some who saw Grace's disability as a curse. Family members even pressured her parents to kill her.
"When I was born, my family and relatives thought I was a curse. They tried to convince my mother to stop breast-feeding me so that I would die of hunger. They said that nothing like this had ever happened in their clan before and that as soon as I was born even the livestock started dying," said Grace.
But Grace's parents thought she was beautiful from the moment they laid eyes on her.
"When I saw my baby, I just thanked God. I wasn't shocked because I had never seen a disabled person before. I loved what came out of my womb, that which God created within me," said Beransiira, Grace's Mother.
The threats from her family became more real and dangerous. Grace's own uncle threatened to murder her father if Grace and her curse were not taken from this world. But Birasaira and her husband would do anything to protect their precious daughter.
Then, because he refused to give into his family's demands Grace's father was murdered. While working as a security guard, the house he was protecting was broken into and the thieves took his life.
"We think the robbers were organized by his brothers," whispered Beransiira with a quiver in her voice.
Beransiira had no time to mourn for her husband. In order to protect her daughter's life, she knew would have to flee her home immediately. With Grace and her four brother and sisters, Beransiira fled across the border to Uganda.
But instead of finding refuge and security in Uganda, they were met with more threats from her husband's family who lived nearby. They had already traveled a great distance, but Beransiira and her family were still not safe.
That's when Beransiira met Betty — a woman who would change the course of Grace's life.
Beransiira turned to Betty, a local Ugandan village leader, for help. Filled with compassion, Betty told her she would care for them.
"When I heard Beransiira's story, my heart was filled with compassion towards her and I offered to help. Grace came to live with me when she was just 4 years old. At the time she was tiny and very malnourished. She was in bad condition. I already had many children of my own, so I wasn't sure what life with Grace was going to look like, but I took her in anyway," shared Jaja Betty, Grace's guardian.
With Betty's help, Grace's family could finally experience the love and safety they deserved. Betty's authority in the community commanded their protection, allowing Grace to experience a childhood free from the fear of her father's family.
"I knew that her mother and she were refugees …" Betty said. "I had a big family myself with nine children but we bonded so strongly … that she became family. It's as if she is my own biological child — we connected that divinely."
The blessings of joining Betty's family continued. Betty registered Grace to be sponsored at the Compassion-assisted child development center, providing education and essential medical resources she desperately needed.
More important, Grace began to feel less like a curse and more like a person with a God-given purpose.
"Aunty Betty was the one who registered me in the Compassion program. There, the [program] director loved and encouraged me. He never discriminated against me. And I started to be able to see myself the way God sees me," said Grace.
From her family's pursuit of her to the ridicule of other children, Grace has always felt different. She felt less than, left out and bitter for it. But that all changed for Grace because of the love that many in her life, and especially Jesus, have for her.
"Compassion helped me to know God and grow in him deeply. I learned not to live in self-pity, but to press forward and pursue my goals and involve myself in activities with others. And over time, I grew to accept and love myself," Grace said.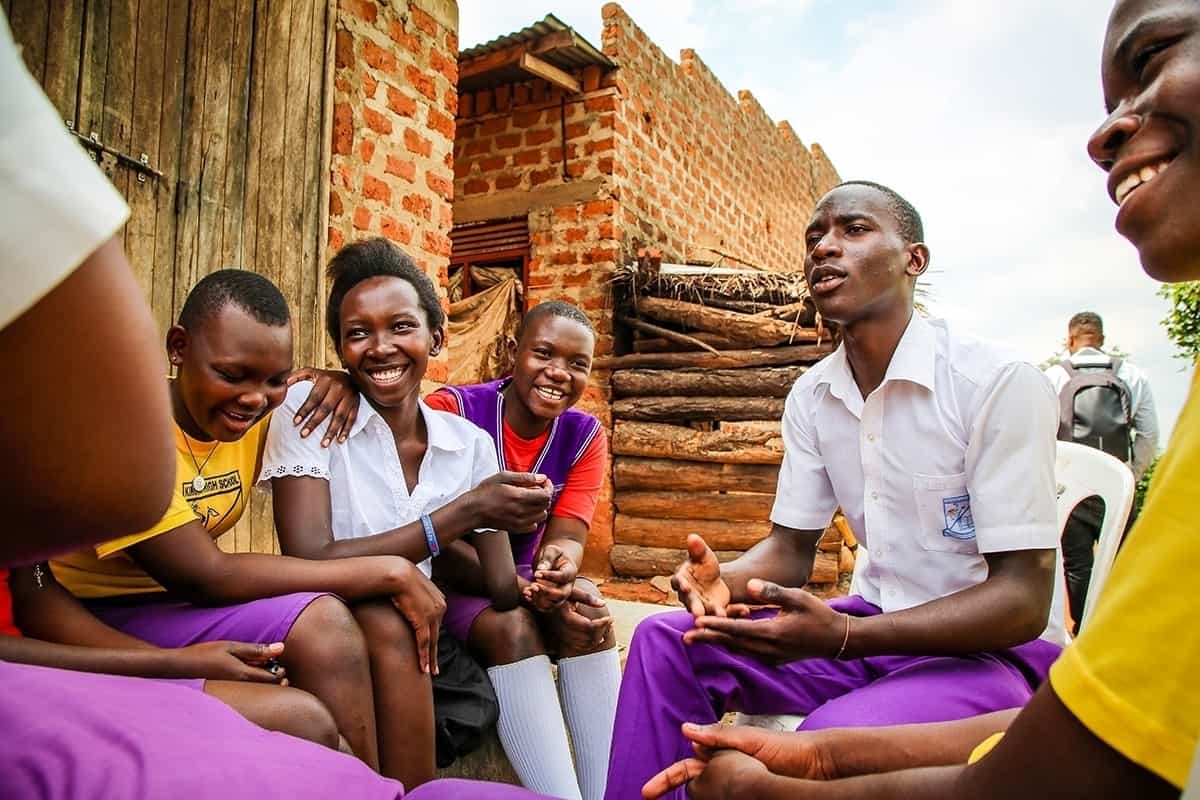 "Being disabled does not mean you cannot make it. The nature of Compassion's work, working with the church, helps these children to have a close relationship with God. And when Grace accepted how Jesus loves her anyway, that gave her courage. She wants herself to be a lesson so when other people look at her, they know that treating a disabled child in a negative way is very bad," shared Michael, the program director at Grace's center.
Grace knows that she can do anything.
This same love that helped root Grace in her identity encourages her to believe in her abilities, as well.
"I think people believe that those of us with disabilities are useless and can't do much in the earth. To them, we're not useful or productive. But I've never thought like that. Whatever normal people do with limbs, I can do them too. For instance, I cook, I am able to mop our house, I'm able to wash and so I'm not limited. I have a goal of being a journalist one day and doing radio presentation. I believe I can do anything," proclaimed Grace.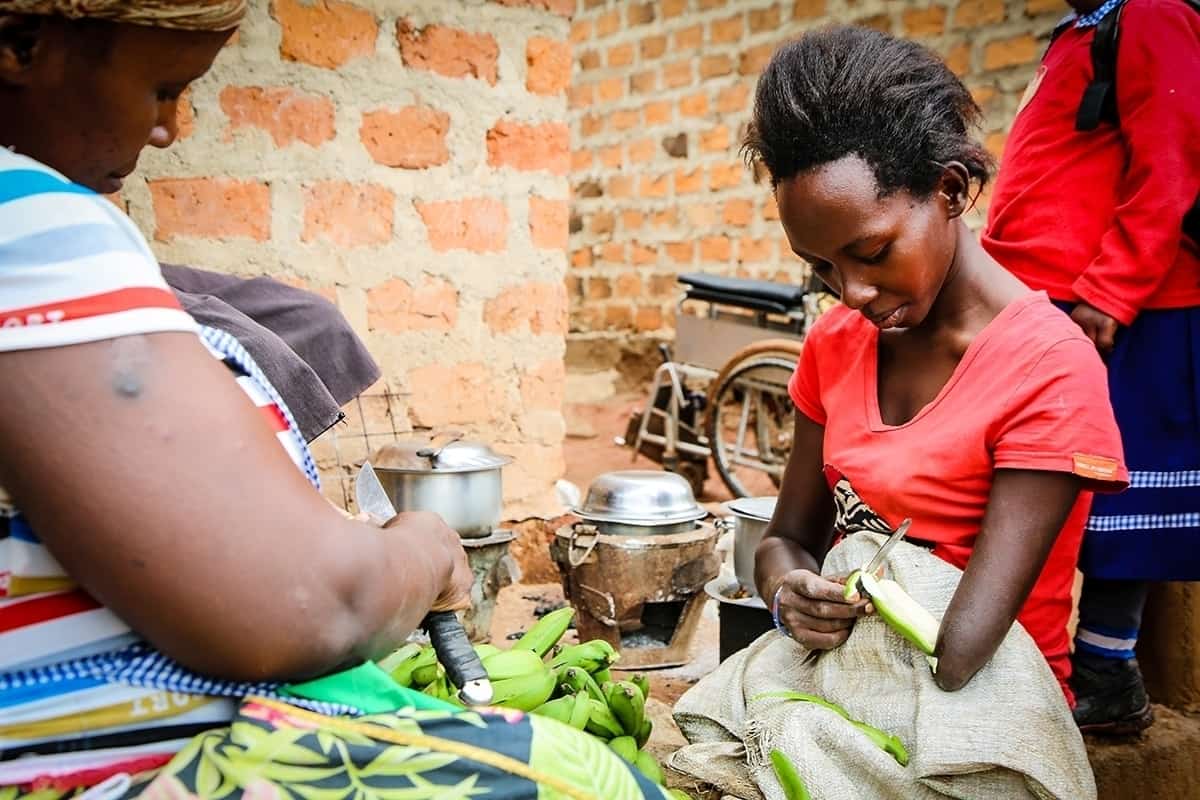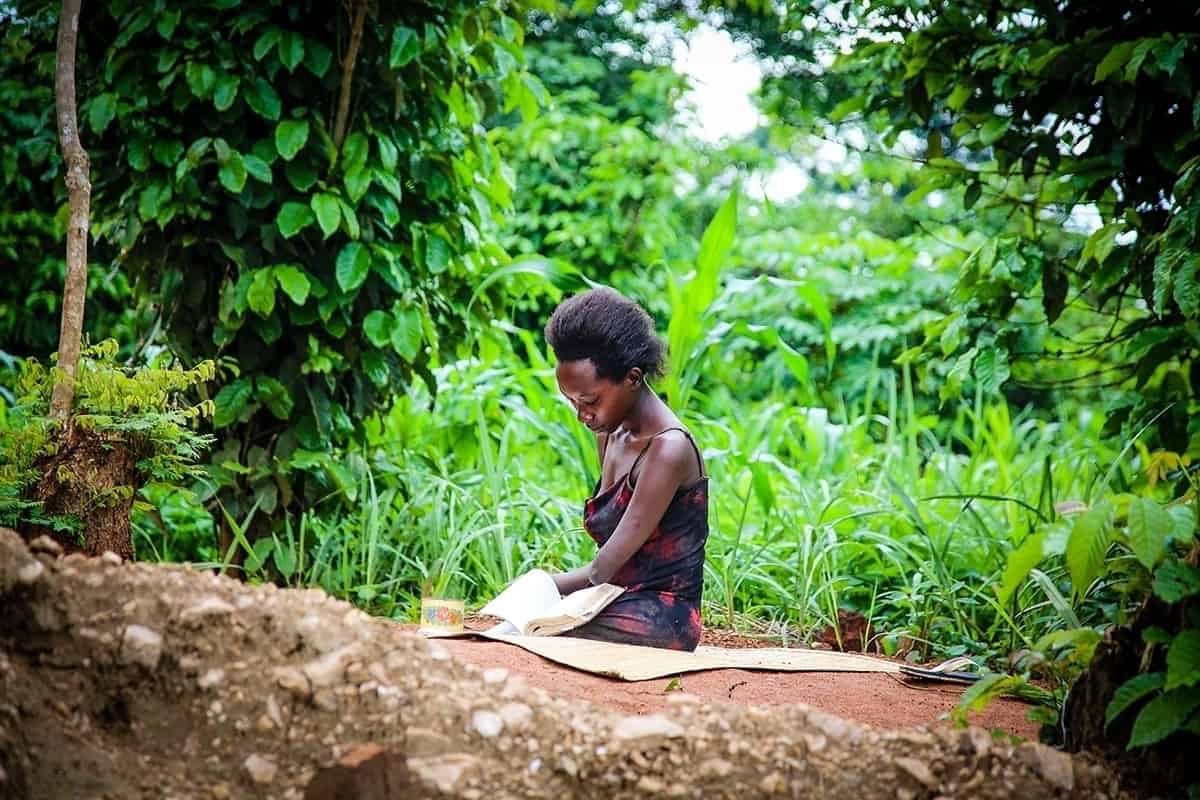 "I think if she had never joined the Compassion program, Grace would not be alive today. When I think back to when she first came to my place, tiny, malnourished, without medical interventions, without school fees, rejected by her family — her mother trying to figure out what to do with her. I think that without the Compassion program she would be dead," Betty said.
Grace knows that, with God, she and anyone with disabilities can live without limits!
One thing that's for sure is that nothing can stop Grace. What others say about her won't define her. Now, she wants anyone with disabilities to know what has made all things possible for her.
"I trust that my testimony had a purpose and a big one at that. To encourage other people like me, termed as disabled, to know they have a purpose, that God loves them and they can make it in life," exclaimed Grace.
Watch Grace's limitless story!
Watch the video "Grace Upon Grace — Compassion International."
Sponsor a Child Wth Special Needs >
---
Stories and photos were collected by photojournalist Helen Manson. This article was originally published Sept. 18, 2018.