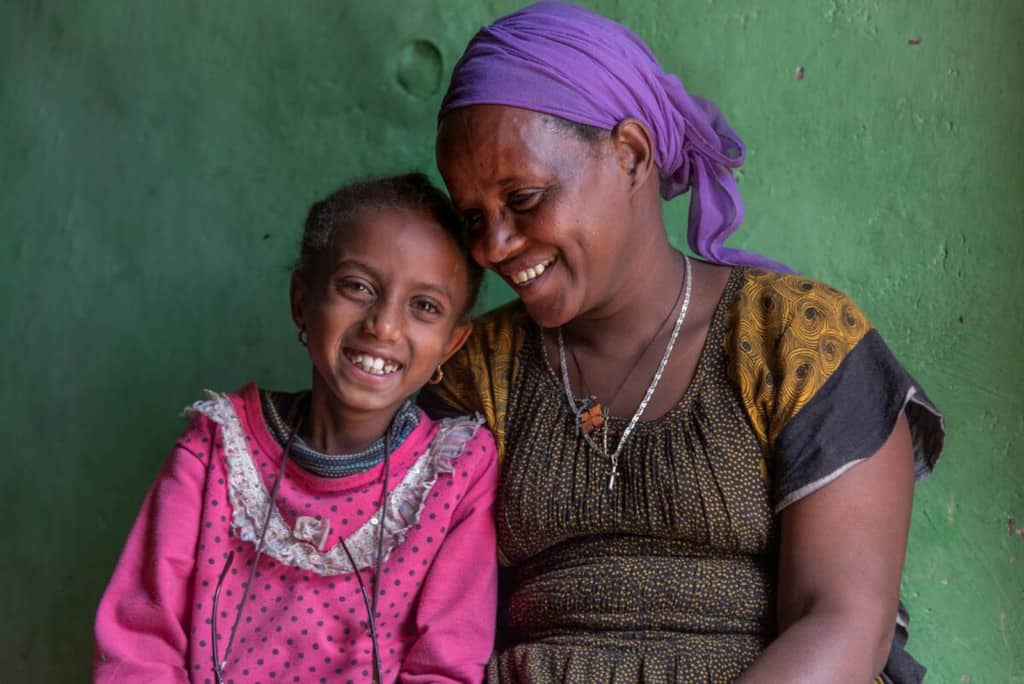 Have you ever had one of those awesome, world-colliding moments when people from two different parts of your life meet? Like bringing a significant other home to meet your family for the first time. Or introducing your friends from church to your friends from work at your birthday party. These experiences only come around every now and then. And I love them.
One of these moments happened for me when I was in college. I went to a university across the country from where I grew up, so my two worlds never overlapped. But, one year over Christmas break, my college roommate came to visit me at home. After years of hearing me talk about how much I loved my family, she finally got to meet them. It was so sweet to watch the most important people in my life connect. They all still talk about how awesome it was to this day!
Aren't moments like these the best?!
Now, imagine how awesome it would be if you could create a meaningful, world-colliding moment with the most important people in your sponsored child's life.
No, I'm not talking about taking a trip to visit them (although, that would be WONDERFUL in a post-COVID-19 world). I'm talking about building a relationship with your sponsored child's family through letter writing!
There are two different types of situations in writing your sponsored child's family.
You are sponsoring a child who's too young to be writing their own letters, so you're already regularly corresponding with his or her caregiver.
You are sponsoring a child who is old enough to write, but you still want to connect with his or her family.
Well, today I'd like to give a few connection-building, letter-writing tips for both of those scenarios!
Tips for Writing a Younger Child's Caregiver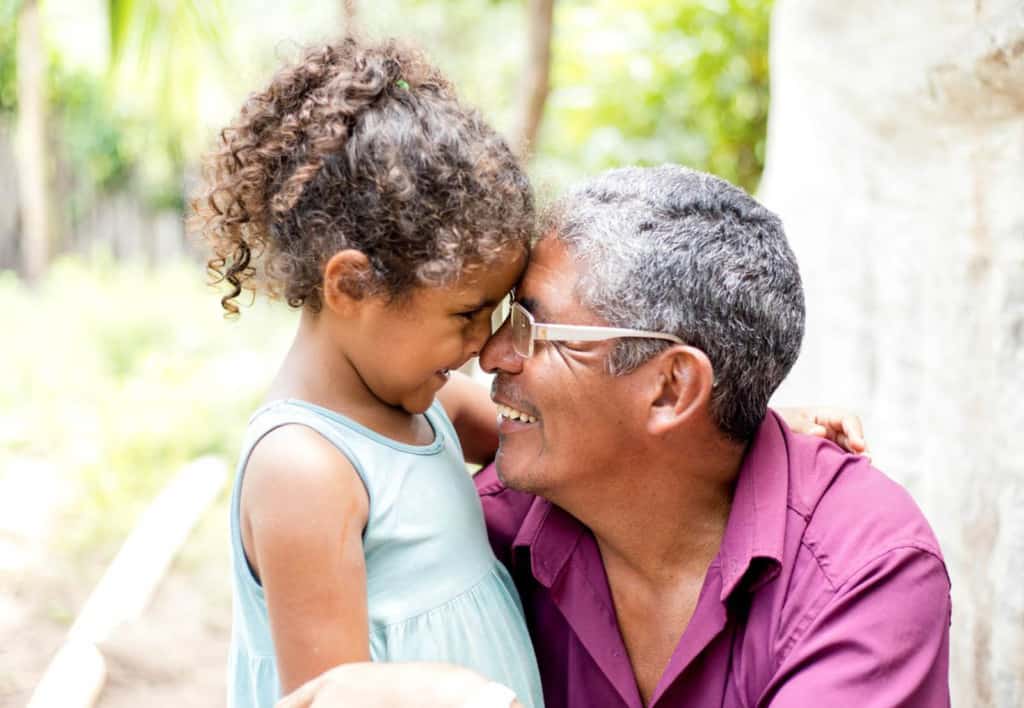 For those of you who sponsor a young child who cannot write letters on their own yet, you might already be familiar with exchanging correspondence with his or her caregiver. This is a unique, built-in opportunity to make a connection with the people who most love the child you sponsor. Here are a few tips for writing your child's caregiver:
Affirm the growth and development of their child. What parent doesn't love to hear affirmations of their children? Look back at old letters to remind you of how the child has grown and developed. Share specifically about the developments you are excited about. Remind the caregiver that they are doing an amazing job in raising their child.
Ask the caregiver specific questions about herself or himself. Show your child's caregiver that you take a special interest in them as well. Ask questions like "What is it like to have a child in the Compassion program? What are some challenges as a parent that you are facing right now? How can I be praying for you specifically?"
Bring up information about the caregiver that you've learned in the past. If your sponsored child's caregiver has shared about herself or himself in the past, follow up about what's been shared. Did she get a new job? Ask about it. Did he share a parental struggle? Let him know you're still praying.
Swap drawings. If you have a child at home with you, ask him or her to draw a picture for your sponsored child's caregiver. Include the caregiver's name on the drawing. Then, request that the child you sponsor draw a picture of his or her caregiver to share with you. This is a great way to build a connection between your family and your sponsored child's family.
Include a special prayer for the child's caregiver. One of the most encouraging messages that a caregiver living in poverty can receive is that they are covered in prayer. So, consider writing out a prayer for your sponsored child's caregiver, covering specific challenges they face. For example, "Lord, thank you for Noelle. Thank you that you have specifically chosen her to be Alison's mother. I pray that she knows that she is loved and cherished. Give her wisdom as she raises her young daughter. Fill her with courage as she continues to work hard and share the love of Jesus with Alison. Continue to bless her with work, loving community and the supplies she needs. Amen."
Tips for Writing an Older Child's Family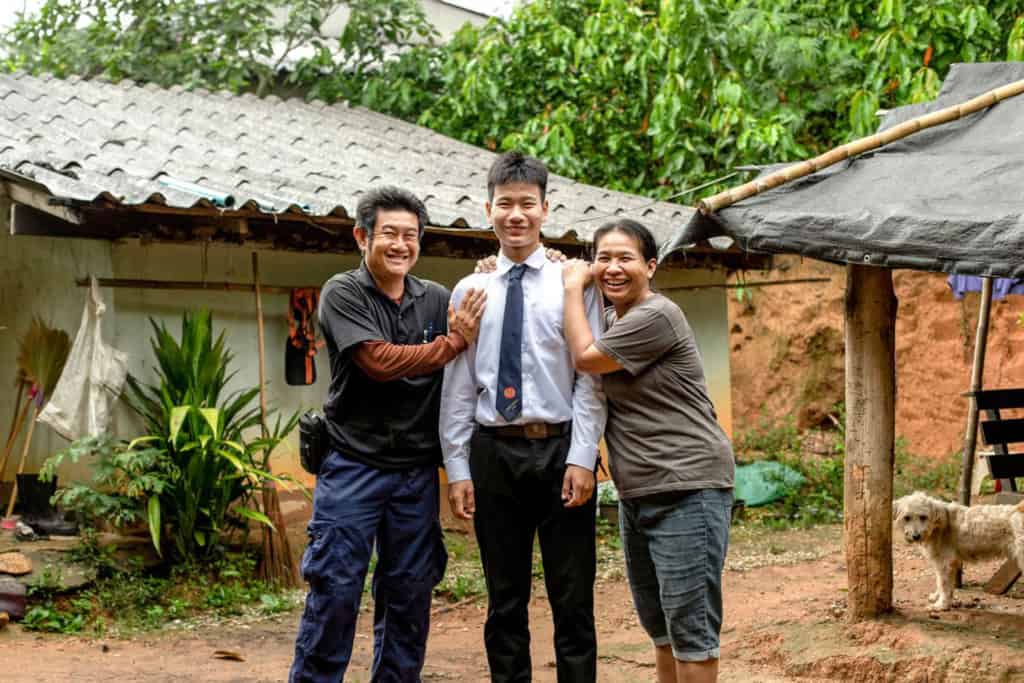 If you sponsor a child who is old enough to write his or her own letter:
Always begin your letter with a note to your sponsored child. Even if you know that you want to include a message to the child's family, always make sure to address the child at the beginning of the letter! Ask questions about the child's life. Remind them how loved they are. Then, transition into asking questions about their family.
Ask your sponsored child specifically about his or her family. You've probably already done this before. But if you're wanting to learn more about their family, come up with a list of more specific questions. For example, "How would you describe your mother's personality? What do you love most about your family? What do your brothers and sisters like to do for fun in their spare time?"
Include a special message and a few questions for a member of your sponsored child's family. After writing directly to your child, transition into a note to their family. Make it clear to the child that you are transitioning and ask them to share what you've written with their family. Tell the family that you are so proud of their child. Let them know that you believe in them. And even feel free to ask them specific questions like "How does the church help your family?" or "What are you most proud of in your life?"
Send a photo for your sponsored child's caregiver. Make it as personal as possible! For example, you could take a selfie of yourself while holding a sign that says "Hi, Alison," or whatever your sponsored child's caregiver's name is. Or you could send a photo of your children holding up signs and drawings they've created specifically for them.
Ask your sponsored child to include his or her family member's response in their next letter. This may or may not happen. But it's worth asking your sponsored child to include their caregiver's, sibling's or grandparent's response to your questions and encouragement in their next letter. Make sure to emphasize how special it is to get to know their family more deeply.
Feeling inspired to get to know the child you sponsor's family in a new way? Write a letter today!
WRITE A LETTER TODAY! ›