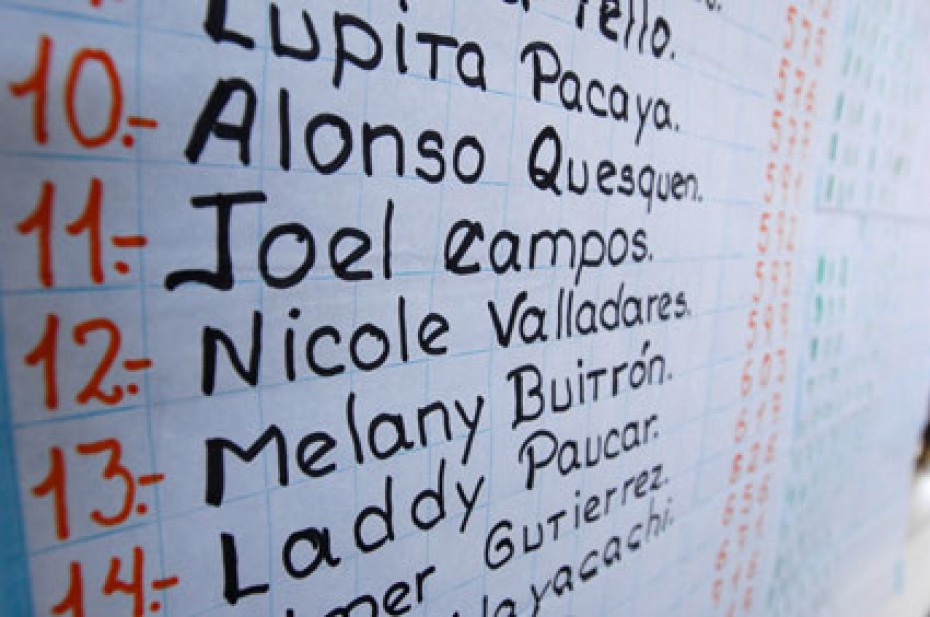 Names are important. They have power. They define us. They're more than a bunch of letters grouped together to sound pleasant to the ear. Names are more than a convenience allowing us to talk to each other. Names are a gift from God. They contain His power. They define things. They define us.
Continue Reading ›
In 2007, Carrie McGinty was Executive Director of Donor Development at Proverbs 31 Ministries. She traveled with Compassion to South America. Through a mother's eyes, Carrie gives us beautiful insight into a mother's deep love for her son.
---
In August 2007, Proverbs 31 had joined on as a Compassion representative to speak on behalf of poor children all over the world. And so, Compassion had invited me and other Proverbs 31 ministry staff and speakers to experience firsthand the work Compassion is doing in Ecuador.
To say that this trip was a life-changing experience is an understatement. The people I met deeply touched my heart and I will never be the same.
In the Otavalo mountains of Ecuador I was surrounded by beautiful little girls, dressed in their finest handmade dresses, but out of the corner of my eye I couldn't help but notice a young man on crutches.
He was all alone. I felt God telling me to go over to him. I left the brightly dressed little girls and walked over. (more…)
Continue Reading ›
What God wants from us isn't to become judgmental of the rich and syrupy sappy with the poor. What he wants is justice.
Continue Reading ›
Happy New Year! We hope as you celebrate the beginning of 2009 you take time to reflect on the grand blessings and immense grace of the Lord . . . and prayerfully consider what the year ahead may have in store.
Here are a few of our highlights from 2008. In fact, they might be some of yours too; after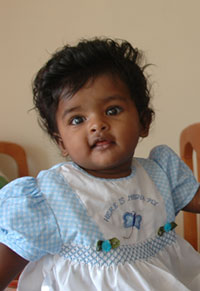 all we could not have reached any of them without you!
We registered our one millionth child.

We opened the first Compassion child development center in Togo.

Compassion Tanzania registered its 50,000 child.
Of course, a year can be marked with trials as well. But through these trials the Lord is faithful to refine us as gold.
Many children and families already struggling to buy food have been, and are still, greatly affected by the Global Food Crisis. Although, with the guidance of God and your heart much has been accomplished:
79,016 children have been able to receive immediate food relief because of your Global Food Crisis (GFC) donations.
In the Dominican Republic your GFC donations provided food certificates to 775 Child Survival Program participants. The main recipients being mothers and infants.
In Honduras your donations created productive micro projects such as poultry and fish production farms, to fight the crisis long term.
In Ethiopia, GFC donations helped provide therapeutic supplements, staple food grains and medication to nearly 11,000 families.
Thank you so much for your commitment to children in poverty this past year. They truly are blessed by your passion and faith.
In all things we can be confident that no matter where the Lord takes us, what situations He brings us into, or what blessings He has in store we will honor Him and be filled with His love.
"Commit to the Lord whatever you do, and your plans will succeed." – Proverbs 16:3, NIV
Continue Reading ›