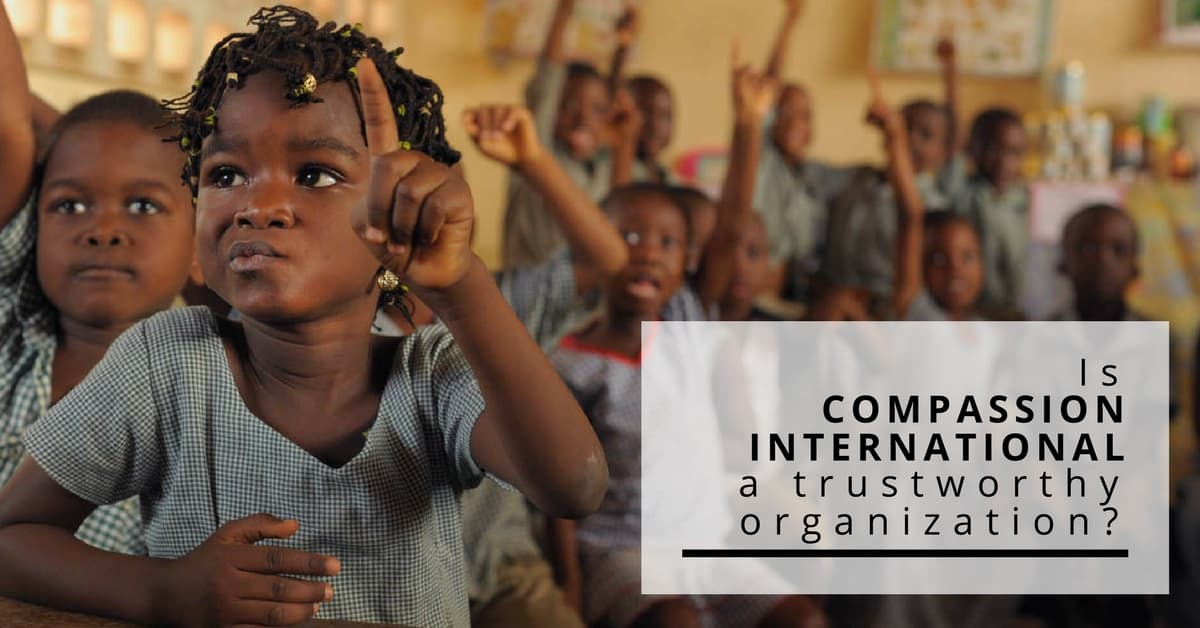 Working in the contact center, sponsors and donors call me and want to know if we — if Compassion — is trustworthy or if it's a scam. These conversations are difficult because I cannot convince that person — through one phone call — to trust us, to trust Compassion.
If someone has been "burned" before, they look for faults in everything — the letters from the child they sponsor, the pictures we send them, the way we use the funds we receive.
I have heard questions like "Is my child even real," and "How do I know that the funds are actually getting to the child?"
I really don't blame anyone for asking these questions. Were I on the other end of the phone, I'd be asking the same things.
For those of you wondering, here are my thoughts:
We, as Christians, are called to be good stewards of the resources God has given us. Here at Compassion, we are very passionate about ensuring we are.

Internal and independent audits are regularly conducted for our offices in the field and here in Colorado Springs. Every financial process undergoes intensive and continual scrutiny to ensure that funds are properly received, tracked, and managed. We want our program to be effective, so we monitor the child development centers to make sure they are making a difference in the lives of the children we serve.

Our goal is that the children in our program follow Jesus Christ in faith and deed, support themselves and share with others in need, are responsible members of their families, churches, communities and nations; and maintain their own physical well-being by the time they complete our Child Sponsorship Program. We have put measures in place to make sure that these goals are being accomplished.
Is Compassion a trustworthy organization?
Yes, I think so — but don't just take my word for it. If you are a sponsor with Compassion and have thought about this before, I encourage you to check out Charity Navigator's review of Compassion.
Not only did we receive the highest rating of four stars last year, but we received it for the previous seven years as well. Chris mentioned that in a blog post last week, "How is My Money Used Each Month?"
The question of trustworthiness goes beyond financial accountability. Regrettably, there aren't any independent rating agencies that I'm aware of that grade organizations on how trustworthy they are. But here are some other resources for you to review if you want more information:
---
Note from the Editor: Financial accountability is so important to us, we want to show you our books. See our 2018 Annual Report to see where your money goes.