Estrika is a Leadership Development Program graduate in Indonesia who is passionate about small business and causes that benefit humanity.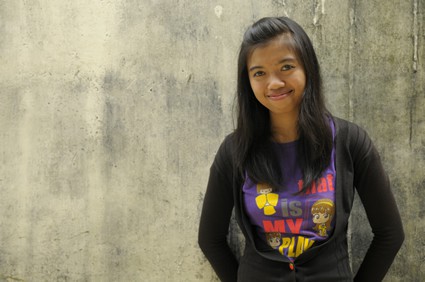 "I imagine having an exciting and rewarding career that gives me the opportunity to make a living doing what I love, while making the world a better place."
Estrika's childhood story is colored by struggle. She was born into a family of four children, and her father works as a public school caretaker in the city of Yogyakarta. His main job is to ensure that the classrooms are clean and the gate is open. He also serves as the school security person at night.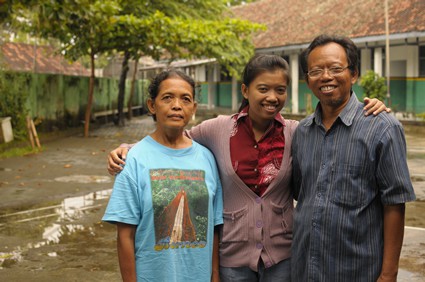 Estrika's family has lived in one of the school's storage rooms since she was 3 years old.
As a girl, Estrika was inspired by a neighbor who made and sold fried bananas and other snacks. When Estrika was 7, this neighbor allowed her to sell these snacks after school to earn extra money. This was Estrika's opportunity to learn and she learned a lot.
Selling friend bananas allowed Estrika to earn extra income. She was able to buy some of her own school supplies and gave the rest of what she earned to her mother.
As a Leadership Development Program student, Estrika graduated with a major in communications from Satyawacana University. Throughout her years in our sponsorship program and then the Leadership Development Program, Estrika's longing to start her own business never diminished.
After graduation, Estrika worked for a company but was laid off when the company filed bankruptcy. It was at this time she felt she needed to do work she believed in by becoming an entrepreneur and starting her own business.
Recruiting some of her close friends from church, she began by forming a small business team.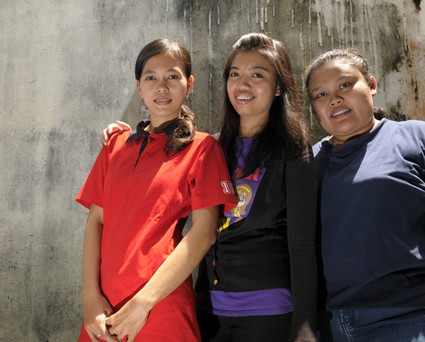 They named the team "Abundantly," which was inspired by a Leadership Development Program training Estrika attended that talked about producing a fruitful life.
"Because I have been blessed through my sponsors, it's my turn to bless others."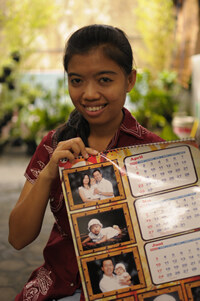 She had very few capital assets, but with 100.000 rupiah ($11 USD) Estrika began her journey.
"I made a sample product of a calendar, took a picture of it and put it on the web. To my surprise, people liked it and I got my first customers."
Using a borrowed computer from church, Estrika and her friends designed the calendars. She went to a local internet café to upload information to the web.
Print production took place in a local print shop, with quality control done by Estrika herself.
Within the first month, they earned 500,000 rupiah (about $55 USD). Not bad for one product. With this money, they were able to place a down payment on their own laptop.
"It's a good start. Praise the Lord."
Estrika has now expanded her business to other products.
She became interested in bags made by a local vendor. They were similar to bags sold along the alleys, but she noticed the details and uniqueness of these bags. They were works of art. Now these bags are her main business.
"I know I can help this vendor's business grow through the internet."
In the first month, Estrika sold around 50 bags. But Estrika is not the only one who sells them, as she allows other people, especially mothers and youth she knew from the church, to sell them too.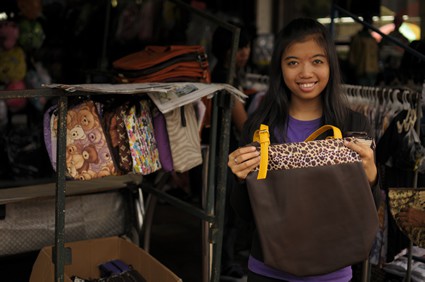 She also invites people from her neighborhood to participate in selling the bags. Estrika has taught them how to network and get customers, sharing the selling tips she has learned from her own experience.
Estrika is a young entrepreneur running a small-scale business — a start to dedicating her life to making the world a better place. Although she hasn't made a profit yet in her business, her business has created jobs for others. She is doing meaningful work that benefits other people and society.
She started from her sphere of influence, and she has now expanded her business to the next level, reaching out to the community and the wider context of marketplace in Yogyakarta, and soon, throughout Indonesia.