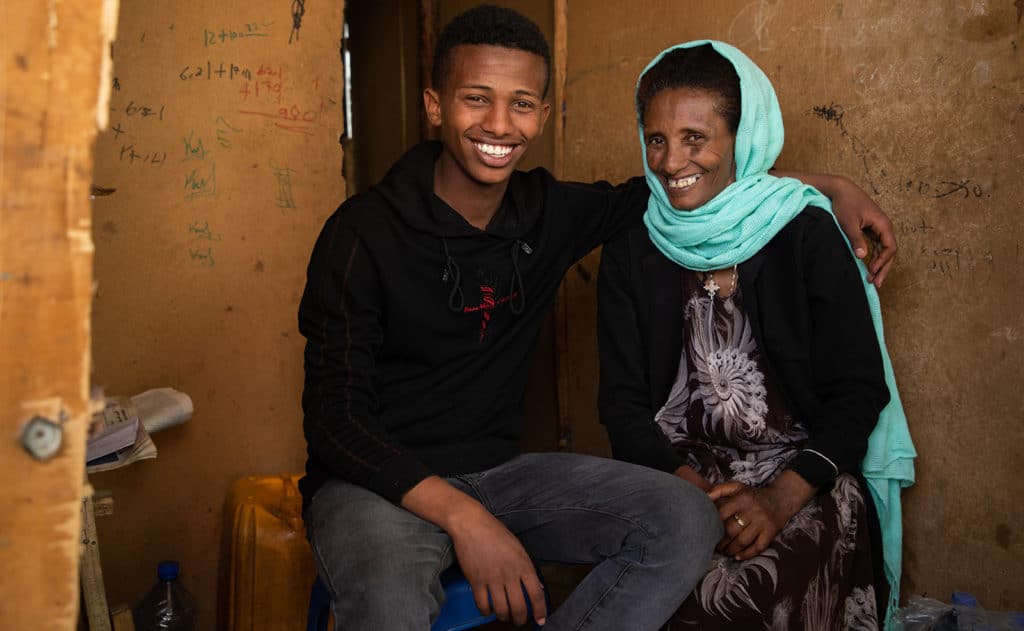 Have you ever experienced that feeling of connection when you meet someone for the first time and discover you have a lot in common? Or that they have the same hobby as you? Some sponsors feel this way when they meet the child they sponsor. This is a person after your own heart. The phrase a man after my own heart refers to someone who has similar values, interests or beliefs as you. It signifies a connection.
While the phrase has grown to be a common idiom, it actually originates in the Bible. Let's take a look at what it means to be a man after God's heart, like King David in the Bible, and what the Bible can teach us about helping children living in poverty.
Biblical Origin of "A Man After My Own Heart"
In the Old Testament, the prophet Samuel says to Saul, "But now your kingdom will not endure; the Lord has sought out a man after his own heart and appointed him ruler of his people, because you have not kept the Lord's command" (1 Samuel 13:14, NIV).
David was the man who replaced Saul as king of Israel. David's heart was like God's heart; his close relationship with God was reflected in his life and decisions. Compassion aims to be a ministry after God's own heart by following Jesus' teachings to shape our programs and guide how we love people, respect communities and cooperate with nations' leaders. Our response to a world in need filled with millions of children living in poverty is simple: Love like Jesus did. Serve in Jesus' name.
As David's life reflected a close relationship with God, Saul's life reflected that he was not close with God. He was a leader who didn't honor God and whose first desire was not to obey him. Saul often chose to do things his own way.
God, in turn, decided to replace him with a king who would honor him and make his decisions from a foundation of loving God. In the New Testament, God says, "I have found in David the son of Jesse a man after my heart, who will do all my will" (Acts 13:22, ESV).
We first meet David in 1 Samuel 17, when he fought and defeated the Philistine champion Goliath. Born in Bethlehem, David was a Hebrew who grew up shepherding his father's flocks and eventually became king at 30 years old (2 Samuel 5). He was the second king of Israel and reigned for 40 years. David also wrote at least half of the psalms in the Book of Psalms, including Psalm 23. He is known for his courage, leadership and devotion to the Lord.
All Fall Short
Being after God's own heart means that David loved what God loved and hated what God hated. Despite his godly leadership and desire to honor God, David was a far cry from perfect. As the word of God reminds us, "All have sinned and fall short of the glory of God" (Romans 3:23, NKJV). The only sinless person to live was God incarnate, Jesus Christ. This means that perfection is not the standard for a man or woman. Instead, it is to have their heart set on honoring God.
Unfortunately, because we are fallen, we still make big mistakes. We see that in King David's life most famously in 2 Samuel 11, when he acts on his lust for Bathsheba. In Scripture we read that David slept with Bathsheba even though he knew she was another man's wife. Then, trying to cover this sin, he had her husband killed.
That was a dark place for David to be in, especially after it had been apparent that God had his hand on David's life. David hurt multiple people and blatantly chose to do what he wanted to do instead of what honored God. Shortly after this happened, the Bible tells us that the prophet Nathan confronted David (2 Samuel 12). David responded in repentance. He brought his shame and remorse to God in Psalm 51, which begins:
Have mercy on me, O God,

according to your unfailing love;

according to your great compassion

blot out my transgressions.

Wash away all my iniquity

and cleanse me from my sin.

Psalm 51:1-2 (NIV)
God heard David's prayer and forgave him. David's heart was broken over his sin and the distance it created between him and God. That's why it can still be said that his heart reflected God's heart. He didn't rejoice in his sin or continue down that path. He repented — turned around — and returned to honoring God. His remorse for his mistakes reflected that he still hated sin. Because of that, he was able to reflect his closeness with God again.
What it Means for Us To Be After God's Own Heart
David's story can be both a warning and encouragement to us. It's a warning that we could slip up and give in to temptation. But it can also be an encouragement that although none of us is perfect, we can still pray to align our will with God's. When it comes to serving children in poverty, we can align ourselves with God's will by reading what his Word says about it:
If anyone has material possessions and sees a brother or sister in need but has no pity on them, how can the love of God be in that person? Dear children, let us not love with words or speech but with actions and in truth.

1 John 3:17 (NIV)
Religion that God our Father accepts as pure and faultless is this: to look after orphans and widows in their distress and to keep oneself from being polluted by the world. — James 1:27 (NIV)
At Compassion International, we believe that God deeply loves children in poverty and calls his people to speak for those who can't speak for themselves (Proverbs 31:8).
When we care for children in poverty, we reflect God's heart. We become avenues of his love and grace in their lives. Our actions become more aligned with his desires.
Sponsoring a child is a practical way to be a person after God's own heart. When you invest in the life of a child through sponsorship, you equip their local church to provide them with education, medical assistance, nutritious food and safe water, and the chance to learn about God's love. Your letters of encouragement to the child you sponsor remind them that they are valuable in God's eyes and give them hope for a better future.
Be a person after God's own heart: Sponsor a child today!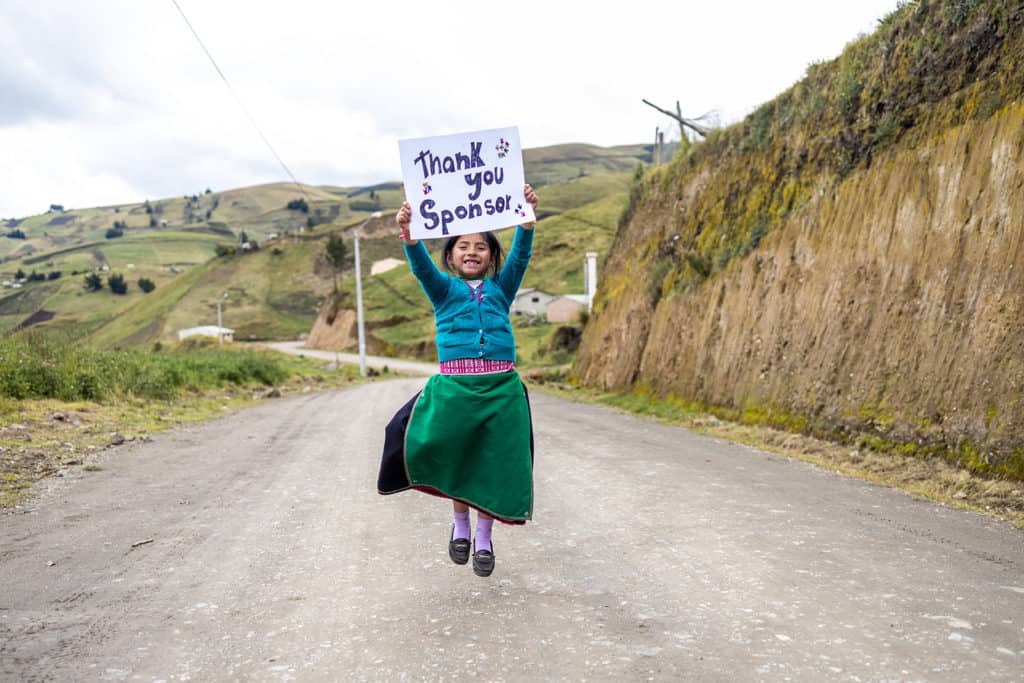 ---
About the author: Abby Ryckman is a Copywriting intern at Compassion. She graduated from Columbia International University with a bachelor's in English with minors in writing and intercultural studies.

Photography by Nico Benalcazar and Tigist Gizachew.