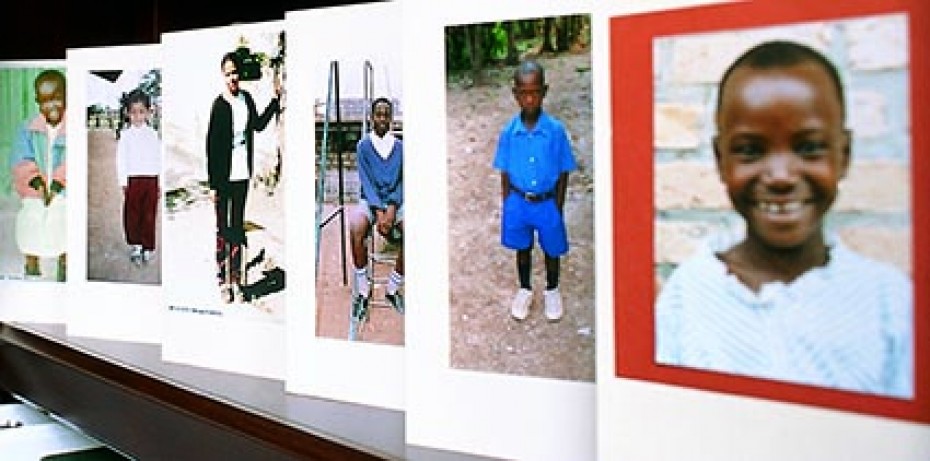 I had heard that cry only twice in my life, but the sound is burned into my memory. This cry … this lament … pierced my soul. Instinctively, I understood an emotion so great, I knew no words existed to express it.
It was 2009. Atlanta. I was attending a very hip conference held in a ginormous arena with a bijillion other people. It was one of those gatherings you attend to get inspired and hear lots of interesting lectures from a variety of people.
Some speakers hawk their books; some, with all the cunning of a very successful salesman, give you advice on managing finances; many speakers offer instructions on how to live a better life. It is an energetic time with all the creative, special effects of a music concert. Sometimes they even use a smoke machine and have jugglers.
This segment was wedged between a couple of things that I cannot remember now, which is crazy because this particular moment is chiseled into my brain.
The stage lights came up and there was well-dressed young man with a mic in his hand standing at the edge of the stage with the emcee. He was introduced to the crowd as Jimmy from Kenya. Jimmy was a now grown-up, sponsored child of Compassion International and was going to share his story.
I was very familiar with Compassion. Many of the churches and groups I had been associated with displayed Compassion brochures. I had met several people over the years who had sponsored children.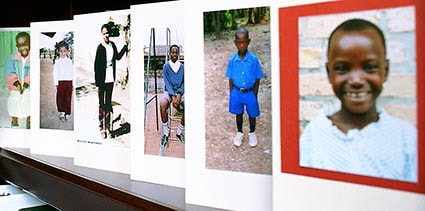 One of my favorite musicians and poets, Rich Mullins, was an advocate for Compassion during his life. Many times, at conferences like this one, I had walked past booths with rows of info cards bearing photographs of children in other countries waiting to be sponsored.
I would glance at them, smile at the person behind the table of photo faces and continue walking by.
When Jimmy began to speak, I was intrigued. He had a beautiful accent, a gentle and very intelligent delivery, and I liked his sweater vest.
Jimmy told of growing up in extreme poverty in Kenya. He was a street child, a garbage picker at age four. He watched his infant sister die of starvation in his mother's arms. He wasn't being dramatic, he wasn't overly emotional, he was just speaking his truth. (more…)
Continue Reading ›
As I look into my life, one thing stands true. God is faithful, and He knows the plan He has for each and every one of us. Jeremiah 29:11 has come true in my life.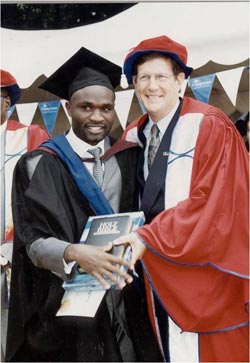 I graduated in 2005 from Daystar University with a degree in community development. Upon graduating, I became a volunteer at my local child development center, helping Compassion kids with letter writing, doing devotions and sharing my Compassion story as a way of encouraging them.
I also worked on a part-time basis with Compassion Kenya as a research assistant. Among the research I helped coordinate was a study on the impact of Compassion's programs on its graduates.
Between July to October 2006, God opened an opportunity through Compassion for me to be a voice for the voiceless in various venues and forums throughout the United States, speaking on behalf of children living in poverty in today's world, drawing upon my experiences as a former participant in Compassion's sponsorship program.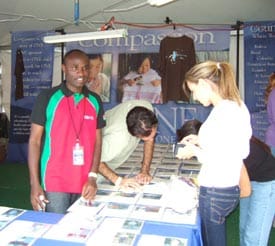 My role as an ambassador was to speak on behalf of Compassion International in seeking to acquire new sponsorships and deepen the level of trust among current sponsors and donors.
I thank God, because more than 1,000 new sponsorships were acquired during the speaking engagements in the United States.
In February 2008, I had the opportunity to engage in a series of speaking engagements with Tear Fund NZ. I was hosted as a guest in one of the Christian media houses during Compassion Day and also spoke in different churches and institutions on the need and benefit of child sponsorship.
God has been preparing me to embrace a great vision; I thank God for ordering my steps in life. I am currently working as a community development manager with a nonprofit based in Kenya with its head offices in Atlanta: 410 Bridge Ministry.
Read the

July 2007 LDP Newsflash

featuring Paul's post-LDP work at 410 Bridge Ministry.
I have observed with varying degrees of frustration how lack of Godly leadership has plunged Africa into a myriad of problems, as children continue to suffer innocently and give up on their dreams.
I am ready to be used by God to transform Africa to become a continent after God's heart.
I believe that each child should be given an opportunity to live his or her dream; we should not allow poverty to rob, crush and destroy the God-given potential of any child. Those who do not live their dreams often become cynical about their future as poverty robs them of childhood hopes and expectations.
I consider myself a voice for the voiceless, bearing testimony to the biblical truths that God has the best plan for children. It goes without saying that if you invest in the life of a child, you touch a family. If you touch a family, you transform the society. If you transform the society, you change the nation. And if you change a nation, you make the world a better place to live in.
*This content honors our historical Leadership Development Program. To learn more about our current youth development opportunities, click here.
Continue Reading ›
From yesterday's post:
Compassion staff decided to extend grace and enroll ages 4 to 12 years.

That was the moment I knew I was now completely netted. I could see my mother smiling broadly after the pronouncement. She had her fingers crossed all this time.
---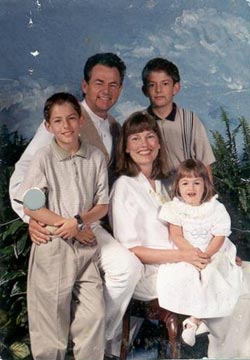 I was among the first lucky ones to get a sponsor, and when I did I had a new family — the Pendleton Browns from Atlanta, Georgia. I became a big brother.
They had two sons: Eliakim, who was 5 at the time, and Ace, who was 4. Later my sister, Hossanah Joy Brown, was born.
I remember going to school with the family photo they had sent me, and when I showed it to my friends, they asked me, "Who are those?"
I answered them with so much joy — "My family in Atlanta!"
One of the kids gave me a mean look, then replied, "Hmm … they're white and you're black."
Sure enough, it did not matter to me what color they were or what color I was not. All I knew is that I had found a family. I cherished every single letter they wrote me.
Every Saturday I attended the Compassion Saturday program. When I was first enrolled I knew for sure the weekly meetings would interfere with my soccer time, which was also on Saturdays. But when sports were introduced I became comfortable with the idea of attending.
I looked forward to receiving a letter or photo from my family, and if I did not get one, I went home unhappy thinking that maybe I did not do a good job in replying to their last letter.
Compassion took care of my educational needs by buying school uniforms, books, clothes and other necessities. This played a big role in restoring my self-image because I used to go to school in a torn pair of shorts that had patches all over and some of my classmates made fun of me.
Medical care was also provided by Compassion, which played a great role in ensuring that we had access to better medical facilities.
Health screenings at the child development center ensured monitoring of health conditions and those cases were referred to the medical facility before it was too late.
Spiritual development through the Saturday devotion program and Bible study at the child development center facilitated my decision to receive Christ as my personal Savior at the age of 15 when I was in high school.
I became an active Bible Study leader and during Compassion Sunday, I got a couple of opportunities to preach and share my testimony before the congregation in church.
During the vacation, the child development center organized camps, hikes and game park tours. My social life was now active through exposure from various activities offered by the center.
Life skills training also became an integral part of life at the child development center. I learned soon how to cook, weave and how to operate computer applications.
Continue Reading ›