On December 17, 2010, a 26-year-old man in Tunisia set himself on fire after losing confidence in ever finding a better future. Unbeknownst to him, his act of desperation unleashed a massive and violent ripple effect throughout the Middle East and parts of northern Africa that is still going on today.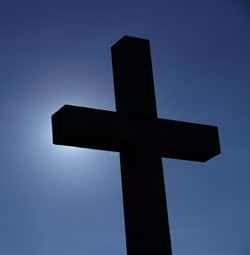 Then, on March 11, an earthquake of epic proportion devastated one of the most industrialized nations in the world, Japan. The island country, known for its state-of-the-art systems for disaster preparedness, is now struggling to meet the basic needs of many of its people.
Needless to say, the world needs hope.
True hope, however, will never be found in stable and financially secure governments, sophisticated technology, academic achievements, good jobs or happy families. While these are blessings from God and are noble ambitions to work toward, they will take you only so far.
Unfortunately, many of us discover this truth only after experiencing disappointment in a person, achievement or goal that we may have unintentionally elevated as our object of hope for a happier and more secure life. In the end, our real hope lies only in God.
This message is not new. You have heard it before, but I believe it is important to say again as we are all experiencing different seasons in our professional and personal lives. For some of you, this may be a season of comfort and peace. If this is you, praise God. However, remember that your season and the blessings from it are from God.
For those whose circumstances are a little more challenging, remember that God sees you, too, and knows where you are. Recall and recite the words of the Psalmist:
"Be strong and take heart, all you who hope in the Lord." Psalm 31:24 (NIV)
So whatever experience you are currently facing, take it to the One who already knows all about it. The God of Abraham is still the Jehovah Jireh of the 21st century.
Rest in Him, and may you find your joy, righteousness, peace and greatest hope of all in Him alone.