When I was a young man, there was a joke in the Stafford family that went something like this: "What is God ever going to do with Wess?"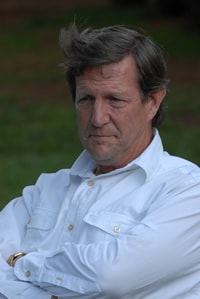 It was a good question! I grew up in an African village, I had worked as an ambulance driver, I served in the U.S. Army, I was a disc jockey for a while, and I spent some time in France. I had lots of interesting experiences, but none of them seemed related. I laughed at that joke, too, but by the time I was finishing my master's degree it was no longer funny. What was God going to do with me?
With great anticipation, I set out alone for one week to fast and pray, eager to hear God's direction for my life.
I pitched my tent in a quiet place and, with pad in hand, I began to list the pros and cons of my various career options. I prayed and waited for God's voice. I prayed for days. I waited for days.
Nothing! God was never more silent.
When I headed back to civilization, I was deeply disappointed. I angrily said to God, "I guess Your silence is my answer. You don't need me after all!"
Then God spoke. He very clearly said, "You're right, Wess. I don't."
I was stunned.
"Then why did you bother to make me?" I said aloud.
"To love me," said the same voice. Just then a meadowlark warbled out a beautiful song. "Like that," I heard Him say.
Suddenly my whole life fell into place. I could do that!
Forget achievement, fame or wealth. My life would be all about loving my Lord! I began thinking about the simplest jobs I might pursue. This new realization was so basic, yet so profound!
I'll share the rest of this story with you tomorrow, but let's pause here for a while today. Have you ever considered that God created you simply to love Him?
If you make that realization the center of all you do, it could drastically change your life.
Jesus replied: "'Love the Lord your God with all your heart and with all your soul and with all your mind.' This is the first and greatest commandment." — Matthew 22:37–38 (NIV)
Prayer: We love You so much, Lord! We surrender fully to You and pray that Your love will guide us today and every day. May we simply be conduits of Your love to the children in our care.
---

Read all the One in Spirit devotionals.