We are all living in uncertain times. Who better to teach us how to trust God during uncertain times than someone who grew up in extreme poverty? For our next installment of our Year of the Bible series, this devotion by Njenga Maina, a graduate of Compassion's program, will help you wait on God and hope in him.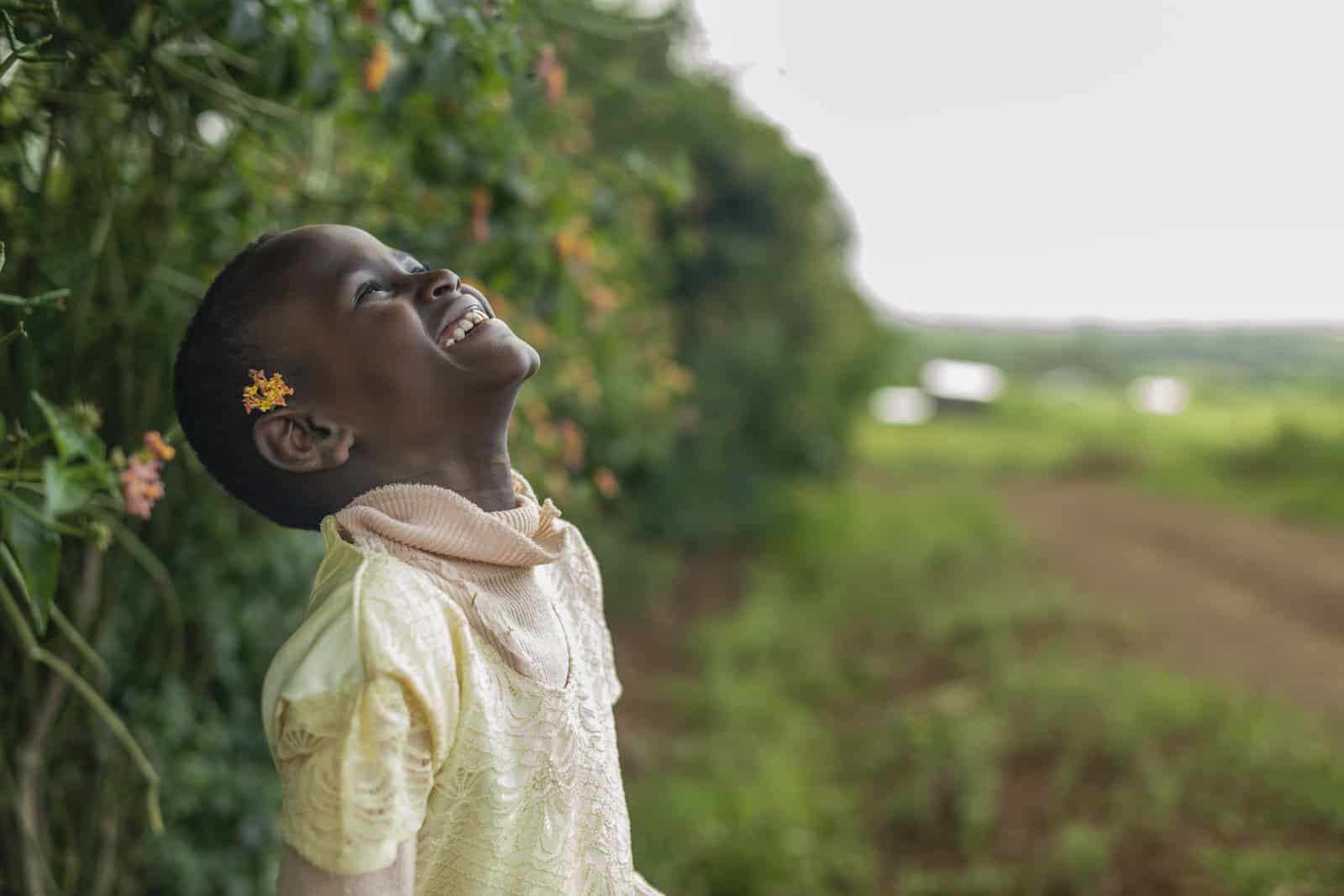 Your Heavenly Father Knows All That You Need.
Growing up in Nairobi was difficult, to say the least. The 1990s held so much uncertainty. Riots were common and rose up from the dissension between the ruling party and those demanding multiparty democracy. And in times of riot, the poor always suffer the most. The poor depend on meager incomes to meet their daily needs, and such dissension causes those in need to suffer more.
As a result, from a very young age, I was forced by circumstances to learn how to wait.
When there is no assurance of a positive outcome, waiting can be extremely difficult. My dad was a wage worker, so we depended on his daily income to meet our basic needs. If he got work, we ate. If he struggled to find work, we didn't eat.
My dad read Mathew 6:25-34 to us during our family devotion time one night.
"Therefore I tell you, do not worry about your life, what you will eat or drink; or about your body, what you will wear. Is not life more than food, and the body more than clothes? … But seek first his kingdom and his righteousness, and all these things will be given to you as well. Therefore do not worry about tomorrow, for tomorrow will worry about itself. Each day has enough trouble of its own." (Matthew 6:25, 33-34)
He pointed out the importance of putting our hope in Jesus. Those words of Jesus gave me hope in the midst of life's uncertainty. As a family, we rested in the assurance that our heavenly Father knew all that we needed. Knowing and having Jesus was enough.
Our Father in heaven knows all that we need. How amazing is that? The God who created everything is the same God who uniquely meets our needs.
It is easy to doubt he will deliver. What will happen if he doesn't come through with my finances? With my health? With my family? With [fill in your concerns]? Learn to trust in the Lord, no matter what your worries may be. Commit to reading and following God's Word daily as you wait on God's answer.
Through waiting, our hope is made stronger. As God's children, we wait on a faithful and loving God that delights in providing for the needs of his children.
Pray to Your Savior:
"Dear Lord, as your child, I tend to worry about my future. But today I put my hope in you because you are the faithful constant in my life. Amen."
---
This devotion is part of a five-day series. If you were encouraged by these words, go through Njenga's whole devotion! You can also find devotions by two additional Compassion graduates, Jonathan Almonte and Kiwi Vajello.