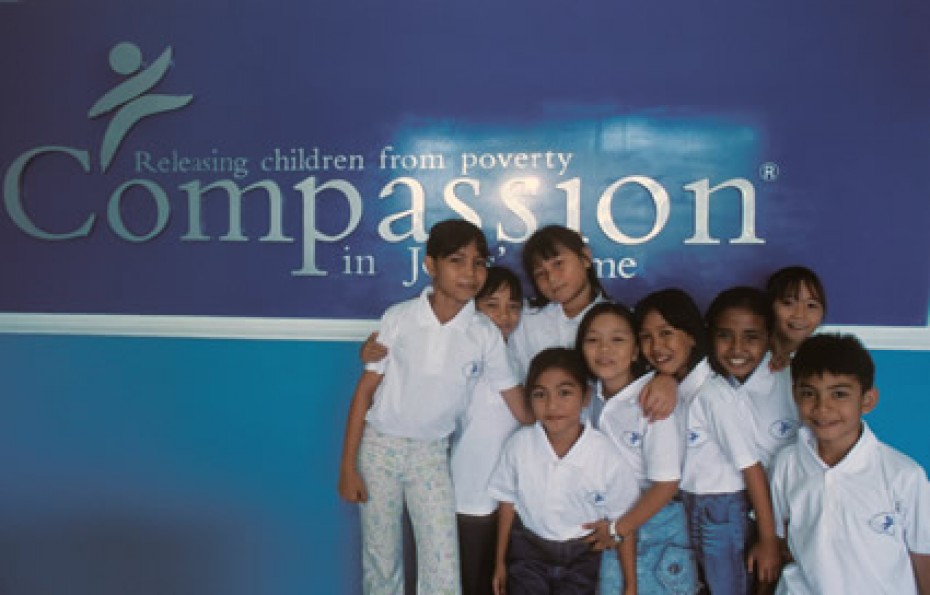 Mathilda thanks God every day for her job with Compassion in East Indonesia.
Continue Reading ›
This blog is meant to be an authentic and sincere communication tool with you and for you. It's not supposed to be about us talking at you.
I strive to make this blog relevant to your sponsorship experience, and most of the time with what I publish, I'm just guessing. Your interests, situations, questions, familiarity with Compassion, etc. offer up quite a challenge when it comes to finding the proper balance between our desires for advocacy and getting more children sponsored and what I imagine your desire to be:
"Help me feel closer to my sponsored child!"
It's important to everyone on our Web team that you get what you want, that you feel more connected with your sponsored child because of what you read here. If you perceive this blog to be a one-dimensional commercial about how great Compassion is, then we are failing you.
Please use this blog post to let me know what content you want more of and what you want less of. Let me know what information you aren't getting that you wish you were getting.
I'm asking for your help in determining what gets published here. The comments you leave will allow me to make specific requests for blog posts from our field communications specialists and from the staff serving in Colorado Springs.
Thanks.
Continue Reading ›
There are a lot of things I love about working for Compassion. In fact, I'm going on eight years here, which is practically unheard of for my generation. (I'm a twenty-something.) But I've not stuck around this long by accident.
I was reminded this morning of one of the reasons I love this ministry. Every Wednesday morning we meet together for chapel. It's not something that's required, but every week, it seems, the auditorium is packed out. It's a great break from our desks, and more importantly, a chance to feel like a family – like the Church body. We sing together. We pray for our sponsors together. And we hear about how what we are doing as "work" every day is changing lives all around the world. It's very motivating!
This week the room was especially full. Wess, our president, spoke. Anyone that's been working here for any amount of time learns that when Wess speaks, it will be moving. He has a lifetime of stories. If you've read his book, you know that God allowed some pretty extraordinary circumstances in his life to bring him to where he is now. I love to hear Wess speak because every time he does, he shares straight from his heart. And once you hear him speak, you want to hear him again. Apparently employees here have figured this out because there wasn't an empty seat in the room.
The talk, of course, was great. But something that he said this morning really resonated with me. He said that what we as employees are doing here is exactly the same as what Jesus' mission statement was while he was here:
The Spirit of the Lord is on me,
because he has anointed me
to preach the good news to the poor.
He has sent me to proclaim freedom for
the prisoners and recovery of sight
for the blind, to release the opporessed,
to proclaim the year of the Lord's favor."
(Luke 4:18-19)
Wow. A job description literally right out of the Word of God! It doesn't get much more motivating than that, huh?
Continue Reading ›