Working in the contact center, I speak to many sponsors who ask for directions for sending a package to the child they sponsor. Regrettably, packages can't be sent. However, you can send a monetary gift — an option many sponsors I speak with are unaware of.
We do not accept packages, primarily because of customs and duty costs. In most cases, the cost of shipping and duty would exceed the value of the gift. Also, the risk of theft or loss of the package while en route is very high.
We send all of our mail through customs as "documents." There isn't a fee for shipping a document. However, if customs opens one of our boxes of letters and finds a piece of jewelry, they will hold that entire box of letters until they receive the customs fee for that item. This can cause letters to be unnecessarily held for long periods of time.
Each day, we receive items that we are unable to ship. Our correspondence team is in charge of contacting you to see if you would like the item returned or donated to a local charity. Doing this is quite a task as these items tend to pile up fairly quickly.
I understand that it's disappointing not to be able to pick out a gift and send it directly. Putting the thought, time and effort into sending a gift conveys love and sometimes "just" sending money seems impersonal. But if you're willing to spend the money to purchase items here in the U.S., won't you consider forwarding the money to the child you sponsor? The money you send helps stimulate the economy in his or her local community, instead of here in the U.S.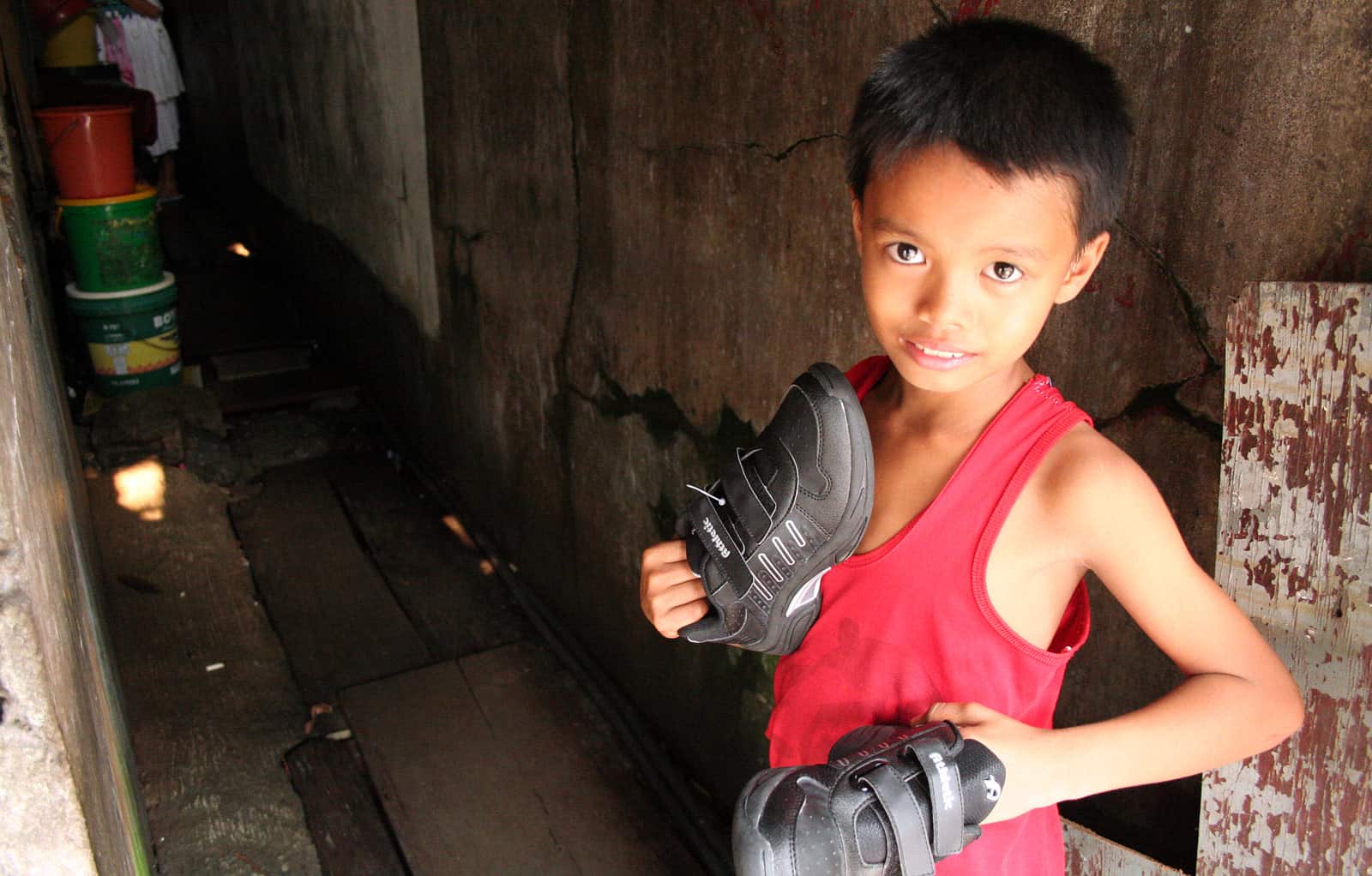 Why should I give a gift?
The simplest answer I can give you is that it blesses the child and his or her family. It is a way to meet the needs in their lives. Monetary gifts to the children you sponsor mean new outfits, their first pair of shoes, or the beginning of an income-generating business for the family.
Last fall, I sent a family gift to the child I sponsor, Angela, in Bolivia. Incredibly, she and her family were able to buy so much with what I sent. With $75 American dollars, they were able to purchase a blue jean jacket, undergarments, a wool poncho, a jacket, a skirt, school materials, shoes for several members of her family, food supplies and a backpack for Angela's brother, Jose.
The child development center staff even sent a picture of Angela with her family and everything they bought. Letters acknowledging the gift are sent every time a gift is received, but not everyone receives pictures.
If you send a gift of more than $60 you will receive a picture of him or her posing with what was purchased.
I want to send a gift to the child I sponsor. How does it work?
After we close our books for the month, our finance department receives a list of all the gifts given during that month. For most countries, we convert the gift into the country's currency and transfer the funds to the country office's bank. Some of our offices will either have their bank make the exchange from U.S. dollars to the local currency, or they will just use U.S. dollars.
Once the country office receives the money, a staff member transfers the funds to the respective child development centers. Some centers receive the money by check and some receive it directly transferred into a bank account. This entire process can take two to three months.
After the center staff receives the money, they set up a meeting with the child you sponsor. In the meeting, the staff member informs him or her of your gift and discusses what some of the child's and family's needs are.
Next, he or she signs for the gift to acknowledge that it was received. They then head to the market where the staff member helps the child purchase the items.
Finally, he or she will write you a letter letting you know what was purchased and possibly include a picture, depending on the amount of the gift and the center he or she attends.
If you do not receive a letter within six months of sending your gift, please contact us. We will contact our country office for more information.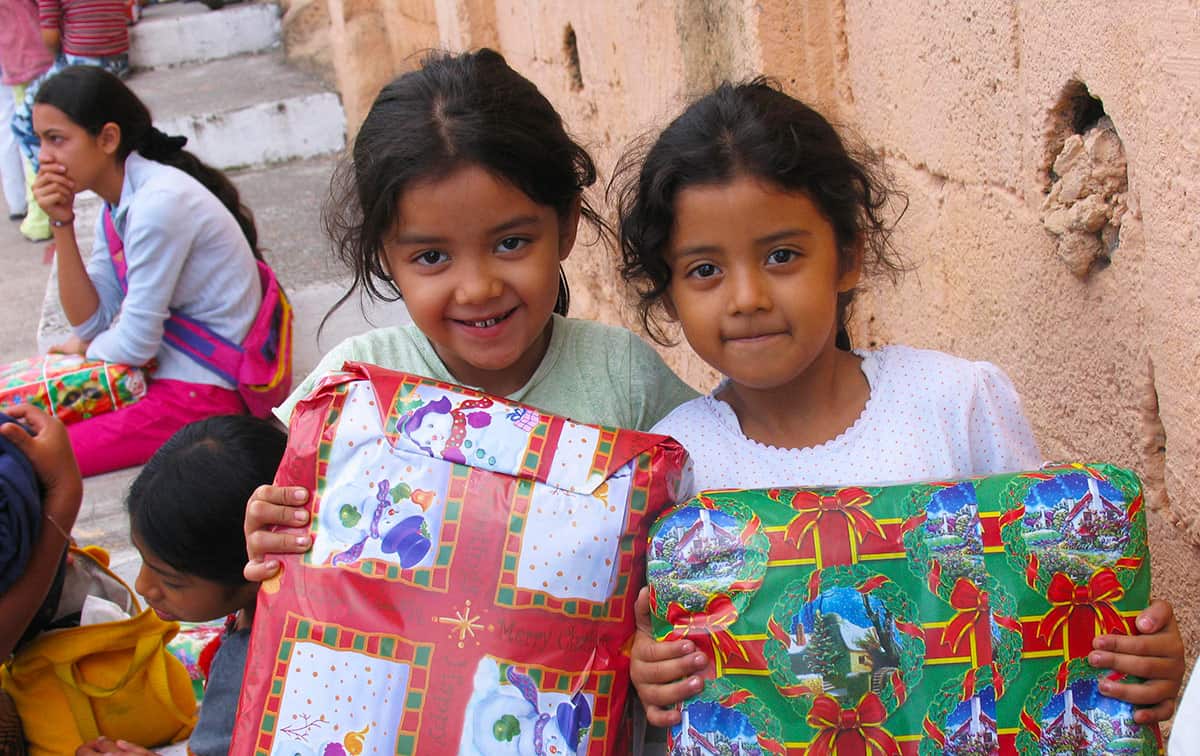 What kind of gifts can I send?
You have a few different options for sending a monetary gift. You can send $10 to $100 as a birthday gift or general gift up to two times a year and $25 to $,1000 as a family gift.
A birthday gift will be just that — a birthday gift for the child you sponsor. When you send a family gift, the child and his or her family decide together what to purchase. A general gift can be sent for any reason and can be used by the child or family to purchase what is needed at that time.
You also have the option of donating any amount, we typically suggest $20, to the Christmas Gift Program on behalf of the child you sponsor.
Although other gifts can be given any time of year, we request that gifts to the Christmas Gift Program be given by October 31st to ensure that the gifts are delivered by Christmas.
Wow! This is so great, Shaina! I am going to send a gift every month.
That's actually not the best idea. The family of the child you sponsor most likely lives on less than $2 a day and a monetary gift will mean quite a bit to them. To help avoid creating a sense of dependence on your gifts we discourage doing this. Also, monthly gifts can lead to jealousy within the community and make the child you sponsor and his or her family vulnerable.
I really want to send a gift, but I can send only $5 this month.
The cost associated with processing the monetary gifts means we can't accept gifts for less than $10. I encourage you to set your $5 aside, join it with another one of its $5 friends the following month, and then send the gift to us.
When I was little, I had the cutest teddy bear. I really want the child I sponsor to have the same thing.
While you are welcome to suggest what you would like the child you sponsor to purchase, he or she makes the final decision regarding what is purchased. If he or she is too young to make the decision on their own, the child's family will help with the decision.
So do you have to send a gift to the children you sponsor?
No. Does it bless them and their family incredibly? Yes. Emphatically, yes.
<hr/ >
We originally published this post on Aug. 9, 2010. The italicized text reflects new correspondence guidelines.