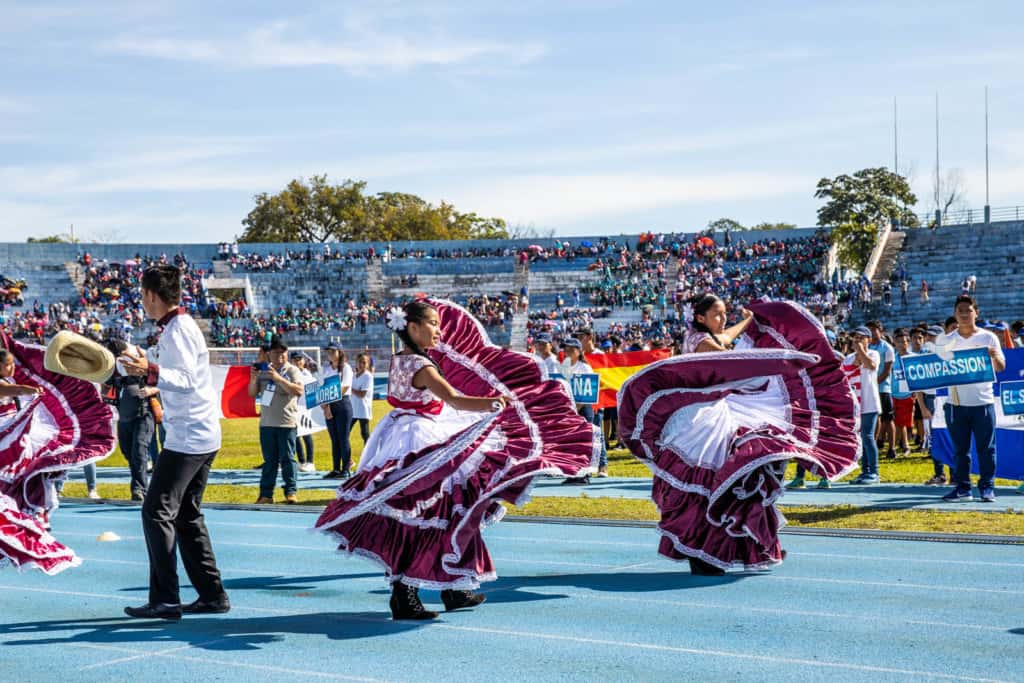 El Salvador — known as the land of volcanoes as well as "the little thumb of America" — is the smallest but most densely populated country in Central America. This tropical country shares borders with Honduras and Guatemala and boasts a beautiful Pacific Ocean coastline. From mysterious Mayan ruins and striking colonial architecture to deep crater lakes and enchanting beaches, El Salvador is full of wonders.
Sadly, there is also great poverty and suffering. Almost 33% of Salvadoran people live below the poverty line, and the country is fraught with gang violence, government corruption, gender discrimination and human trafficking. Even in the midst of difficult challenges, there is a lot to celebrate. We'd love to share some interesting facts about El Salvador with you today. These facts will help you gain a deeper understanding of the culture and traditions of the beautiful country where over 63,000 Compassion-assisted children live.
Key Facts About El Salvador
Here are some quick facts you should know about El Salvador:
Population: 6,481,102
Capital: San Salvador
Official language: Spanish
Area: 8,123 square miles (21,041 square kilometers) — that's about the size of New Jersey
Economy: Nearly 60% of the Salvadoran labor force works in the service industry, with the remaining 40% equally split between agriculture and industry. Agricultural products include coffee, sugar, corn, rice, beans, oilseed, cotton, sorghum, beef and dairy. Industries include food processing, beverages, petroleum, chemicals, fertilizer, textiles and furniture.
Culture and Traditions of El Salvador
Ethnically, El Salvador's population is largely homogenous. Most Salvadorans are "mestizo" — mixed white and Amerindian, the result of intermarriage between Spanish settlers and Indigenous people. Here's a little more about life in El Salvador.
Religion: Religion plays a large role in El Salvador, where 50% of people identify as Roman Catholic and 36% are Protestant, while 12% are nonreligious and 2% hold to other religions.
Clothing: Contemporary clothing in El Salvador is similar to that worn in the United States. Cotton T-shirts, jeans and dresses are normal everyday garments, while business suits are common for professional events. Salvadorans dress modestly in lightweight fabrics. Clothing varies by season and regional climate.
Traditional clothing is generally reserved for formal occasions or holidays, and the bright blue and white colors of the flag are often featured. Men wear elegant double-pleated shirts known as "guayaberas" along with sandals or boots and cowboy hats. Cotton headscarves and shawls with dresses or skirts are popular choices for women.
General culture: Salvadorans are welcoming, warm and friendly. Salvadorans love to crack jokes, play soccer and share delicious meals together. Almost every home in El Salvador has a hammock hung on the porch. In fact, the country is a large exporter of hammocks, and the valley of the city of San Salvador is nicknamed "The Valley of the Hammocks."
Sadly, El Salvador is also known for its gang activity and civil wars. A 12-year civil war from 1980 to 1992 claimed the lives of over 75,000 individuals. Gangs, commonly called "maras," rule El Salvador through bloody violence. With over 60,000 members, the gangs terrorize neighborhoods with deadly turf wars. Gender discrimination is rampant, and violence against girls and women is tragically common. At present, violence continues, and residents don't trust the authorities.
Learn About Easter and Christmas Celebrations in El Salvador
Music and Dance of El Salvador
El Salvador may be small, but the country has an exciting culture of music and dance. If you visited, you would hear the sounds of guitars, marimbas, xylophones, trumpets, flutes, bells and drums. While much of the popular music is imported from other parts of Latin America and the Caribbean, El Salvador maintains its own folk music traditions.
Salvadoran folk music has been influenced primarily by the Mayas, Spanish and other Indigenous groups. These traditional songs were often religious or performed for festivals. Songs were written to celebrate rural everyday life and sometimes poked fun at the rich and powerful.
There are a variety of traditional dances in El Salvador, including the dance of the "chapetones," the dance of the little mare, the dance of the Moors and Christians, the dance of the wild pig, the dance of the tiger and the dance of "los cumpas."
The dance of the little bull is one of the most popular in the country. Masked dancers play the roles of bullfighters and a little bull. To the rhythm of drums and whistles, these dancers act out a bullfight.
Food and Drink of El Salvador
Salvadoran cuisine often features corn, rice, red beans and black beans. There are also a variety of delicious fresh fruits like coconuts, bananas, pineapples, mangos and papayas. Here are just a few dishes to introduce you to the diet of El Salvador!
Pupusas are a delicious Salvadoran comfort food. This traditional dish is a thick griddlecake or flatbread filled with cheese, beans and sometimes meat. Want to try pupusas? Learn to make them here!
Sopa de pata is a hearty traditional soup made from tripe, cow's feet, yuca, corn, plantains, beans, tomatoes, onions and cabbage. Garlic, lemon, salt, pepper and chili powder are used to season the dish.
Quesadilla Salvadorena is a rich pound cake made from queso fresco cheese, butter, eggs, milk, flour and sugar. This delicious dessert makes a perfect snack to accompany a morning cup of coffee.
Fresco de ensalada is a refreshing Salvadoran beverage made from chopped fruit. The ingredients include pineapple, mango, orange, lemon juice and sugar.
A Story From El Salvador: Erick the Architect
Erick had a challenging start to his life. By the time he turned 2 years old, Erick had had surgery to remove a kidney and a cancerous tumor. When tutors visited his home in San Salvador to register him in the Compassion program at the local church, Erick was 3 years old, sickly and bald.
Erick and his older sister, Claudia, were both enrolled in the program. When they arrived at the center together, they were always welcomed with hugs. Even though Erick looked a bit different as a result of his illness, the children were full of acceptance.
Claudia shares, "Children at the center always looked after Erick. Instead of bullying him, he was treated with love and gentleness."
As a result, Erick grew up with confidence in himself and without repercussions from his illness. The challenges Erick experienced were not from his health or the center but from the community.
Erick lives in a semi-rural town that in the last few years has become dominated by gangs. Some gang members were Erick's neighbors and childhood friends. Sonia, the Compassion center director, feared that Erick would be recruited into a gang, but he stayed firm in his convictions and continued to faithfully attend school and church. Because of the care and love he experienced in the Compassion program, Erick was not tempted to join the gangs.
Erick states, "In my interactions with [gang members] I was reserved and told them that I was on my way to school or to church. I think they saw that I had no interest in the gangs really."
Due to his perseverance, Erick was given a full scholarship by the center to continue in the program after age 18 until age 22. He chose a technical career in architecture. His outstanding performance and grades earned him an internship with the Public Works Ministry of El Salvador.
Erick completed the Compassion program and his internship and graduated with a technical degree in architecture — the first in his family to obtain a professional degree. He is now able to support his family with a full-time job at the Public Works Ministry. Erick and his family all continue to attend the Compassion partner church that once welcomed them with so much love and support.
Read More Stories From El Salvador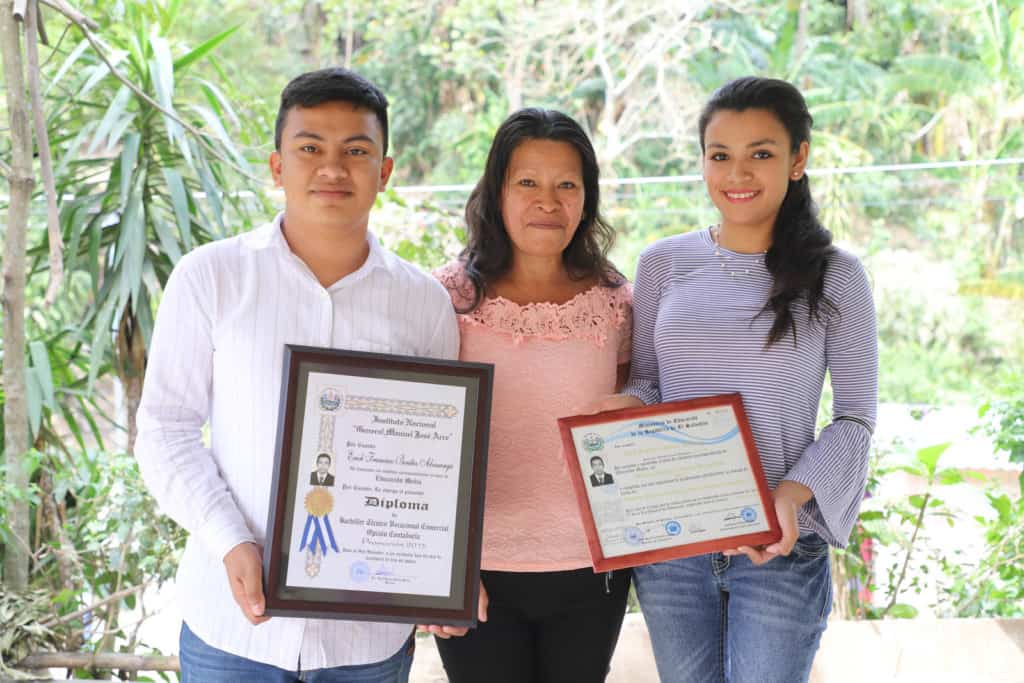 BONUS: Fun Fact About El Salvador
Salvadorans are also known as "guanacos." The origin of the nickname is not well documented, but it is used affectionately by many of El Salvador's inhabitants.
Photos of What Daily Life Is Like in El Salvador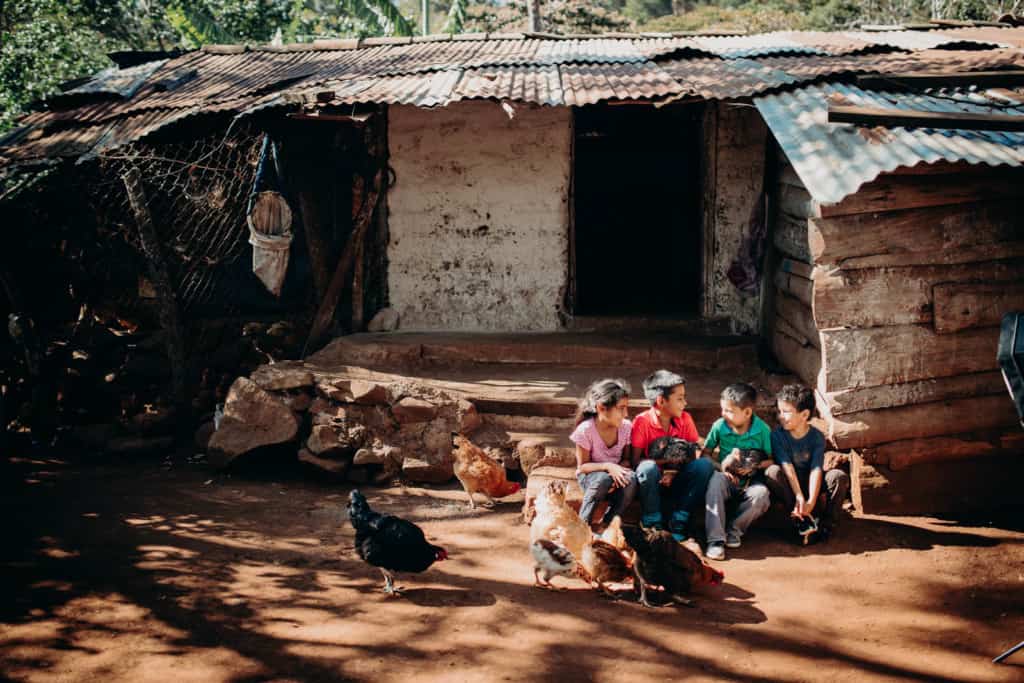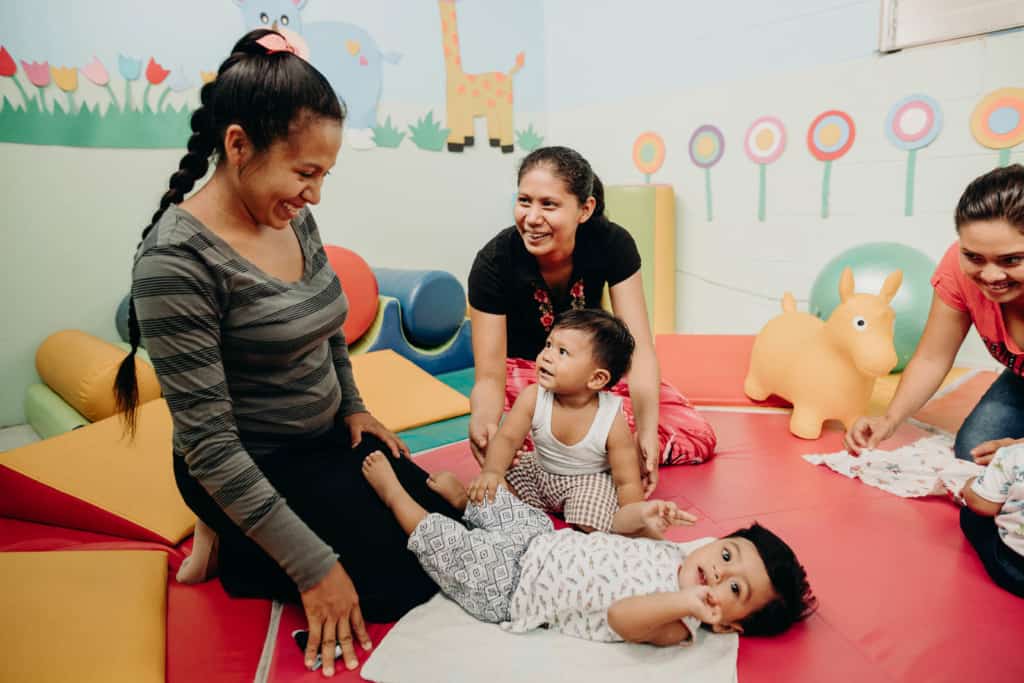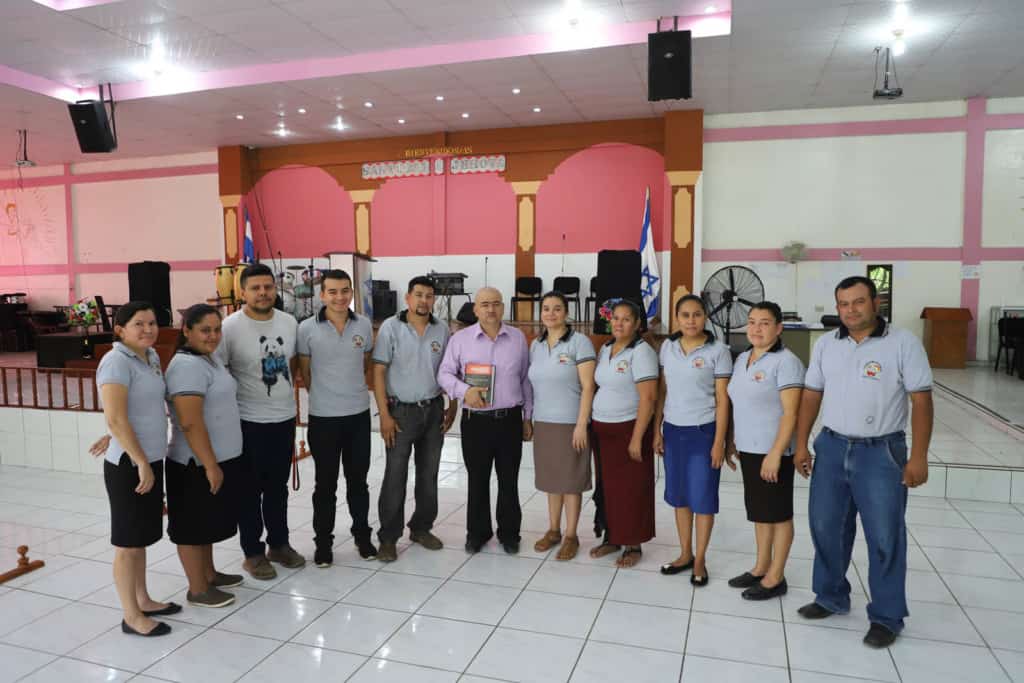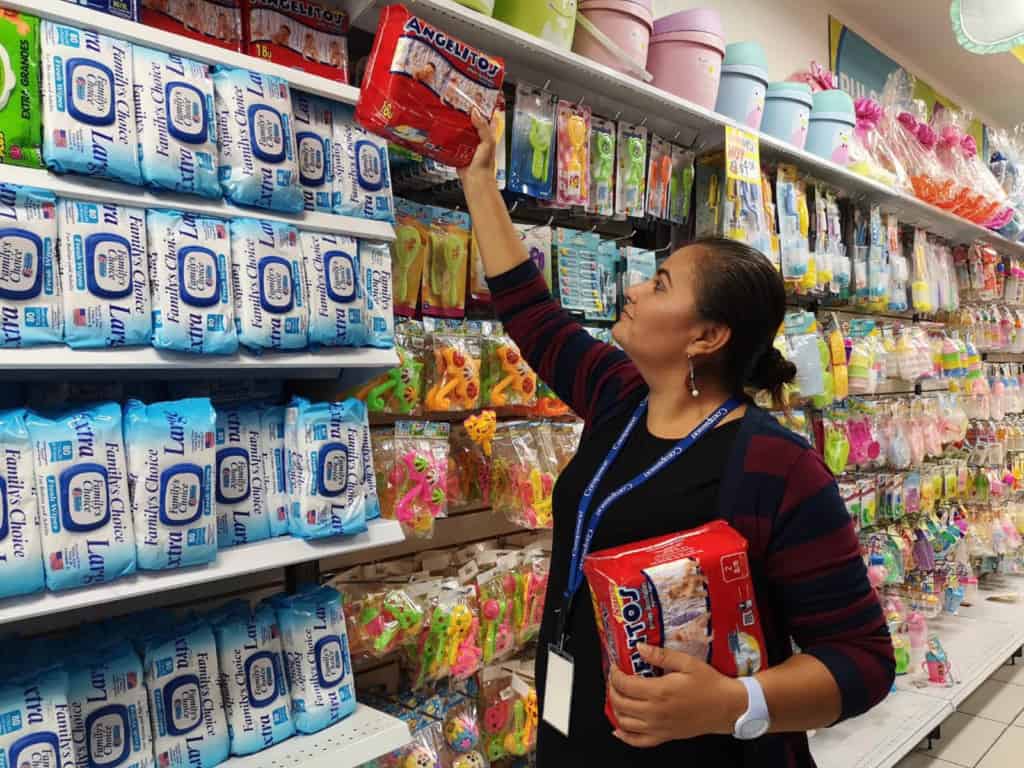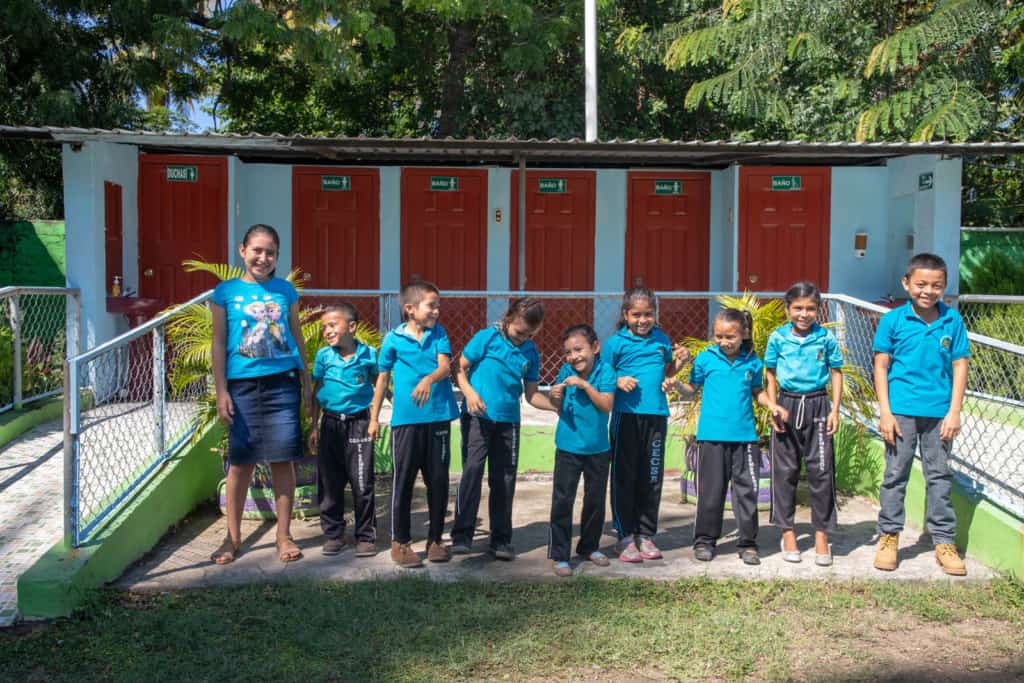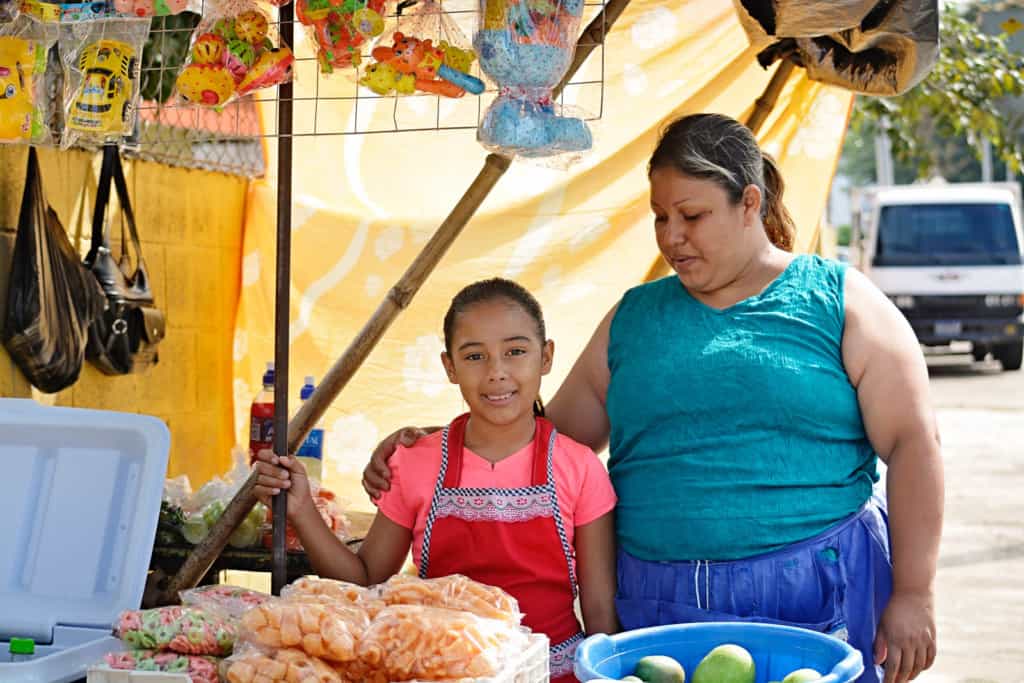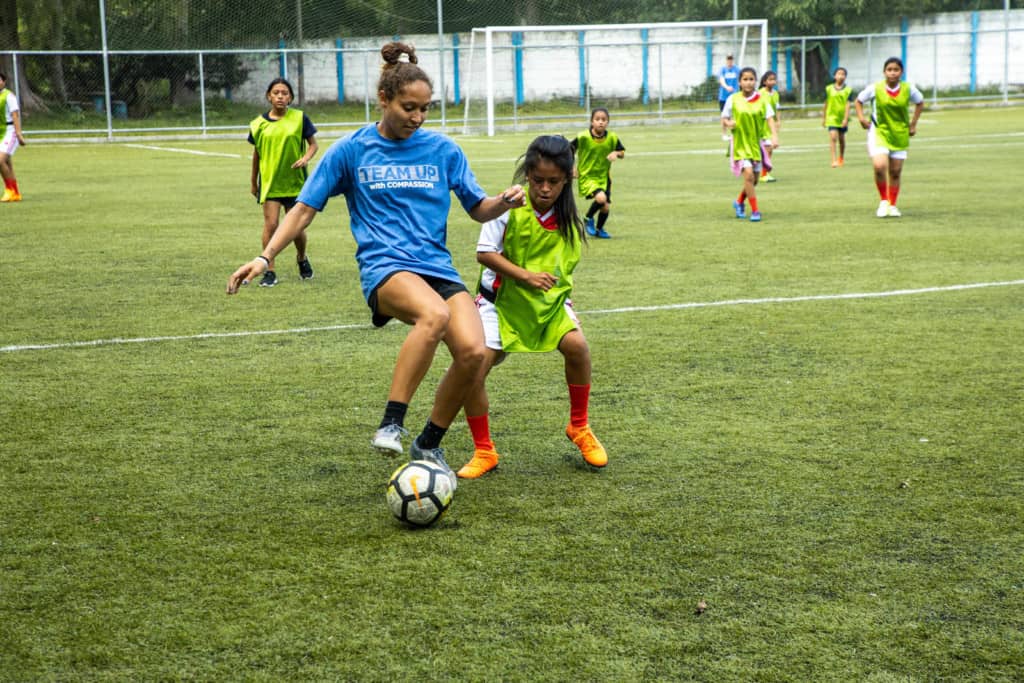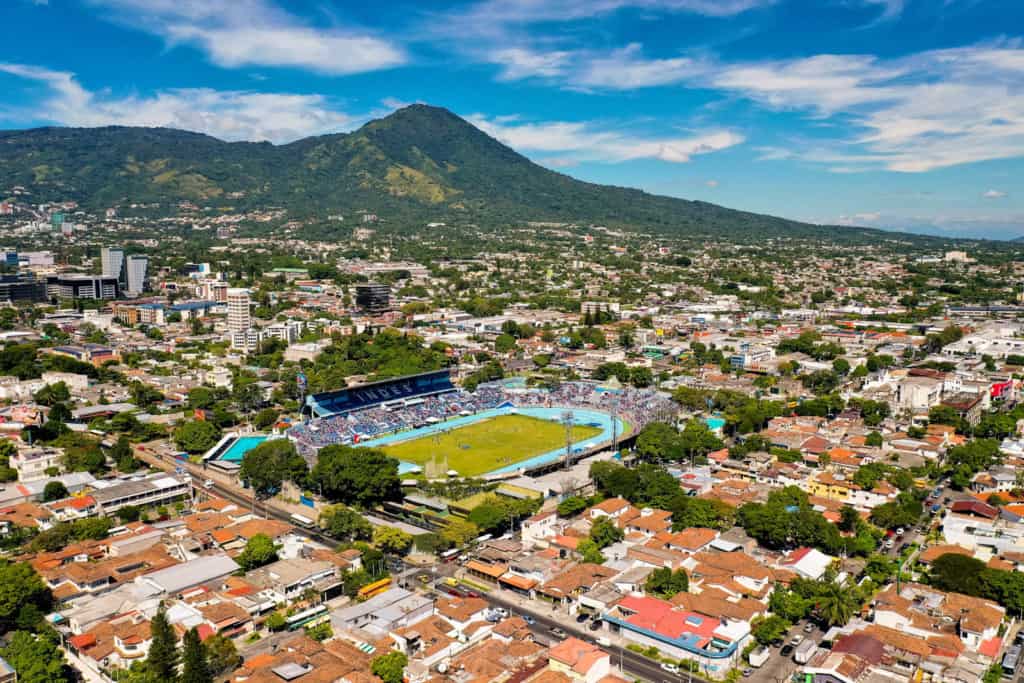 Do you want to keep learning about the beautiful country of El Salvador?
Facts About Compassion and El Salvador ›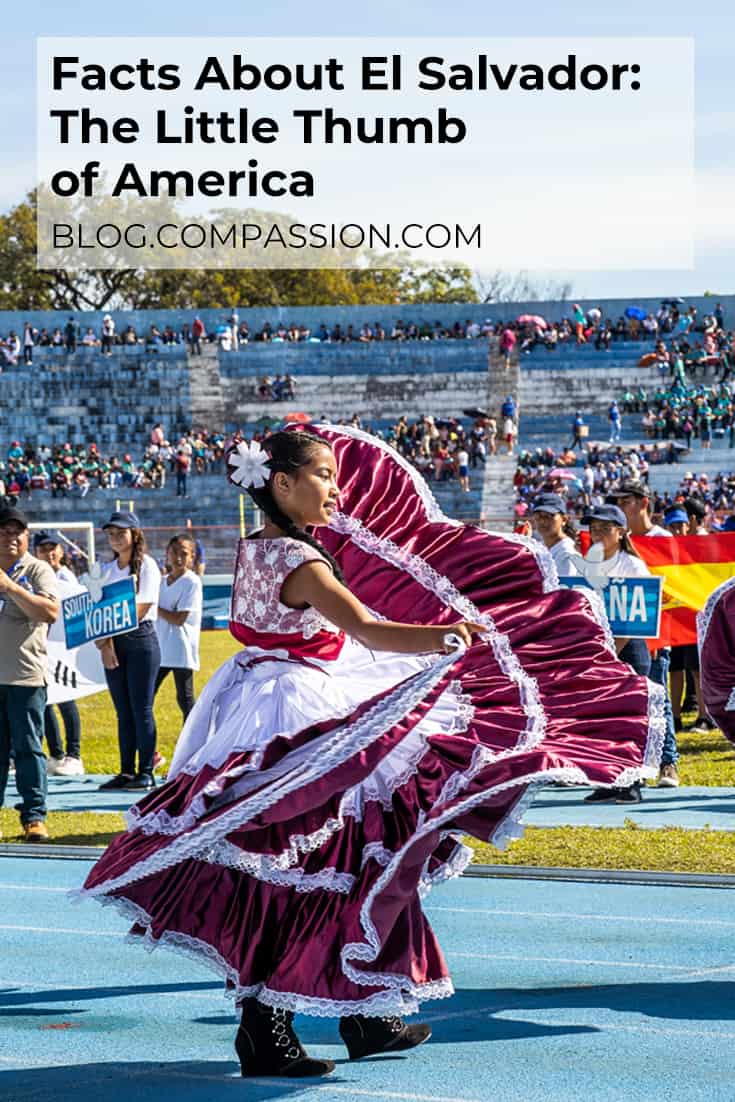 Each week on the blog, we're posting an article of facts about a different country where sponsored children live. Keep an eye out for the countries that interest you the most!