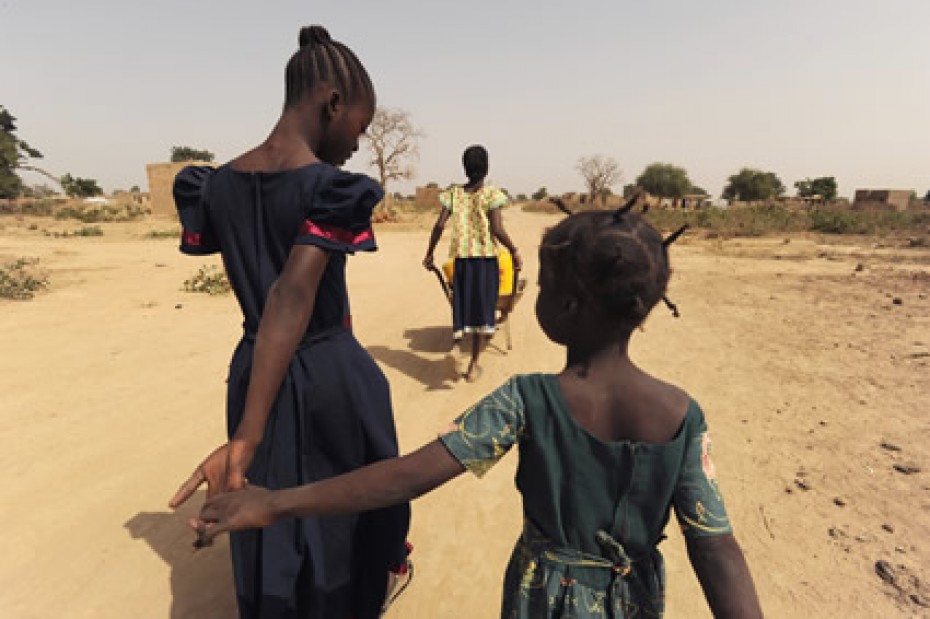 Jochebed faced risks and challenges when she sent her baby down the Nile. Today, we preach Jesus to children or teenagers, and that involves risks and challenges, too.
Continue Reading ›
Roberto Medrano has worked for Compassion for seven years and now serves as a Learning and Support Specialist for communication and tours in the Central America and Caribbean region.
Continue Reading ›
Your curiosity about out country staff is exciting, and again we have 10 questions that will inform and inspire you to help fight for children in poverty.
We asked Roberto Medrano, communications and trips specialist for Central America and the Caribbean and a member of our El Salvador staff, to answer some of your questions.
---
1. I just found out that one of my sponsored children has been sponsored four times in the past six years. I was wondering what type of effect this has on children. Do they get to the point where they are not even excited to be sponsored anymore? Is this a common occurrence? (Cindy)
To be completely honest, yes. Some of the children have received the sad news several times that their sponsors canceled. If that has happened several times, the children think something is wrong with them.

It is amazing the influence a sponsor can have on the child. For example, I remember a 25-year-old Compassion graduate. She is a Christian who is married and has two babies. She also serves as a center worker. Even though she is an adult and loves Compassion's ministry, she always cries because in the 15 years of sponsorship her sponsor did not write one single letter. She wrote her sponsor dozens of letters, but she never received any response.
2. What are the great things about El Salvador that you want us to know about? Tell us about a particular strength or something special about the people of your country. (Lisa Miles)
El Salvador is the smallest country in the Americas, but our people have a great heart. In Central America they call us the smiling country, and I think that is a special thing about our people. We have faced earthquakes, hurricanes, civil war, and poverty, but in any problem if you ask a Salvadoran, "How are you doing?" he or she will say with an honest and warm smile, "It's all good!" Our people are very positive and enthusiastic, and they have warrior hearts that can overcome any disaster or negative situation.
Continue Reading ›
Okay, everyone. Limber up those fingers. It's time for the next round of Ask the Field. It's time for you to ask questions of two of my fabulous coworkers, Ephraim Lindor of Haiti and Roberto Medrano of El Salvador.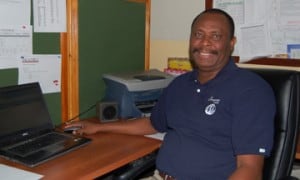 Ephraim has been working with Compassion Haiti for 22 years. (Talk about perseverance!)
He first worked for Compassion as a translator, and he is now the field communications supervisor for Haiti. His daily work includes interviewing Compassion beneficiaries and writing stories about their success.
Ephraim is always smiling, and he loves watermelon. Besides all the work he does for Compassion, he's a pastor at his local church, a loving father of a 21-year-old woman and a 15-year-old boy, and a loving husband of 23 years.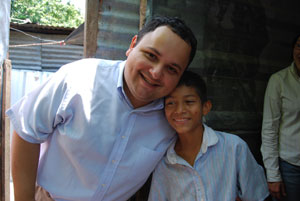 Roberto has been working with Compassion El Salvador for 6 years. He first worked for Compassion as field communications specialist and now he is the communications and tours specialist for Central America and the Caribbean, which means he is in charge of training and supporting all Compassion countries in that region for communications and tours. (He's a busy guy!)
Roberto is the youth pastor of his church, and although he is just 30 years old, he has been preaching for more than 26 years. He was a child preacher, and that is one of the reasons why he loves Compassion's ministry — he has witnessed first hand the impact of God's Word when you are a child. He is crazily in love with his beautiful wife, Yolanda, an ORU graduate that fully supports him in working on behalf of children.
So now it's your turn to ask away! You know the drill by now — I'll choose 10 of your questions for them to answer.
Continue Reading ›