Okay, everyone. Limber up those fingers. It's time for the next round of Ask the Field. It's time for you to ask questions of two of my fabulous coworkers, Ephraim Lindor of Haiti and Roberto Medrano of El Salvador.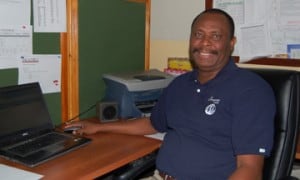 Ephraim has been working with Compassion Haiti for 22 years. (Talk about perseverance!)
He first worked for Compassion as a translator, and he is now the field communications supervisor for Haiti. His daily work includes interviewing Compassion beneficiaries and writing stories about their success.
Ephraim is always smiling, and he loves watermelon. Besides all the work he does for Compassion, he's a pastor at his local church, a loving father of a 21-year-old woman and a 15-year-old boy, and a loving husband of 23 years.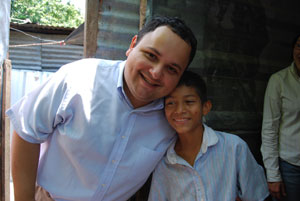 Roberto has been working with Compassion El Salvador for 6 years. He first worked for Compassion as field communications specialist and now he is the communications and tours specialist for Central America and the Caribbean, which means he is in charge of training and supporting all Compassion countries in that region for communications and tours. (He's a busy guy!)
Roberto is the youth pastor of his church, and although he is just 30 years old, he has been preaching for more than 26 years. He was a child preacher, and that is one of the reasons why he loves Compassion's ministry — he has witnessed first hand the impact of God's Word when you are a child. He is crazily in love with his beautiful wife, Yolanda, an ORU graduate that fully supports him in working on behalf of children.
So now it's your turn to ask away! You know the drill by now — I'll choose 10 of your questions for them to answer.