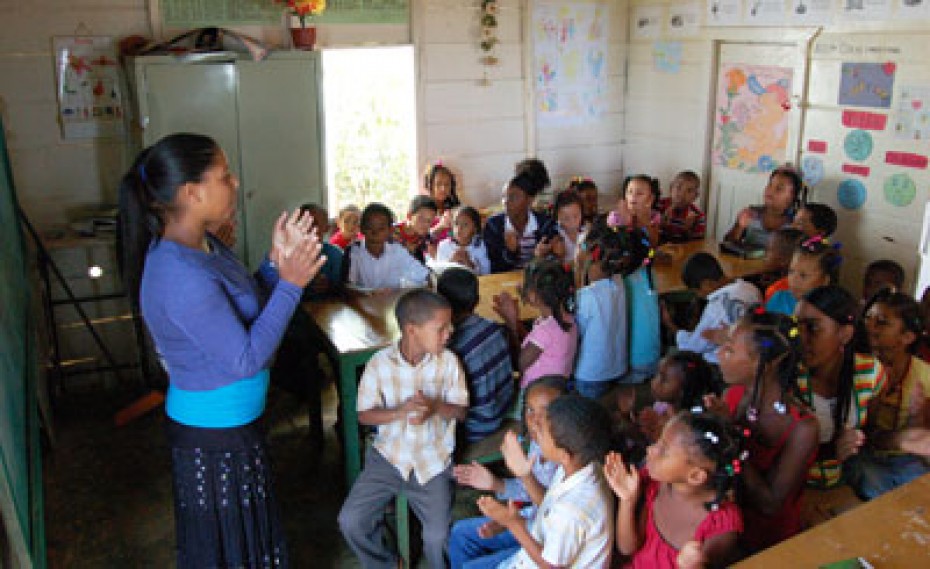 The church is essential in helping people escape from poverty. And Cristo Es La Solucion Mennonite Evangelical Church in the Dominican Republic is helping build a foundation for the spiritual growth and development of its community, something it's been doing well, in various ways, for nearly 50 years.
Continue Reading ›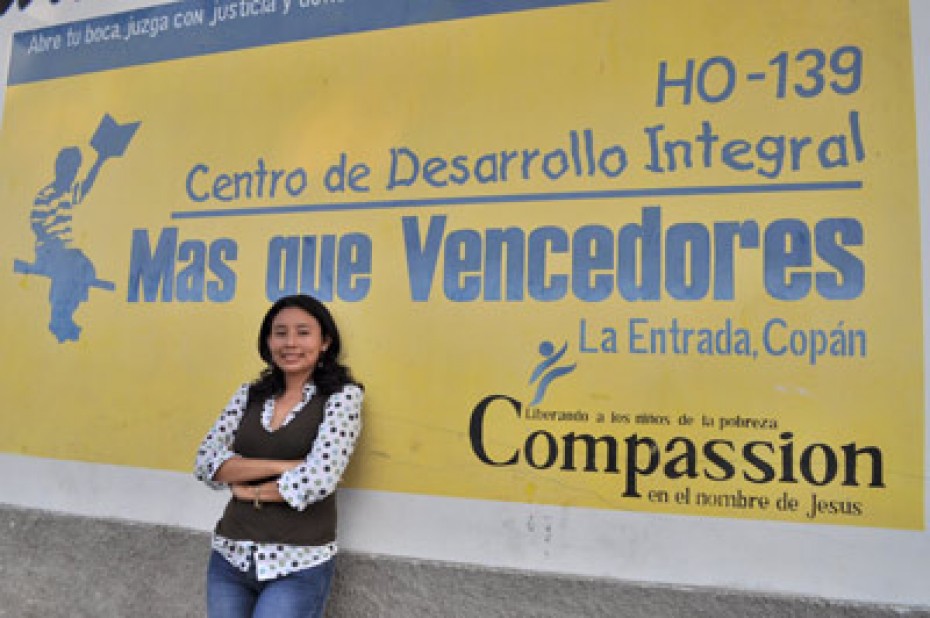 Just before passing away Vilma's mother asked Vilma for two things, to look after her sisters and to do something good with her life. So when the news came to Vilma, a graduate of our sponsorship program, that the Compassion Honduras country office was looking for a Partnership Facilitator for the western region, she was immediately interested and started to pray.
Continue Reading ›
Compassion Ghana is intensifying its fight against the spread of HIV and AIDS with Compassion's AIDS Initiative. Among the many activities aimed at achieving this objective is education.
---
Florence Sena Amponsah is a Partnership Facilitator for 12 Compassion-assisted child development centers. She has been with Compassion Ghana for one year now. She is involved with a pilot program to train youths to educate their peers about HIV and AIDS.
"When children get to a certain age, around the teenage years, they tend to relate more to their peers and their siblings who are closer to them in age than they would from their parents or teachers or adults in general.

"Parents and adults have the inclination to be uncommunicative on issues concerning sex, but children get to an age where they need answers to many things happening to their bodies. When they do not get the responses they require, they turn to their peers for information.

"Most times the information shared among peers is by and large wrong and detrimental.

"Considering these facts, we believe that when the capacity of children whom we call 'Peer Educators' is built up by equipping then with right knowledge and correct information, then these children can carry the message across to other children, their communities, their churches and even in their schools.

"What they are learning are most of the general things they need answers to at their developmental stage, which they are not able to openly talk about.

"The Peer Educators Training is in the pilot phase for 12 child development centers, presenting two children from each. So there are 24 children involved in the pilot.

"From what I have seen so far, I can confidently say that the program is going to make a great impact. The group of children here are highly intelligent, and judging from their participation, I can tell they are learning a lot as they find the topics to be relevant to them.

"We chose HIV and AIDS as the topic for the peer educators because HIV and AIDS is a disease which is threatening Africa. It has cut across many countries, and is a problem here in Ghana.

"We have orphans, we have people who have been infected with the disease, so we are building the capacity of these peer educators to carry the message.

"They are being taught how the disease is spread so that if they know, they will make informed decisions about themselves. At least they will know how to protect themselves.

"They are also being taught the need to care for other people who have the disease to help prevent discrimination, isolation and rejection."
Continue Reading ›
The green leaves start to receive the first rays of the sun, leaving the darkness and cold of the night behind. It is 6 in the morning and the harvest looks ready – ready to be separated from the corn bush, ready to become part of a meal, and ready to be part of a change in the lives of an entire community.
This is the fruit of seeds planted with hope, watered with hard work and dreams, and, at last, harvested with joy.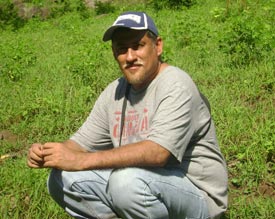 Pastor Damian checks two sacks full of beans. It is just the beginning of the harvest and the fruits already look promising.
Another man, Brother Juan, a seasoned farmer with dark skin and gray hair, is a perfect example of a Salvadoran farmer – thin but somehow robust, quiet and wise. Juan has served as an adviser to Pastor Damian since they decided to implement program "Double Seed."
Juan talks about the beans and how they should keep some leaves and dirt in the sack so the beans will not lose the humidity they need.
"This way, they can last for about a year," he adds, and smiles, knowing that the efforts made these past three months have given results – promising results that translate into hope.
It has been three months since Double Seed started in the community of Corinto, in Zaragoza, a city located eight miles south of the capital city, San Salvador, in El Salvador.
These past months meant sweat and great efforts for the people, but it also meant hope for a future that did not seem so clear a few months before. (more…)
Continue Reading ›