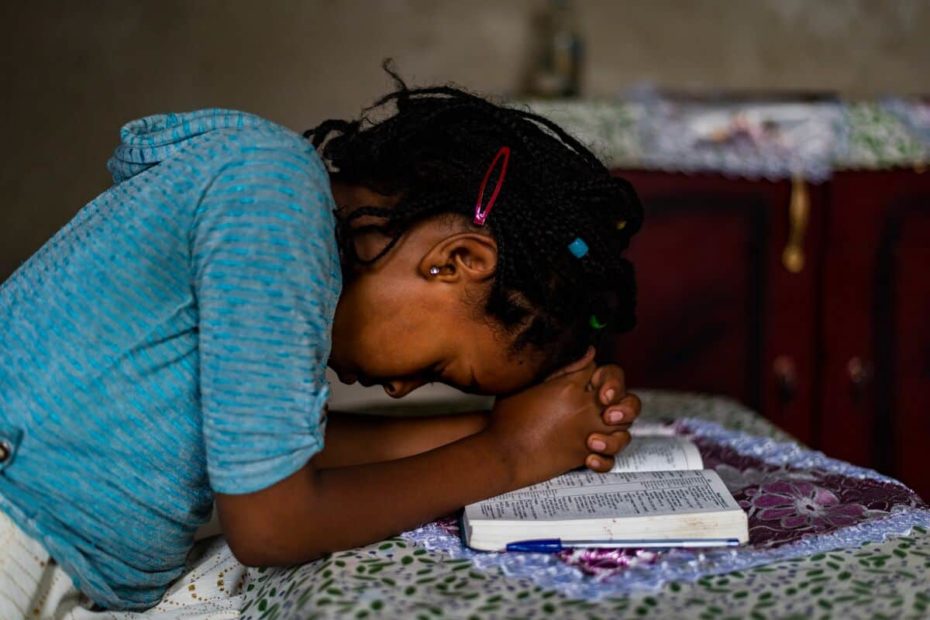 The issues that prevent a child from thriving — malnutrition, illness and emotional and relational instability — are symptoms of poverty, what it looks like from the outside. That means that addressing just one of these areas of development, while temporarily helpful, won't do what we as the Church are ultimately called to do: release God's children from poverty in Jesus' name. That's why in addition to helping children with education, health care and nutrition, Compassion sponsors also help kids spiritually.
Continue Reading ›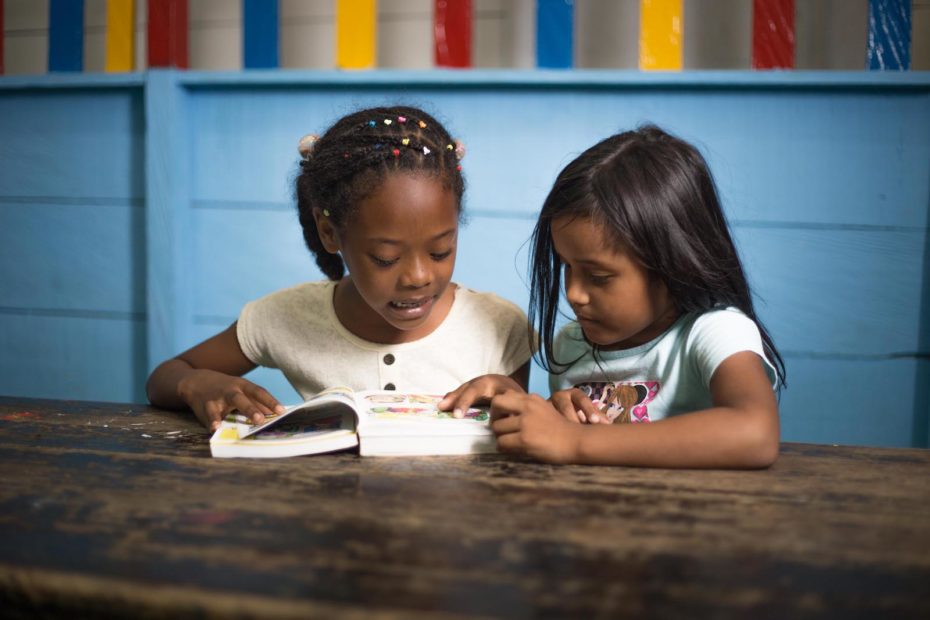 2020 is Year of the Bible! Learn a little more about what that means and how you can commit to and engage more deeply with the Bible this year.
Continue Reading ›
The Saturday program at Mathare Community Outreach begins by focusing on the spiritual development of the children. It starts with devotions and worship and is followed by 30 minutes of small group Bible study.
For the children who have accepted Christ as their Savior, the center staff conduct a discipleship class which occurs during the Bible study.
In addition to the spiritual development of the children, the center has programs to address the physical, social and economic needs of the children.
The key factor in creating a stable economic future for the children is education; education is the key.
But beyond focusing on excellence in school, the center staff help identify and develop the talents of the children, musically and artistically, so they have even greater opportunities to succeed.
The center has a cooking program, choir and music program and drama team and works with the children to develop their public speaking abilities.
Here's a sample of what the kids are producing.
Continue Reading ›