Here's question seven in our lead-up to World AIDS Day on Dec. 1.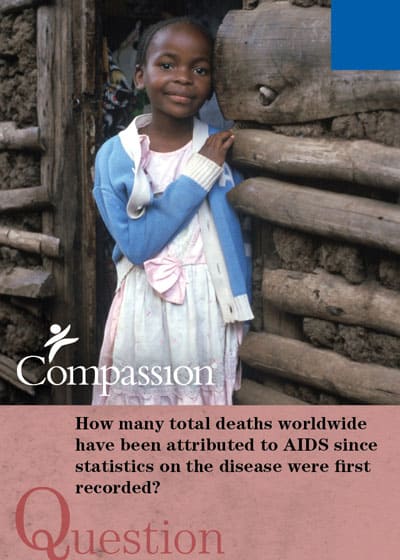 Remember when you answer each day's HIV/AIDS question correctly, you are eligible to win a free CD – your choice of either Portable Sounds by tobyMac or Beyond Measure by Jeremy Camp. We'll randomly choose a winner each day from the correct answers.
---
The answer to yesterday's question is false.
ART is not a cure for HIV; rather ART prevents the virus from replicating in the body. By stopping HIV from making copies of itself, less virus occurs in the body, which in turn allows the immune system (T cells) to rebuild itself. A stronger immune system can then defend the body and keep a person fairly healthy.
Source: www.cdc.gov/hiv/topics/treatment/index.htm, November 2008