At 12 years old, Edgar made a commitment to God and decided to give Him his future. Since that time, God has been accomplishing the purpose He set for Edgar.
Continue Reading ›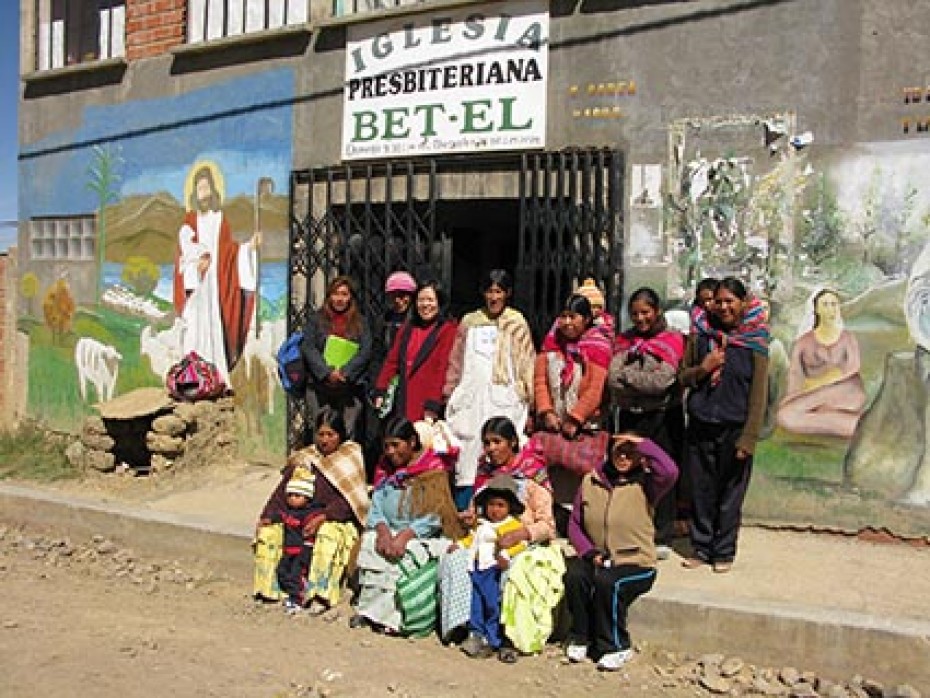 What makes working with us even more special for Esther is that Compassion changed her life when she was a child in Korea.
Continue Reading ›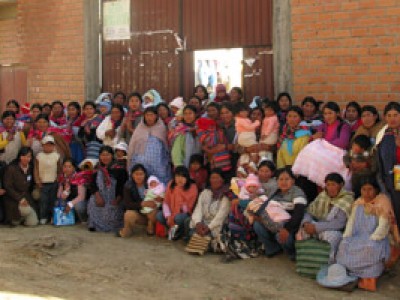 Would you join me in praying for all the mothers in the Child Survival Program, that they would give birth to healthy babies and accept the support and help they need?
Continue Reading ›
Hello again. I'm about to take a trip to Bolivia, where I can meet many of the children that I sponsor plus several others too. I'm so excited right now!! I'm stoked. I think I spelled that right.
On June 27, I'm taking off from the Orlando airport and flying into Miami, where I'll have to run and catch the plane to La Paz because I'll have just a 45-minute connection window.
La Paz is the highest capital city (14,000 feet) in the world. I hope I'll be able to breathe there. If I can't, at least you'll be able to say that my life ended on top of things. I'm just kidding. My doctor told me that I am capable of making this trip.
The flight will last all night. I'll arrive in La Paz at 5:30 in the morning on June 28. I'm planning on staying up that day and then taking a look around on Sunday.
On Monday morning, I'll meet my first child, Franz. He loves cars, so since I worked with some of the James Bond actors and actually cleaned the Aston Martin that Sean Connery drove in Goldfinger, I bought him an Aston Martin model, even equipped with some optional extras, like an ejection seat! I can't wait to tell him: "Now, pay attention, 007. This is your Aston Martin." LOL!
My dad sponsors two children in Bolivia, so I'll be visiting with them as well. I'm planning to take lots of pictures and some video.
On Tuesday, I'll meet with Dulce. I've sponsored her the longest, and she's written me so many letters. She actually became a Christian about a year ago, and then several people in my church and Dulce prayed for her mom, and her mom also got saved.
Dulce's dad is no longer with the family. She considers me her dad. And boy … am I a proud dad! (I almost stood up last Sunday in church when they had the dads stand up.) She's been telling all of the children that she meets about the love of Christ! I'm so excited to see her and to talk with her about the Bible and to pray with her and her family.
Throughout the week, I'll be meeting with all of the other children I sponsor in that area. On Thursday I'll fly to Cochabamba. ("Coca-BOMB -uh." My mom loves how that sounds.) On Friday, I'll meet with Eliana and Isaias. Eliana wants to become a doctor and visit Los Angeles.
The following evening, I'll fly to Santa Cruz, where I'll meet with the last two of my children and a child that I recently found a sponsor for. Finally, the next morning, on July 6, I'll fly back to the USA. I hope you will pray for me.
Pray that I'll remain healthy and won't run out of air.
Pray that the children will be encouraged and most of all will draw closer to God.
All in all, I'll be visiting 19 children, 12 that I sponsor, two that I correspond with, two that my dad sponsors, two children that I just found one sponsor for, and one more that a friend of mine sponsors.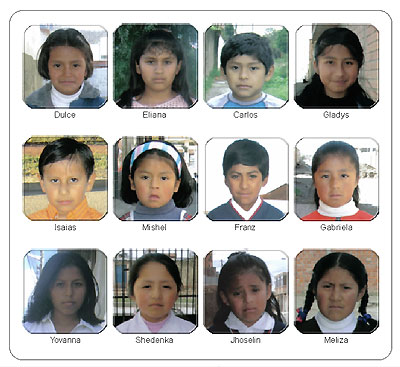 Continue Reading ›