Edgar was sponsored in La Paz, Bolivia from the time he was 7 years old. At 12 years of age, he made a commitment to God and decided to give Him his future. From that time, God has been accomplishing the purpose He set for him.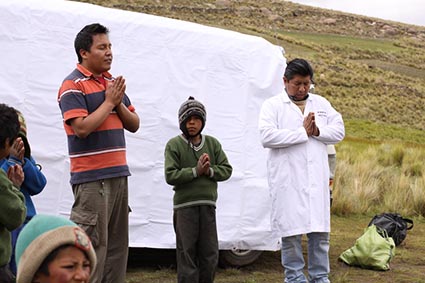 "Since I was little, I understood that my life without God's participation would be meaningless. And I knew that what I set before me to achieve would only become possible by the hand of God."
Edgar had several siblings and at 13 years old, sold ice cream and assisted a bricklayer to be able to buy clothes and the other things he needed.
Edgar, currently a doctor, decided to study medicine when he was little.
"I knew what I wanted to become since I was small. My mom had health problems and was always in pain. I used to see her in pain and I also saw the inequality regarding the access to health services. They are not opportune or accessible. This was my impulse to learn medicine and contribute."
The difficult times did not hinder Edgar from pressing forward and achieving much success in his life.
After having worked in several well-known organizations, he currently has the position of general executive director at the "Caja Petrolera de Salud" Hospital, a nationwide, well-known institution that provides attention for different companies and organizations whose workers have health insurance. He was assigned to this position by Bolivia's president.
Edgar has a lot of vision, plans and ideas. He cares and feels challenged by his desire to see health care become accessible to everyone.
"My interest to safeguard the needy has not changed."
This is one of the reasons he is now the coordinator of the Compassion alumni association in La Paz city.
The Leaders in Action group, as they call themselves, is currently made up of 20 young professional men and women, active and committed. They all have their own stories of how God and Compassion intervened in their lives and with a call to serve those who are vulnerable.
This association has the vision to contribute to the development of communities, neighborhoods and groups in need. They want their communities and neighborhoods to have opportune access to the different health, education and other services.
"Our mission is to work for the children and those in vulnerability."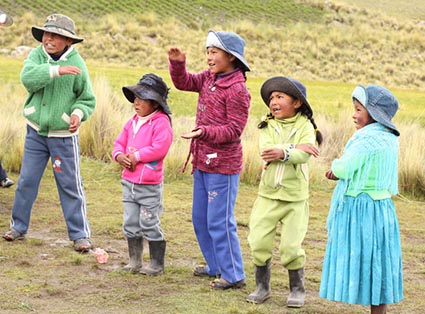 The group does not have a lot of funds, but they demonstrate their commitment and solidarity by giving a monthly contribution of about 50 Bolivians ($8 USD). There are even some members who give a little more, according to their ability.
Edgar shares,
"I feel that the mission and vision that Compassion has is being achieved progressively through Leaders in Action. They do not forsake the sponsored child; they open a door of hope. There are young men and women and children who will change the destiny of this country. We are called to seek equality.

I believe we can do a bit more for our people, even though maybe in our workplaces we can't contribute that much. We still feel there is no easy access to many things, not all things are equal.

God called us to fight for a balance concerning equality and opportunity. Our vision and desire has been shared regarding this topic and we are committed to seeing Leaders in Action help the vulnerable."
Through monthly breakfasts, clothing provision and medical attention to people who live on the streets, Leaders in Action is starting to accomplish the mission God has given them, to help one another. They have even greater plans for the future.
One of their most recent activities was carried out in a community on the mountain ranges in La Paz. They celebrated the birthdays of the children from that place. They took toys, cakes and other snacks.
Some of them dressed as clowns and entertained both children and adults with games and songs. They gave haircuts and, of course, provided medical care and medicine supplies.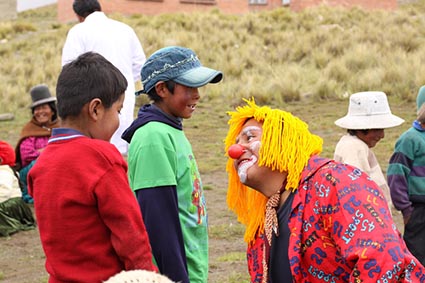 It is good and worthy to follow the work these young people do.
May God continue planting in the hearts of the alumni the desire to extend a hand to help the needy, as in their childhood, someone outstretched a hand for them. These alumni are bearing good fruit!
---