"Why just now?" asks Pastor Joel. "Where was Compassion when I was just a child who had all the potential but did not have the money to go to school or to eat three square meals a day?"
Pastor Joel grew up on the remote island of Siquijor in the Philippines, which has long been known for magic and witchcraft, but Compassion in the Philippines only began partnering with churches in Siquijor this year.
Although Compassion reached the Philippines in the 1970s, we finally landed in the isolated island after 30 years!
In 2004, we began regularly updating our strategy map to identify the poorest and neediest provinces in the country with the fewest number of evangelical churches, and the list included Siquijor. (more…)
Continue Reading ›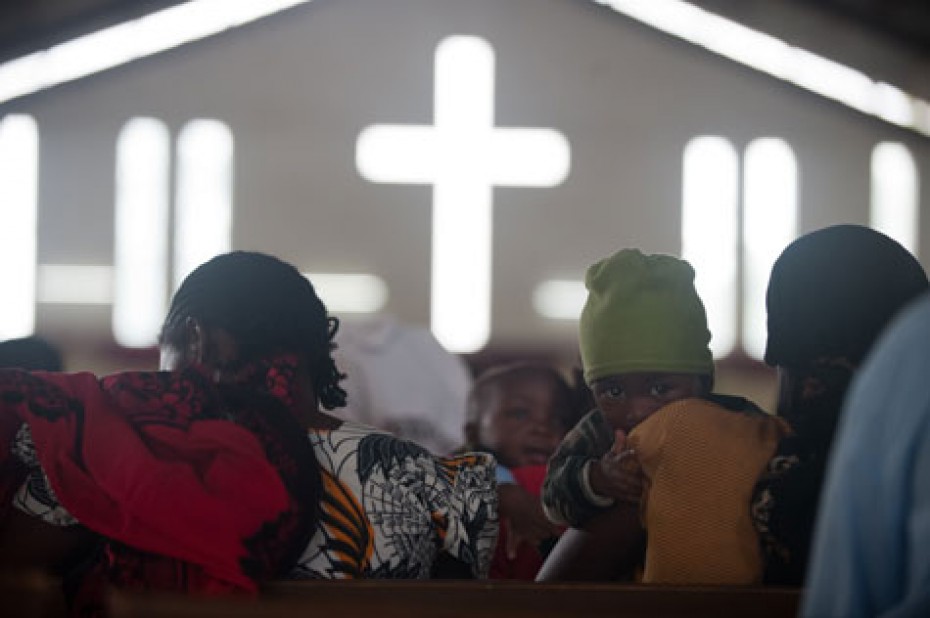 About nine years ago, when Compassion began operating in Tanzania, we were received with mixed feelings by the church.
Some thought there is no genuine organization that can offer the benefits CI claims to offer to children. Some were not comfortable that we want different evangelical denominations to come together and have a common objective in releasing children from poverty in Jesus' name.
Continue Reading ›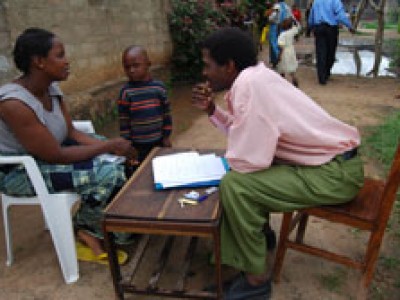 Compassion International Tanzania (CIT) registered* its 50,000 child two months ago on Februray 16.
This historic registration ushered in a new era for us. It was a moment to put down our tools, celebrate the Lord's favor, and thank Him for what he has done and for His faithfulness. It was a milestone for the Tanzanian ministry, an achievement worth celebrating.
Now let's see how we reached the 50,000 child mark and also learn about how our child registration process works.
The milestone occurred in Tabora, more than 650 kilometers from Arusha, where the head office of CIT is located. But the search actually began months earlier.
Finding Church Partners
Before going into a new area, CIT conducts country mapping to determine the level of poverty in one area as compared to another. Country mapping is necessary so we can determine where the greatest ministry need is.
After country mapping, we conduct a baseline survey to determine if the areas identified with a high degree of poverty have Christian churches whose mission matches ours.
This is critical because we work through the local church — it is the local church that actually implements the program and cares for the children. If there is no church, our ministry model won't work, regardless of the degree of poverty that exists there.
We ask questions, such as:
Does the church have classrooms to accommodate the children?
Do they have people who can teach and work with children or who can learn to assist children?
Are there peopleand children who can help the program continue?
This baseline survey helps us decide which areas and churches are a good fit. Of course, in all the stages we keep praying and asking God to lead us in the right path and to bring people who will be willing to sponsor children and release the resources needed.
After the baseline survey, we gather all the potential church partners for vision casting. In this gathering we share the importance of ministry to children and call on the church to awaken to the call of Jesus Christ to fulfill the Greatest Commandment.
After this, we choose the potential church partners and invite them to a partnership meeting. At this one-day meeting, it is time to pray together and for us to give relevant partnership documents to the new church partners.
If the partners agree on the conditions, they sign a partnership agreement with us. These partnership agreements give room to church partners to start preparing environments to begin the ministry. They start recruiting project workers and create a child ministry committee formed from church members.
The church has to find those able and qualified to work in the project as project coordinator, project accountant, project social worker, and project health worker.
Once all the project workers are chosen, they attend the "One-Month Child Ministry Foundation Course" that all project workers go through.
In this course, the newly recruited project workers are trained on how to implement the ministry and how to minister to each child individually.
They also learn what is expected of them and different ways and procedures of reporting and giving feedback to us. They get to know the organizational structure of CIT, the departments involved, and how each department works.
Screening and Registration
All this leads up to child screening and registration. (more…)
Continue Reading ›
Meet Jeffry. He lives in Nicaragua. He is our one millionth registered child.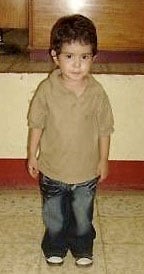 A registered child is different than a sponsored child in that the registered child doesn't have a sponsor . . . yet. Once the registered child gets a sponsor, that child is a sponsored child. Makes sense, right?
The registered children are the ones whose pictures you see on the sponsor a child page at compassion.com and in the child packets at concerts and other events, such as Compassion Sunday.
The registered children are the children who are waiting to be chosen by a sponsor and who the Unsponsored Children's Fund assists until that sponsor comes along.
The Unsponsored Children's Fund bridges the gap between registration and sponsorship. It allows the registered child to have all the same benefits as the sponsored child.
We don't have one million children waiting for sponsors. Jeffry is the one millionth child concurrently registered. More than 850,000 of those children already have sponsors. And since Compassion began in 1952, nearly two million children have been part of our programs.
That's a little context for this post that Mark Hanlon, Compassion's senior vice president of sponsor and donor development, submitted from Nicaragua yesterday.
---
It was like so many other Compassion child home visits I'd done before (and in my 28 years at Compassion, I've done a few!), but this one seemed to hold a bit of extra anticipation and excitement for me.
I happened to be in Nicaragua two weeks after we had registered our millionth child for the very first time. It turns out that this millionth child is a little 3-year-old boy in Nicaragua.
The office staff there was so excited, and they set up a home visit for me to meet little Jeffry.
It was kind of strange because Jeffry had no idea what a historic milestone he is in the history of Compassion.
In fact, when I got there with several of the Compassion Nicaragua staff and some of the center staff, he was totally overwhelmed. Too much attention by too many grown-ups all at once – and he did what many normal little 3-year olds do – he covered up his eyes with his hands (a la "see no evil") and pretended we weren't there!
When his grandmother (who is his caregiver since his mother now lives in the U.S. and couldn't take him with her) tried to get him to take his hands away from his face, he ran away crying.
That was OK. We shifted our focus to the grandmother and asked her questions about the impact of having Jeffry registered in the program at the church.
She talked about the hope and a future she had for Jeffry to get through high-school and maybe even go to university.
She expressed concern over his health and the health of her husband who has diabetes.
She talked about the challenges of supporting a household of 17 adults and children in her dirt floor, cinder block structure in the heart of economically challenged Managua.
Her husband (the diabetic) and her three sons work hard as day laborers – when there is work – and they have terrible difficulty in making ends meet. She wanted better for her little grandson, Jeffry.
Then it struck me that this visit indeed was like most other visits I'd done. Parents (and grandparents) worldwide want the same thing for their children – a better future than what they have.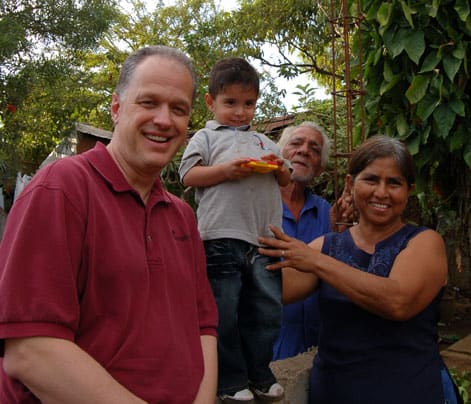 It didn't matter one bit to Jeffry or his grandmother that he is Compassion's millionth child. What did matter is that they now have some hope.
And now, I really was excited to be there! Not because I got to meet the millionth child in his home, but because I got to see something that Compassion gets to be a part of with the local church every day. Releasing a motherless child, living in extreme poverty, living with 16 other people, from poverty in Jesus' name.
Now that's something to get excited about!
Continue Reading ›