I got this in a letter from one of my sponsored children in Bolivia – actually a correspondent child. Notice how the child is connecting us together.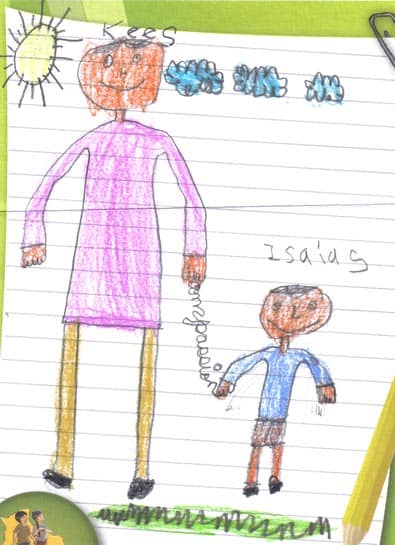 BTW, I'm 6'5″. I stand out like a giant in Bolivia. Isaias is always amazed at that. LOL!
And please realize, I don't really wear a pink dress!