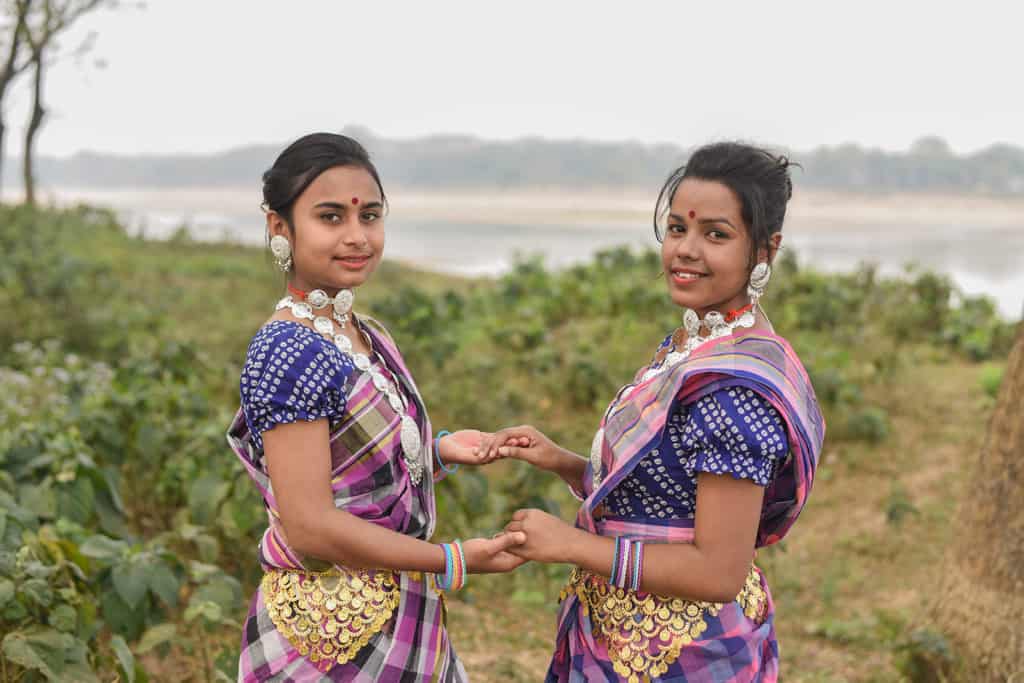 Bangladesh is a country full of green hills, coursing rivers, delicious food and vibrant storytelling. Located on the Indian subcontinent, Bangladesh is positioned between the towering Himalayas and the stormy Bay of Bengal. If you visited, you could walk down Cox's Bazar, the world's longest natural beach, or you could travel to the Sundarbans Reserve Forest, which contains the largest mangrove. In addition to its natural beauty, Bangladesh is known for its folklore, artistry and traditions. Keep reading for more fun facts about Bangladesh. You will learn some interesting trivia and gain a deeper understanding of the amazing culture where tens of thousands of Compassion-assisted children live.
Key Facts About Bangladesh
Here are some quick, key facts you should know about Bangladesh:
Population: 162,650,853.
Capital: Dhaka.
Official language: Bengali.
Area: 57,320 square miles (148,460 square kilometers). That's about the size of Pennsylvania and New Jersey combined.
Economy: Bangladesh is known for its garment industry. In fact, more than 80% of the country's exports are from the garment sector. Over 40% of the labor force works in agriculture growing rice, jute, tea, wheat, sugar cane, potatoes and more.
Culture and Traditions of Bangladesh
Bangladesh contains large cities with stunning architecture as well as many rural villages. Many Bangladeshi people share similar cultural and religious values. In fact, 98% of the population is Bengali – both a language and an ethnic group. Heritage and traditions are highly valued in Bangladesh and inform everyday life. Here are some more interesting facts about the rich culture found in Bangladesh:
Religion: Nearly 90% of Bangladeshi people identify as Muslim – making Bangladesh one of the largest Muslim countries in the world. The remaining population is primarily Hindu, and fewer than 1% of people identify as Christian, Buddhist or part of another religion.
Clothing: In urban areas of Bangladesh, many people wear clothing styles popular in the Western Hemisphere. However, in the countryside, traditional garments are worn, and a vibrant weaving and dressmaking culture flourishes. "Saris" are common garments among women and are made by draping a length of cloth to form a skirt and top. Men traditionally wear "punjabis" – knee-length cotton dresses. They may also wear cotton shirts called "fatuas."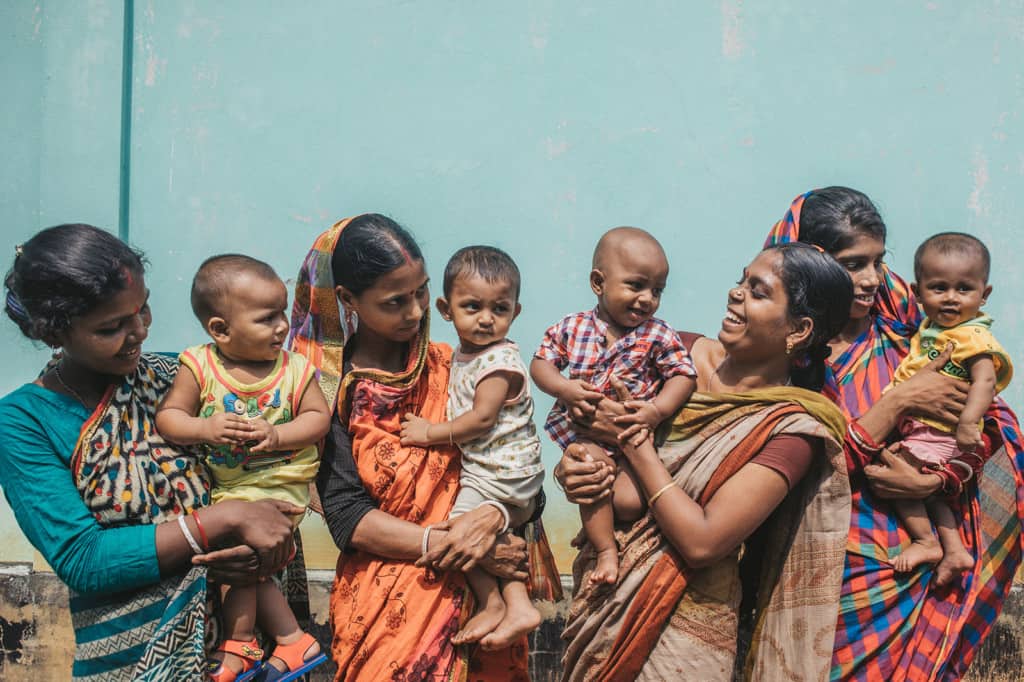 General culture: Bangladesh is home to abundant folklore and artistry. Songs, riddles, proverbs and epic tales are inherited from past generations. In villages and towns, women make nakshi kantha, an embroidered patchwork cloth that relates stories and myths through elaborate stitches. Local legends are told through a style of opera called jatra. Poetic folk tales are read from puthis, a type of ancient manuscript, for entertainment and education.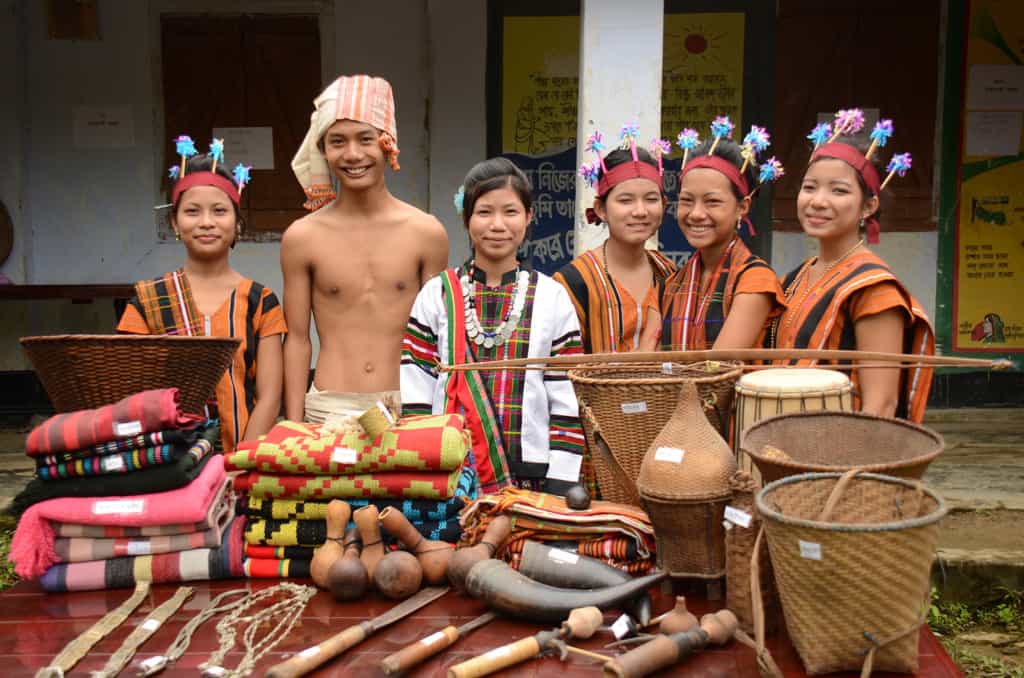 Music and Dance of Bangladesh
Bangladesh has a rich musical and artistic heritage that continues to develop. While there is great diversity, Bangladeshi music and dance styles can be divided into three general categories: folk, classical and modern.
The folk music of Bangladesh is characterized by devotional mysticism, prayer and folklore about love. Simple, spontaneous folk dances are passed down from generation to generation. Traditional instruments include:
Banshis (bamboo flutes).
Dholes (wooden drums).
Ektaras (single-stringed instruments).
Dotaras (four-stringed instruments).
Mandiras (a pair of metal bowls used as rhythm instruments).
Bangladeshi classical music is based on ragas, a melodic improvisational framework. Classical dances include complex tempos, rhythms and gestures but allow for some improvisation. Modern Bengali music is also popular. In many songs, Western and Eastern elements are mixed to form a vigorous, spontaneous style. Rock and pop bands with Middle Eastern influences have become popular in urban areas like Dhaka.
Creativity and energy flow through the music and dance of Bangladesh! The people's unique flair for storytelling and improvisation marks their ancient and modern art.
Food and Drink of Bangladesh
The cuisine of Bangladesh reflects the creativity of its people. Many meals will have a rich, spicy flavor and contain fish, beef, chicken or egg. Rice is a staple of the Bangladeshi diet and is often served with vegetables and lentils. In the north and west regions of the country, curry is popular and considered the national dish. The tribal east region enjoys dishes made from bamboo shoots, dried fish, coconut and sour sauces.
Bangladesh is also famous for its delicious desserts and sweet drinks! You will find a variety of cakes, rice puddings, yogurt beverages, teas and more. Here are just a few of the meals, desserts and drinks that will leave your mouth watering.
Jhal muri is a great choice when you need something in between meals. This snack is made from puffed rice and chanachur, a bagged snack mix of fried lentils, peanuts, noodles, corn, flaked rice, chickpeas, fried onion and spices. This spicy, crispy snack is loved by both children and adults in Bangladesh.
Payesh is a great dish to bring to an event in Bangladesh! It is a pudding made from boiled milk, sugar, rice and spices and is commonly served at ceremonies, feasts and all types of celebrations. Learn to make payesh here and bring it your next party!
Panta ilish is a dish that combines fried ilish fish with a type of soaked rice called panta bhat. Like many Bangladeshi foods, panta ilish is well seasoned with turmeric, chili powder and other spices. The ilish is the national fish of Bangladesh and is also a popular choice in fish curries.
Lassi is a delicious Bangladeshi drink made from a blend of yogurt, water, spices and sometimes fruit such as mangos. This cool refreshment can be made sweet or salty and is popular in the hot weather of Bangladesh.
A Child Development Center Breaking the Bonds of Poverty
There is great beauty in Bangladesh, but there is also extreme poverty as well as limited opportunities for many children. Lipon was a boy who grew up in a Bangladeshi village. In his impoverished community, expectations for children were simple: Once they completed 10th grade, they would marry and work on the family farm, which typically produced only enough to sustain them from one harvest to the next.
But Compassion's partners at a local child development center had a new vision: a vision for changing the community by empowering children to create a future free from poverty. Child sponsorship through Compassion, with its program of developing children in all facets of life, was key to this vision.
Through the support of his child development center, Lipon was able to break the cycle of poverty. The program provided not only nutritious food but also school tuition, books, supplies and health checkups. Lipon's parents were grateful for these new opportunities and were amazed a stranger from a different country had chosen to sponsor and encourage their son.
"My son's time at the center has been a huge blessing. It has given him the ambition to go far. And we are willing to come alongside him to continue what his Compassion sponsor started." — Sukumar, Lipon's father
Lipon faithfully attended school and after classes would go to the Compassion center for activities like sports, music, games and extra tutoring. Now a graduate, Lipon is looking forward to completing his education in mechanical engineering and embarking on a meaningful, self-sufficient future!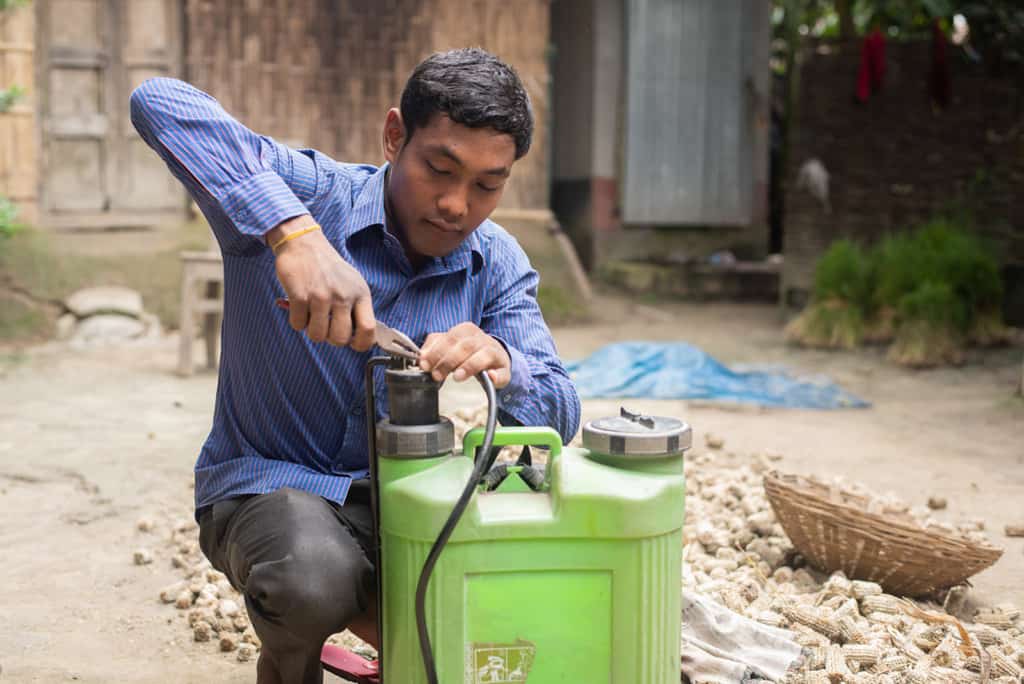 Read About an Incredible Bangladeshi Child Who Turned Trash Into Robots!
BONUS: Fun Fact About Bangladesh
Bangladesh contains 11,365 square miles (18,290 square kilometers) of water, and it is home to the Ganges-Brahmaputra Delta, the largest delta in the world. Three of the greatest rivers in Asia — the Ganges, the Meghna and the Brahmaputra, along with hundreds more — flow through Bangladesh.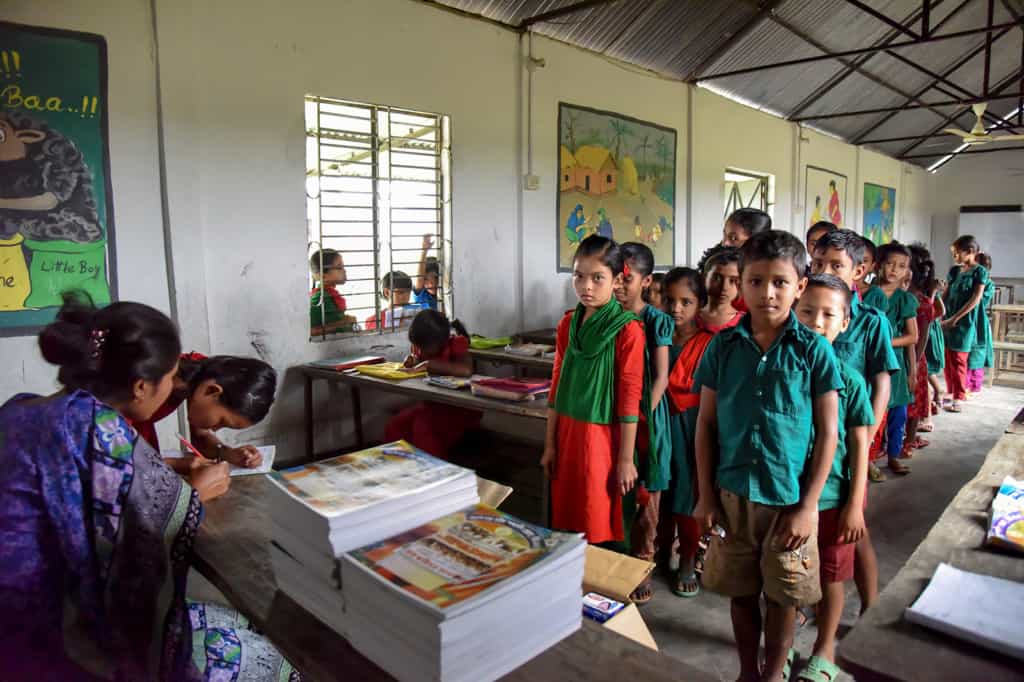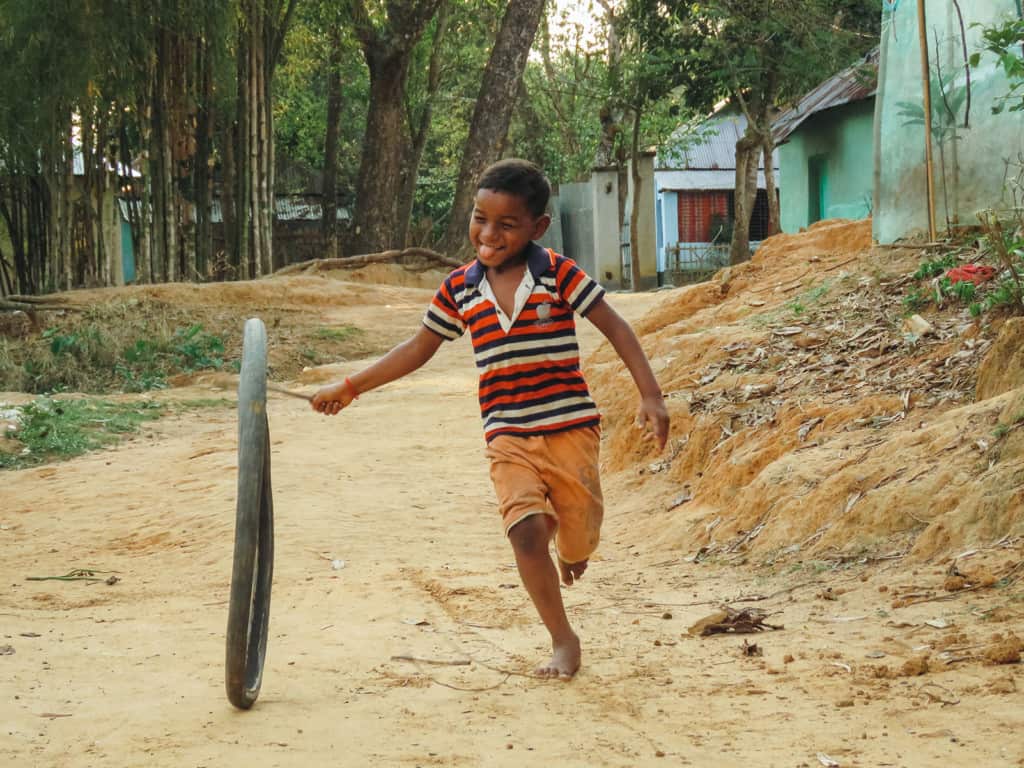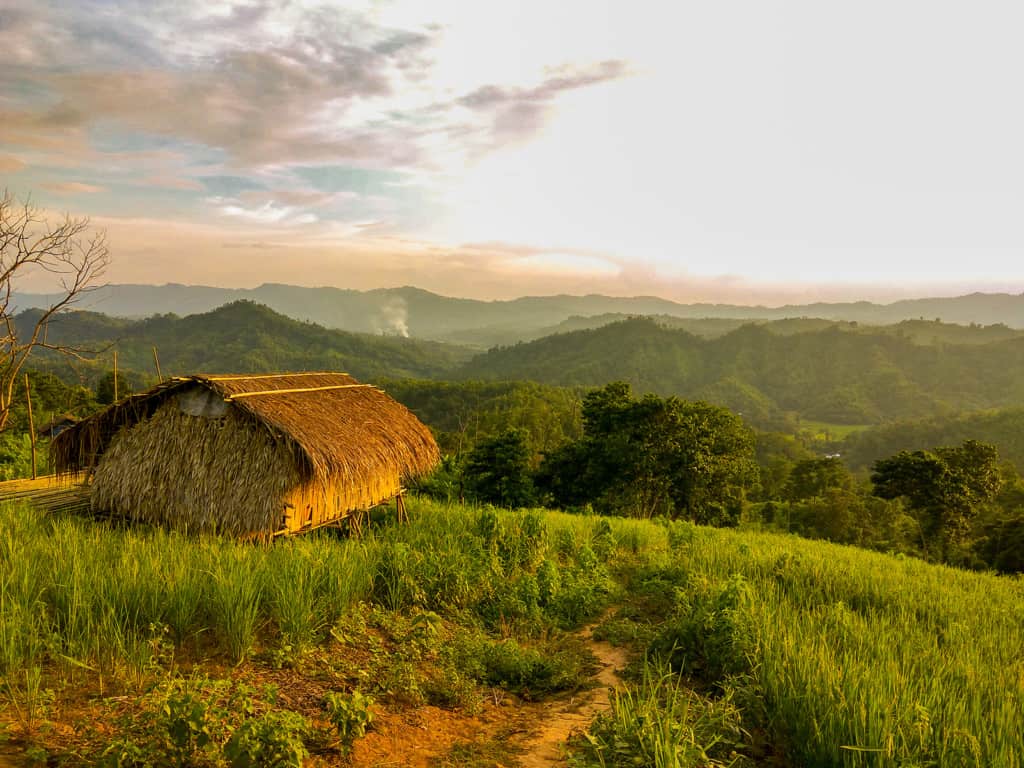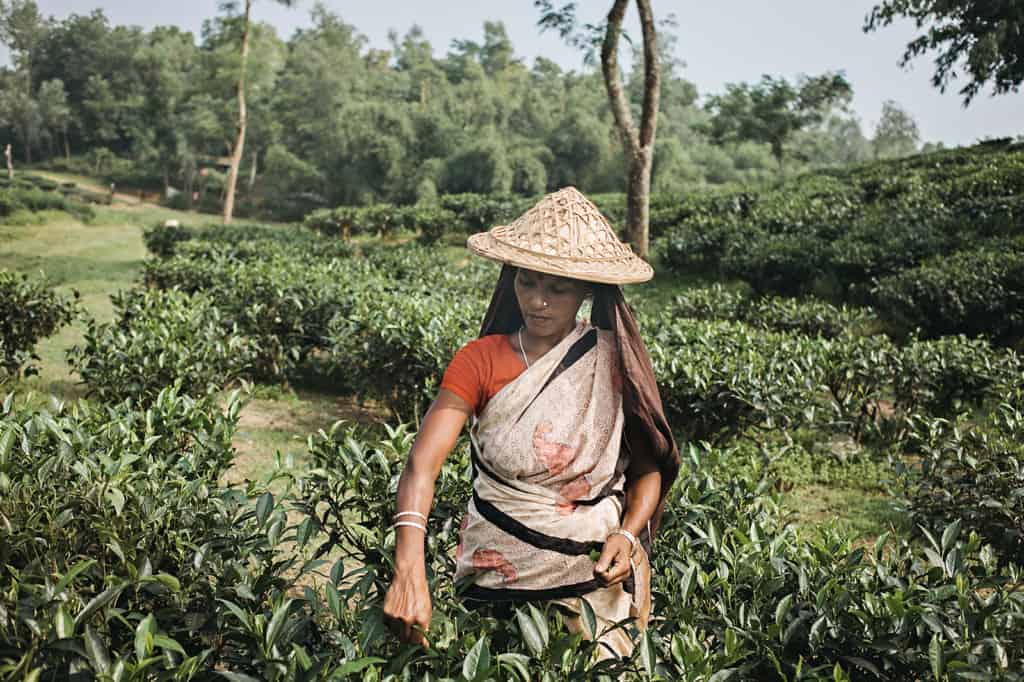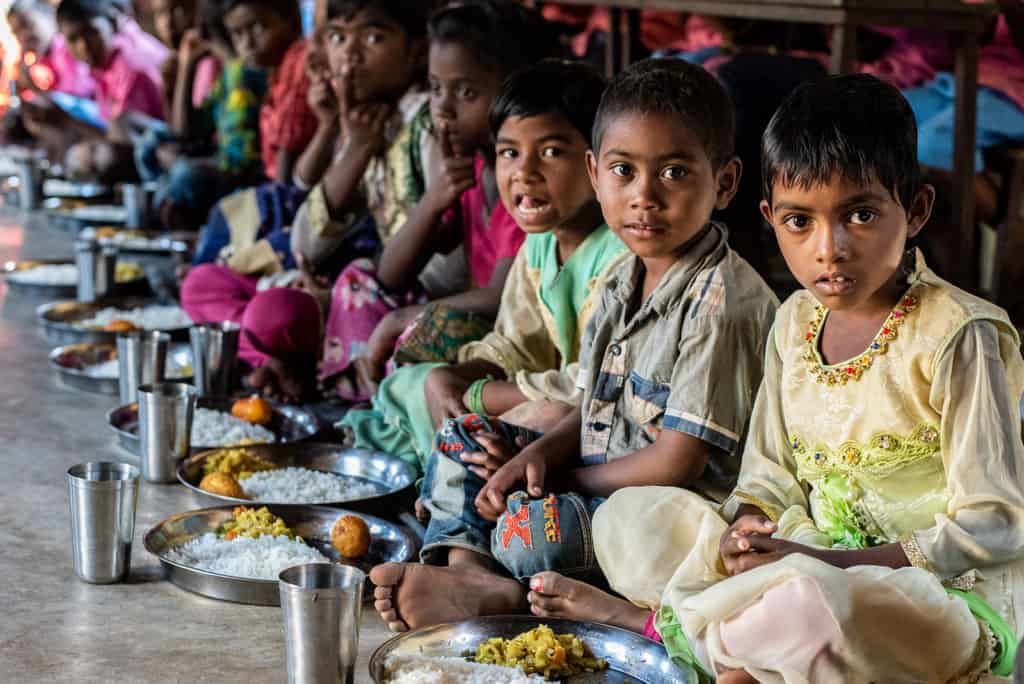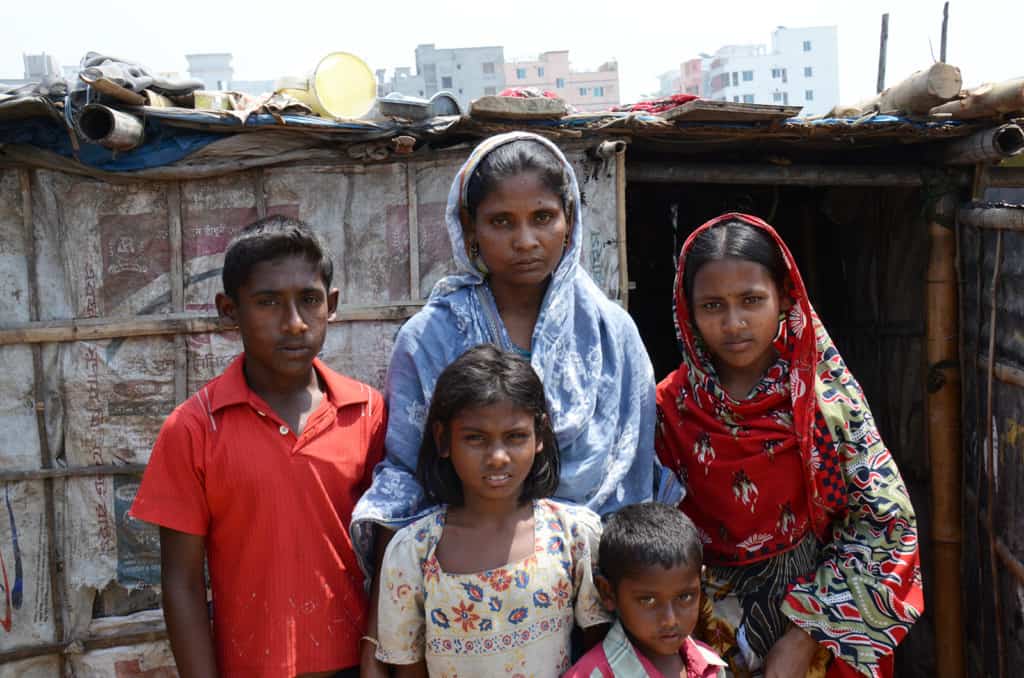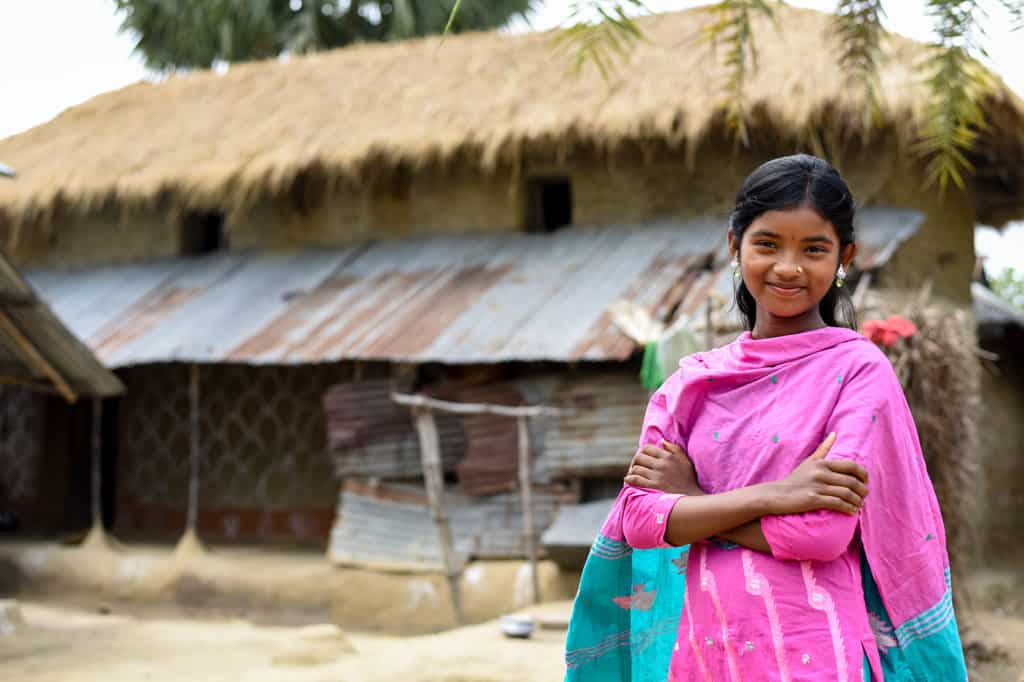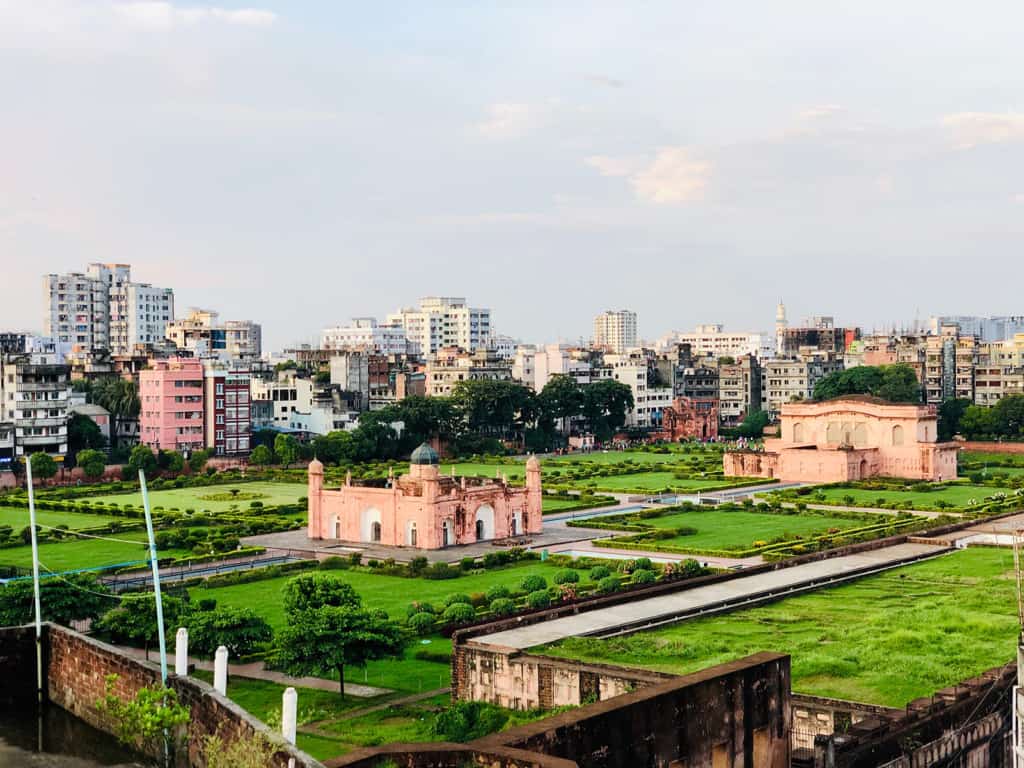 Do you want to keep learning about the beautiful country of Bangladesh?
Facts About Compassion and Bangladesh ›