The people of the Basofi Ningo community in Ghana are migrant peasant farmers who are deeply rooted in superstitions and who strictly adhere to their traditional religious practices.
One Saturday morning, Seth, Project Coordinator of Apostolic Rescue Child Development Center, was getting ready to go to the center when a messenger brought word that he was needed at the house of Sandra, one of the registered children.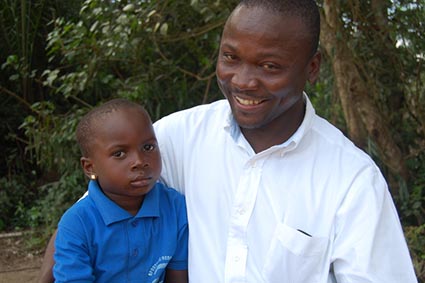 Upon arriving at Sandra's home, Seth did not need to be told that the family was in mourning; the whole extended family had gathered, wearing all black attire. As Seth walked across the compound toward the people, Sandra's father Isaiah got up from the group and met Seth halfway. Isaiah's eyes were red; he had been crying.
Seth quickly asked Isaiah where Sandra was. Then Seth noticed a group of elderly women holding Sandra's mother to simultaneously console her and restrain her from hurting herself as she threw herself about in agony.
More urgently, Seth asked Isaiah again about Sandra.
The elders then told Seth they had sent for him; he needed to sit down and allow them to tell him why he had been summoned. To them, this traditional custom had to be observed in the correct way.
When Seth sat down, a spokesman for the family narrated the story.
Sandra had fallen ill during the week, but they could not take her to the doctor because there was no money. If by Saturday (the day children attended the child development center) Sandra was still not well, they planned to contact our staff for assistance.
On that Saturday morning when Sandra was called to wake up and get ready to go, she did not respond. Her family believed she was dead, and in deep grief, they prepared to bury her. But because the girl was registered with our ministry, the family called Seth, the Project Coordinator, to inform him of Sandra's death.
Seth was shocked.
He sat confused, not knowing what to do. His mind started racing. He remembered that ministry standards required the field office to receive a doctor's certification confirming a child has died and stating the cause of death. A burial certificate was also needed.
Seth told the family members that Sandra's body had to be taken to the hospital for doctors to declare her dead before she could be buried. But the family would not hear of it.
In their culture and tradition, a child who dies must be buried at once. Moreover, Sandra's parents had never lost a child and since Sandra was their first child to have died at a tender age, she must be buried quickly.
It was taboo to keep the body unburied for too long, so they were not going to waste any time sending her to a hospital.
Trying to convince the family to send Sandra's body to the hospital was not easy. Her death was soon relayed to other members of our staff who quickly arrived at the house.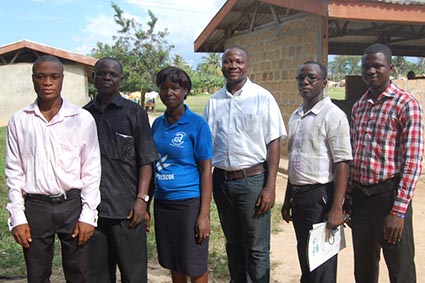 The staff decided that if the family would not be persuaded, another measure must be taken. The police had to come, because it is a crime against the state of Ghana to bury a dead body without a burial certificate. When the family realized the turn of events, they consented to send Sandra to the hospital.
In a remote community like Basofi Ningo, ambulance services are not readily available or cannot be accessed at all. Public transportation – taxis and buses – are the only means available in emergencies and other cases such as this.
The family said that they were not in the position to pay for the transport fare to the hospital, which was about an hour's journey away.
Our staff took on the expense of hiring a taxi, and in the company of the child's father and another family member, Sandra's body was brought to the hospital.
The doctor examined the body and told everyone to wait outside. About five hours later, they were called back inside. Lo and behold, the child who was pronounced dead by her family (who had done everything traditionally necessary to bury her) had opened her eyes and was breathing normally.
Sandra was not dead after all.
Further investigation through laboratory tests revealed that Sandra was suffering from severe cerebral malaria. This was enough to send any child into a coma. She was in a coma for many hours.
Seth recalls the day we were registering children into the program. Sandra was the last child to be registered that day. She was rejected initially because she was below the age requirement. But her mother would not go away. She pleaded for her daughter to be considered.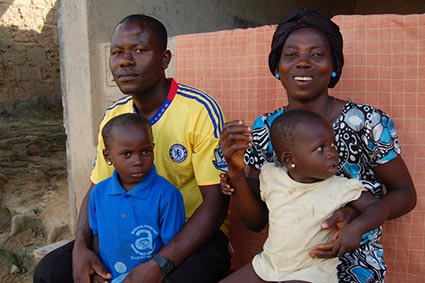 At the end of the day, two children who had been registered were disqualified due to one reason or another. So in place of one child, Sandra was registered because of her mother's persistence.
Seth tells us,
"God knew that something like this would happen and it would take the ministry to rescue Sandra. That was why her mother would not budge until her child was accepted."
Isaiah has no words to express how he feels.
"Whenever I think about the whole issue, I shudder. If Compassion had not come in, we would have buried my daughter without giving it any thought. I am just thankful to God for what he has done for me through Compassion."
Our ministry continues to speak for the voiceless – children. This statement could not be truer for 4-year-old Sandra. What would have happened to Sandra if Compassion had decided to wait a little longer before starting a center in Basofi Ningo?
Sandra is still doing well and growing nicely. She attends her child development center regularly, takes part in all her activities, and never misses a day.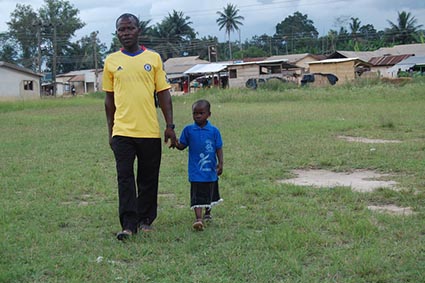 Her father believes that of all the professions, a pastor's job is most edifying. He says it is his wish that Sandra becomes a well-educated woman doing the work of God – a pastor, because that would please him very much.
---