The gospel is priceless but not worthless. Some people may have a hard time understanding it, but the gospel is free. It doesn't stop there, though. The Bible teaches us "freely you have received, freely give."
There are two lakes in Israel. One is the Sea of Galilee and the other is the Dead Sea. They share the same water source, but one is alive with a lot of fish while the other is completely dead.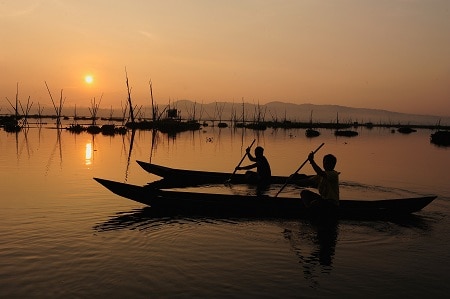 The only difference between these two is that the Sea of Galilee keeps releasing water through the Jordan River. The Dead Sea just receives without releasing. This same principle applies to our lives. If we only receive but do not release, it may cause eternal death.
As a Korean American who was born in 1960's Korea, I know about the poverty there. When I was born, most Korean people lived on a dollar per day. In those days, Compassion was the giver, and Korea was the receiver. More than 100,000 children around my age received God's love, hope, and resources through Compassion for 40 years.
I came to America three decades ago, but still I remember how Korea turned around from extreme poverty to extreme prosperity. God blessed Korea abundantly. Material blessing is always a by-product of spiritual blessing, and many of my Korean friends began going to church and making Jesus their Lord and Savior.
Today, Korea is Compassion's first "full-circle" country—from sponsored country to partner country. Korean Christians recognize now is the time to give back freely.
My testimony to 1.2 million Compassion children is this: If you and your family and your friends believe in Jesus, eventually your country will be blessed like Korea, and you will be able to give just as much as you have received.
"Heal the sick, raise the dead, cleanse those who have leprosy, drive out demons. Freely you have received, freely give." —Matthew 10:8, NIV
Prayer: Father God, please make us one in spirit so that we can continue to pursue our mission—to help all 27 sponsoring countries come full circle like Korea.
---

ABOUT THE AUTHOR: Stephen Baek works at the Global Ministry Center in Colorado Springs, Colo. as a Sponsor and Donor Program Korean Support Associate
Read all the One in Spirit devotionals.