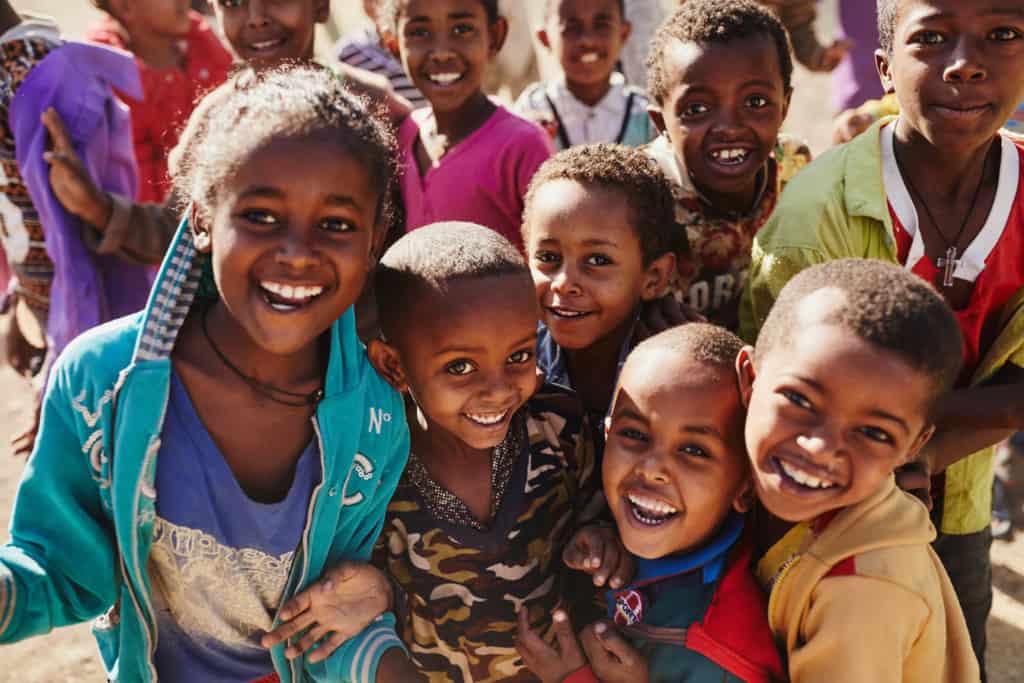 Ethiopia is a stunning nation found on the Horn of Africa. This landlocked country is one of the oldest in the world and its people are proud of their rich heritage. Home to the source of the Blue Nile River, the rugged Simien Mountains and the fierce Dallol volcano, Ethiopia is an amazing destination. Alongside the breathtaking vistas and fascinating traditions, there is deep need and suffering due to poverty. Ethiopia is the second-most populous country in Africa, and nearly 40% of its children under age 5 experience childhood stunting from malnutrition. While there are clear challenges, there is so much beauty and hope to be found. Here are some fun facts about Ethiopia that will give you a better understanding of the culture and traditions of the beautiful country where over 120,000 Compassion-assisted children live.
Key Facts About Ethiopia
Here are some quick, interesting facts you should know about Ethiopia.
Population: 108,113,150
Capital: Addis Ababa
Official language: Amharic, but under the constitution, all Ethiopian languages enjoy official state recognition
Area: 426,372 square miles, slightly less than three times the size of California
Economy: Ethiopia is predominantly an agricultural country. Agricultural products include cereals, coffee, oilseed, cotton, sugarcane, vegetables, khat and cut flowers, as well as hides, cattle, sheep, goats and fish. Industries include food processing, beverages, textiles, leather, garments, chemicals, metals processing and cement.
Culture and Traditions of Ethiopia
Ethiopia is a mosaic of ancient languages, ethnic groups and cultures. Additionally, the second-largest refugee population in Africa, totaling 928,600, resides in Ethiopia. Let's learn a few more cultural facts about this diverse country.
Religion: Religion is an important element of everyday life in Ethiopia. Nearly 44% of the population identifies as Ethiopian Orthodox, and it is common to see priests and deacons in colorful robes. About 31% identify as Muslim and 23% as Protestant. In most parts of Ethiopia, these religions live peaceably with one another. The remaining 2% is divided between Catholicism, traditional religious and other beliefs.
Clothing: The wide array of ethnic groups is reflected in the variety of clothing worn in Ethiopia. The national traditional costume for women is "habesha kemis." It comprises a long, bright, white dress with beautiful embroidery and a matching shawl known as a "netela." There are many variations to this outfit depending on the region and occasion. Men traditionally dress in a white knee-length shirt with matching white trousers and a "gabi," which is a strip of lightweight cloth worn as a scarf.
There are also many tribal costumes. Some tribes wear pieces of leather, beads or colored fabrics, and others use paint to intricately decorate their bodies. The women of the Suri and the Mursi ethnic groups pierce and stretch their lower lips and earlobes to accommodate discs of clay or wood.
General culture: Ethiopians are known for their exceptional hospitality, warm welcomes and kindness to strangers. Unlike much of the world driven by busy schedules and efficiency, Ethiopians always prioritize community and friendship. In this ancient country, traditions are revered, and elders are shown respect.
Out of 54 African countries, Ethiopia is one of only two countries that were never colonized. Ethiopia is home to over 80 tribes that generally live peacefully together. Ethiopians enjoy soccer, volleyball and basketball and are renowned for their international success in foot races and track and field events. The cities of Aksum and Lalibela are famous for their ancient architecture dating from the fourth century B.C.
Music and Dance of Ethiopia
Dance and music are strongly connected in Ethiopia and deeply engrained in the culture. There are many varieties of dance and song since there are many ethnic groups. Ethiopian music uses a unique modal system that is pentatonic, with characteristically long intervals between some notes. Folk instruments include the "masenqo" (bowed lute), "washint" (bamboo flute), "kebero" (hand drum) and "krar" (lyre).
"Eskista" – loosely translated as "dancing shoulders" – is one of the most famous Ethiopian dances. The dance supposedly mimics the shaking of a snake's tail and is performed by both men and women. Known for its intense shoulder movements, eskista is performed by rolling the shoulder blades, bouncing the shoulders and tilting the chest.
Food and Drink of Ethiopia
The delicious food of Ethiopia has gained a worldwide reputation and for good reason! Ethiopian culture embraces eating with friends and family with meals that are often served on a single communal platter. Here is just a sample of the amazing cuisine of Ethiopia.
Injera is a soft, spongy flatbread used as a plate and a utensil. It is made from a slightly fermented batter of teff, a type of millet. A communal platter is served with a base of injera topped by meat, beans and vegetable stews.
Shiro is a lightly spiced chickpea stew that is normally served on injera. Minced onions, garlic and, depending upon local variation, ground ginger, chopped tomatoes and chili peppers are added to the dish.
Buna – Ethiopian coffee – is much more than a caffeine boost for the morning. It is a way of life and a shared cultural experience. Ethiopians were the first to discover coffee, and they take pride in every step of its creation – from roasting the beans over a bed of coals to serving the dark liquid in small clay cups. Learn to make your own Ethiopian coffee.
Himbasha is a slightly sweet flatbread that is served on special occasions. A distinctive wheel pattern marks the top of this dessert, and it is often flavored with cardamom.
A Story From Ethiopia: The Girl Who Became an Engineer
Bethelhem grew up in a rural area of Ethiopia. She was raised by her grandmother who had a job as a day laborer. Even though her grandmother worked hard, they didn't have many resources, and Bethelhem started school later than most kids.
"Growing up in the rural area, it's not clean. We made our homes from dirt, and sometimes we would sleep on the floor," says Bethelhem.
At age 7, Bethelhem was registered with Compassion and joyfully began school. Through the guidance of the local church where she attended a child development center, Bethelhem came to love Christ and discovered a passion for math and engineering.
Encouraged by her tutors and sponsor, Bethelhem continued to develop her talent and obtained a scholarship to university. She studied faithfully and not only graduated university but is now a civil engineer at a large bottling and manufacturing plant! And now Bethelhem has big dreams to help other children who are growing up in poverty.
"If I hadn't been sponsored, I probably would be living in the same kind of mud home that my grandmother lives in," says Bethelhem. "I have a vision to build schools for young poor people, to give them a chance to be what they want to be."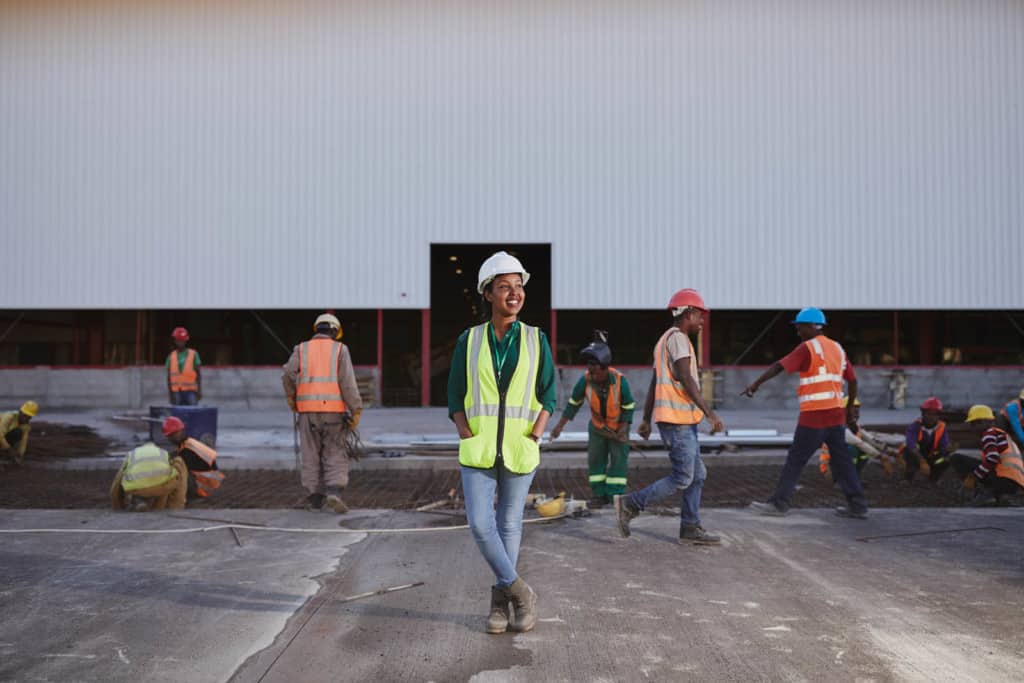 BONUS: Fun Fact About Ethiopia
One of Ethiopia's nicknames is "Thirteen months of sunshine." The Ethiopian calendar follows its own pattern in which the months have only 30 days. The 13th month contains the "extra days" and is only five or six days long.
Photos of What Daily Life Is Like in Ethiopia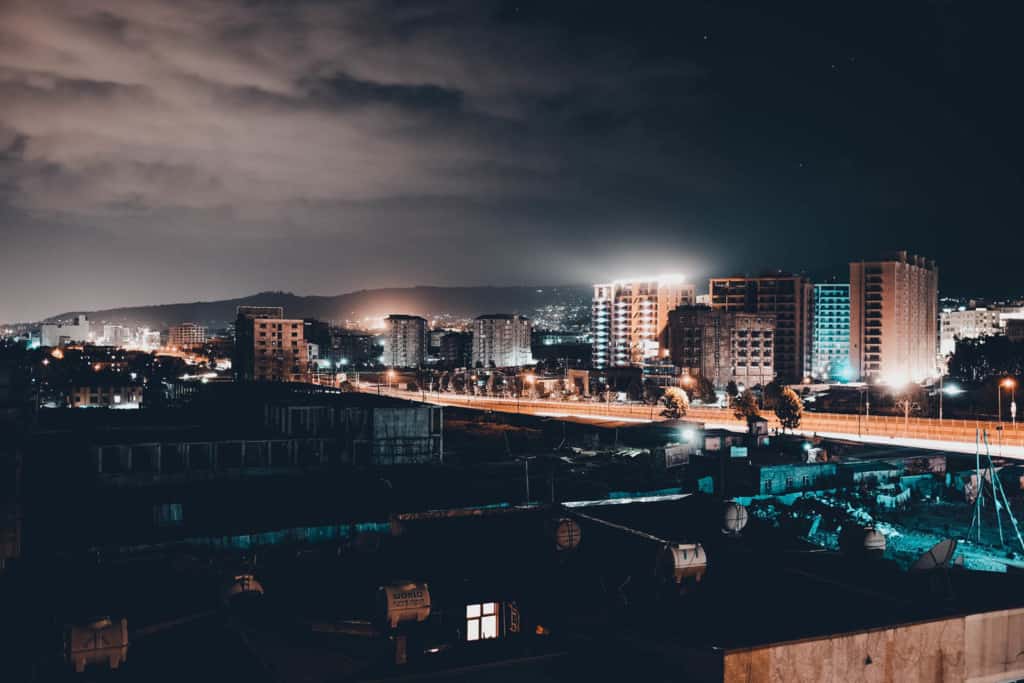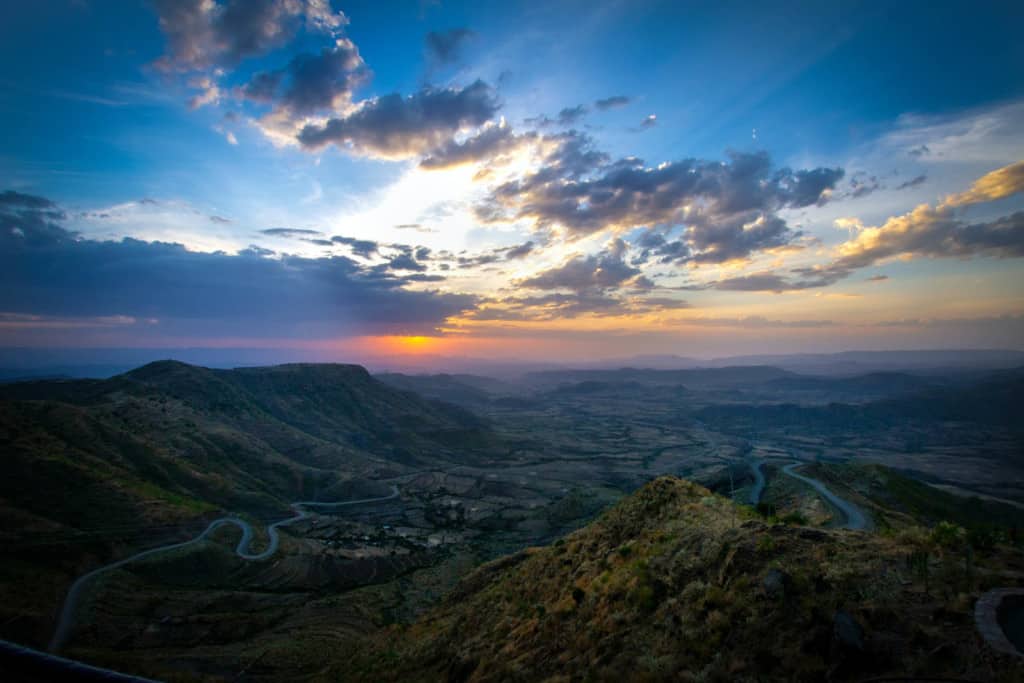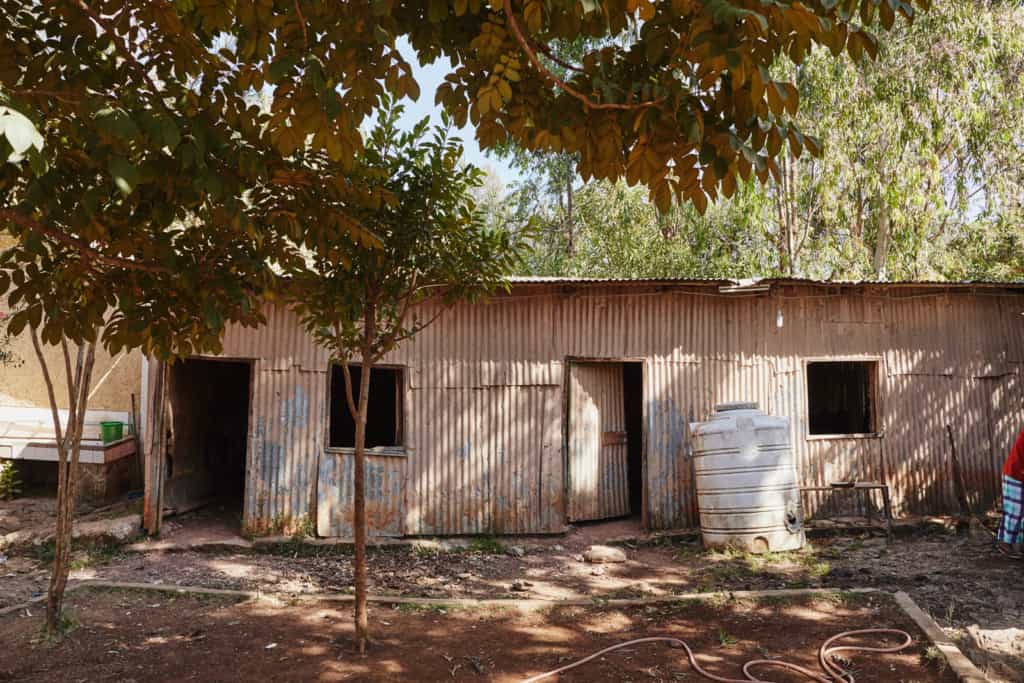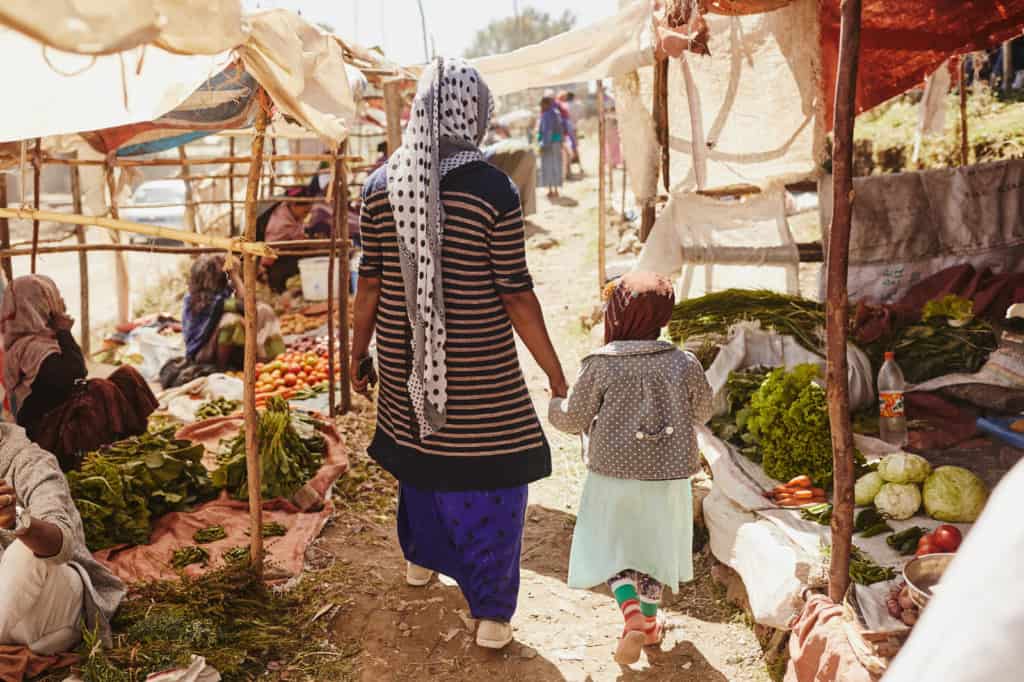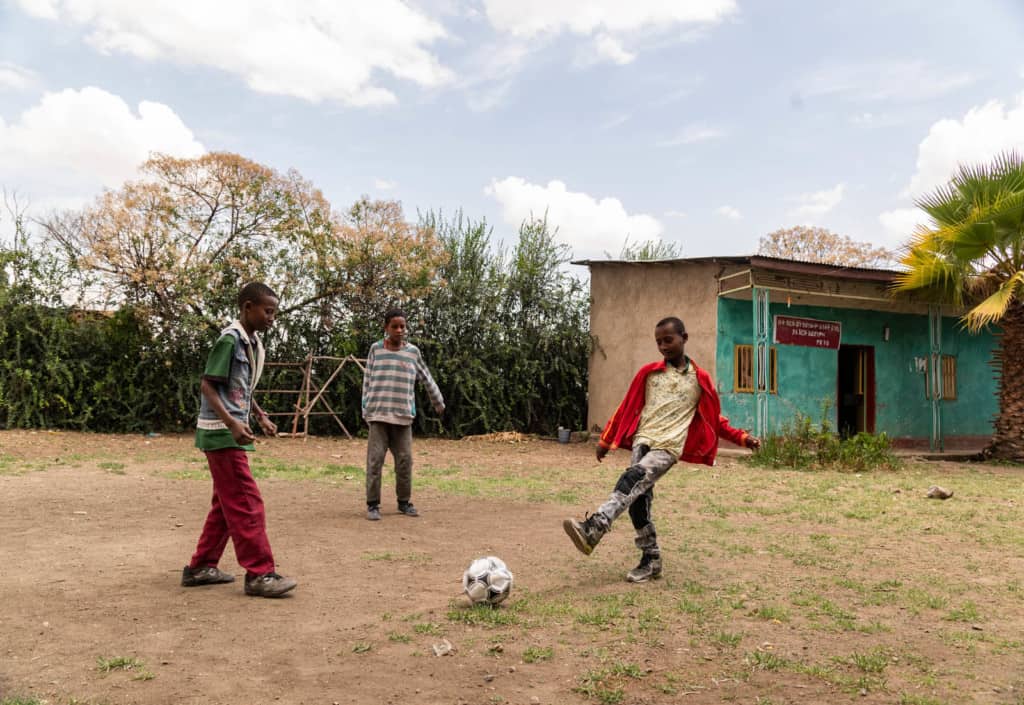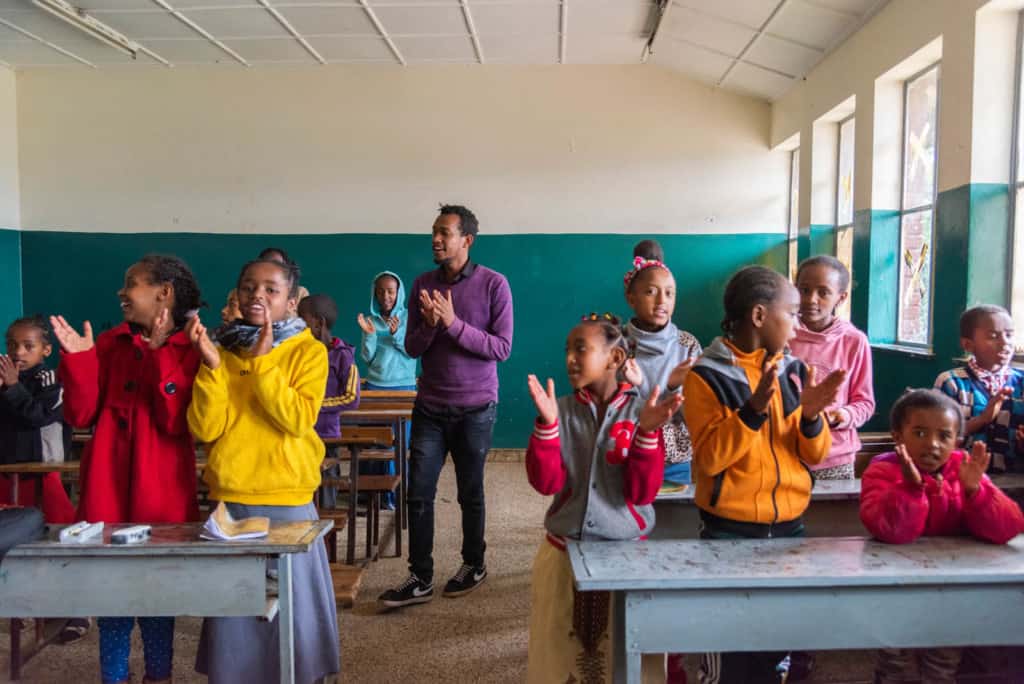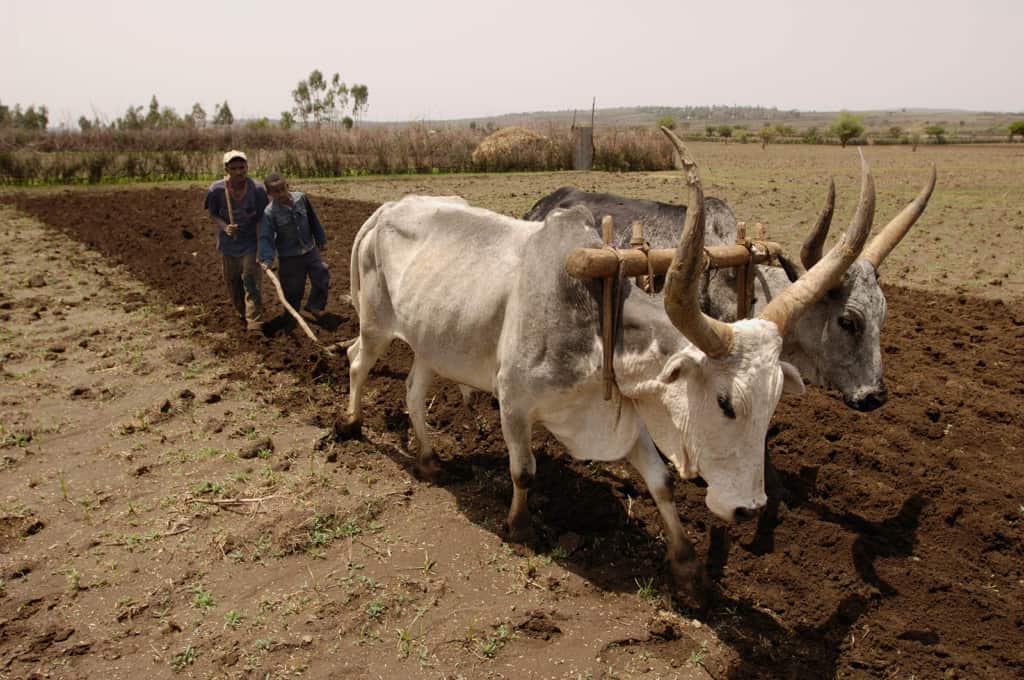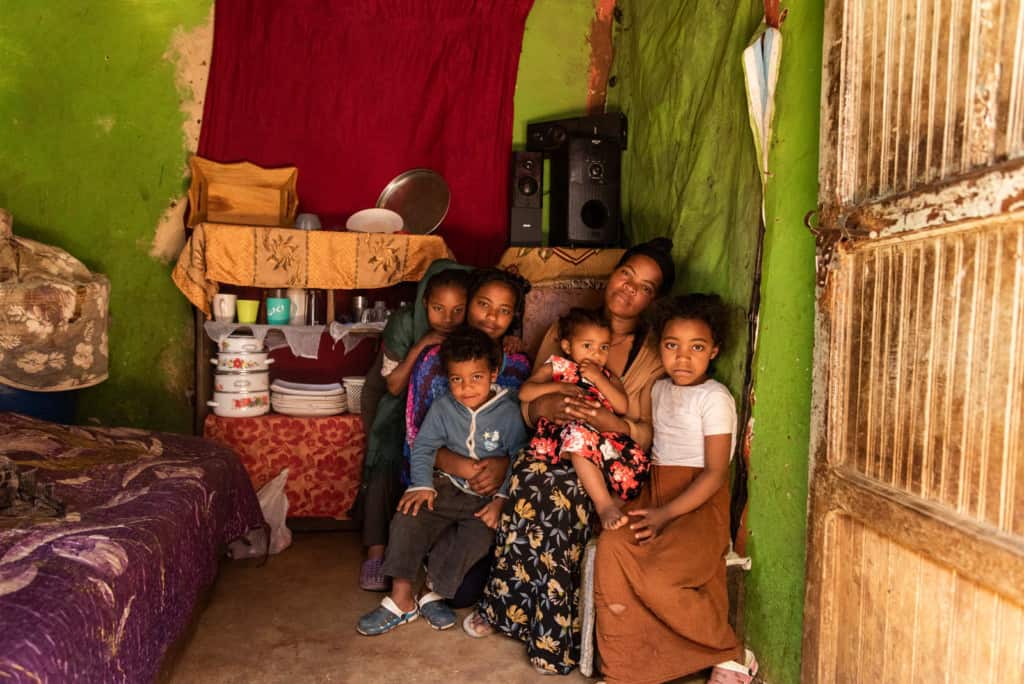 Do you want to keep learning about the beautiful country of Ethiopia?
Facts About Compassion and Ethiopia ›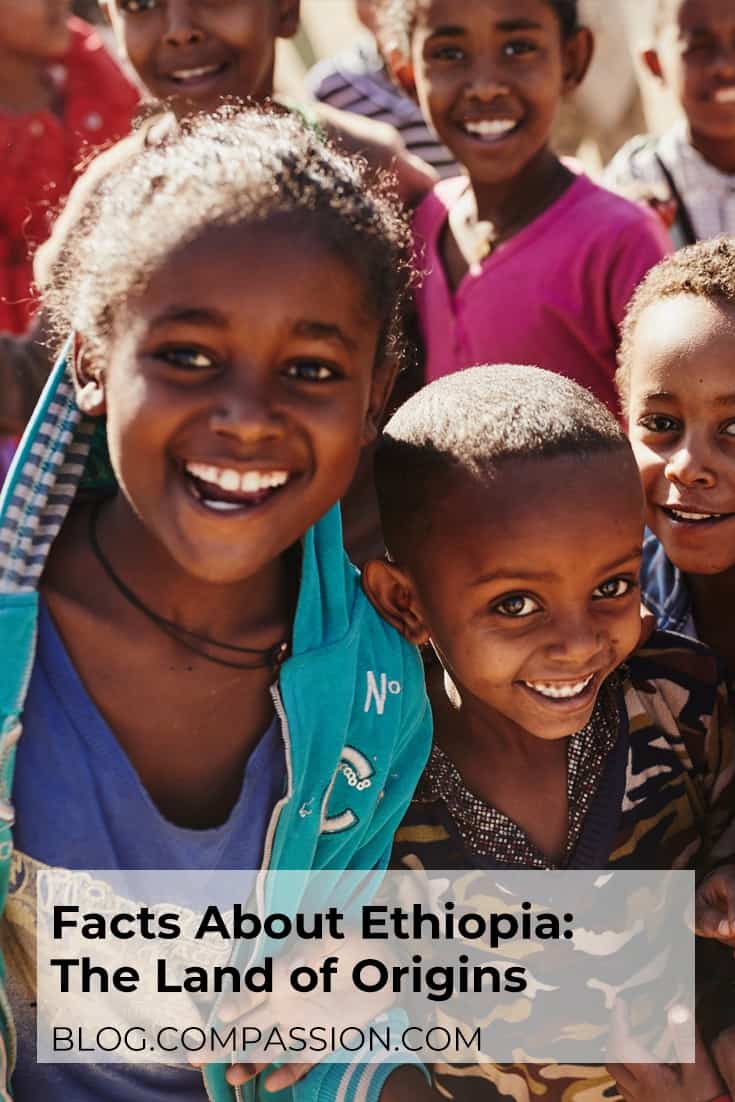 Each week on the blog, we're posting an article of facts about a different country where sponsored children live. Keep an eye out for the countries that interest you the most!