The word "purpose" means an intention or the will to do something. God has a purpose for each one of us, and His intention is to bless us and shape the character of Christ in us.
For those who walk under His will, everything that happens in life has a divine purpose. The Word says that everything goes well for those who love God (Romans 8:28). God thought about me before I was born (Psalm 139:13), and His plans for me are the best. The same is true for you.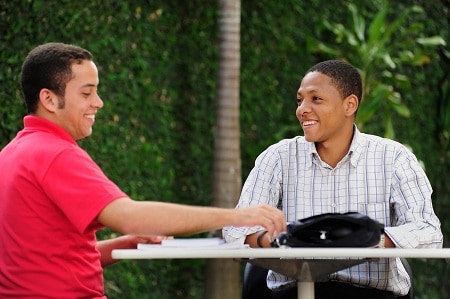 I was a sponsored child, and I graduated from the Leadership Development Program. I was defended from economic, spiritual, and physical poverty.
The Lord thought about me and used Compassion to bless my life. He used people I didn't know to pay for my college studies, to shape my life under the leadership of service. God knew my needs, and He is good.
God is thinking about you in all of your needs, even when things we do not understand happen. He is aware. He cares about shaping our character. He thinks about us.
"For I know the plans I have for you," declares the LORD, "plans to prosper you and not to harm you, plans to give you hope and a future." —Jeremiah 29:11, NIV
Prayer: Lord Jesus, thank You for Your perfect sacrifice. Thank You for letting us understand that what You think about us and what happens in our lives is not invented but has been perfectly planned. Anything that happens in our lives, if we love You, is a piece of a perfect puzzle You have put together.
---

ABOUT THE AUTHOR: Nicauri Encarnacion works as a Sponsor Donor Services Associate in the Dominican Republic.
Read all the One in Spirit devotionals.