One day at church I was talking to the children about praising the Lord, and they were asking me several questions about why, where, and how to do that. The best text I have found to answer their questions is Psalm 150.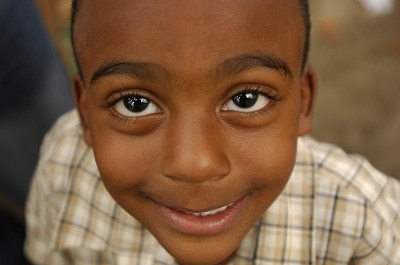 Who should we praise? Verse 1
Our Lord is the Creator. He's Alpha and Omega, and nothing is out of His control. He's a holy and loving God, and He deserves all our devotion and adoration.
Where should we praise Him? Verse 1
We praise our Lord not only in the churches or devotion rooms, but everywhere His power can be seen.
Why should we praise Him? Verse 2
We hear about God's wonders in the Bible and from the testimonies of our brothers and sisters. We also see them in our own lives. The more they happen, the more we need to praise the Lord.
How should we praise Him? Verses 3–5
Yes, the scripture talks about musical instruments, but instruments don't play by themselves. They need talented persons to bring good sounds from them. On top of that, those persons have to learn how to play music and spend money to buy instruments; hence, it implies that our time, money, and talents should be used to praise the Lord.
There are also two kinds of instruments mentioned: classic ones like the harp and loud ones like the cymbals. God takes pleasure from those who praise Him in a quiet atmosphere and those who praise with lots of sounds and bodily expressions.
From whom should the praise come? Verse 6
Everything that has breath! (Psalm 148 has a long list of creatures that have breath. Have a look at it!)
Isn't it evident that our Lord deserves our praise? Don't we need to revise what we offer to Him? He does love it when His children praise Him!
Let everything that has breath praise the LORD. Praise the LORD. — Psalm 150:6, NIV
Prayer: Father, we want to thank and praise you for who You are and all the marvelous things You have done for us. Blessed be Your name forever. Amen.
---

ABOUT THE AUTHOR: Noadia Carline Duvers works as the Sponsor Donor Services Senior Associate in Haiti.
Read all the One in Spirit devotionals.