Thirty years ago I went to Brazil as a short-term missionary with five other young adults. Little did I know how much that one decision would shape the rest of my life.
It was in the context of doing youth ministry in Brazil that God called me to dedicate my life to working holistically with children in poverty.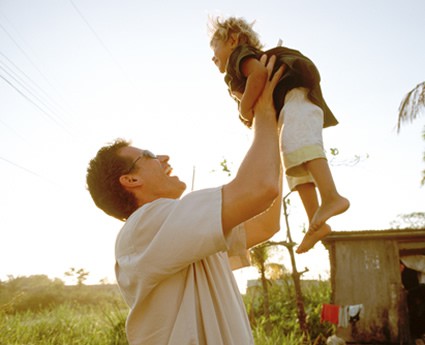 And it was in the context of living and serving daily as a member of that team that God first challenged me to "clothe myself with compassion," to "forgive," and to "put on love."
At the beginning of our 15 months of ministry, our team chose a theme Scripture, Colossians 3:12–15. Little did I realize how much those verses would become a calling for my entire life. Little did I know that I would spend the greatest part of my working life not just seeking to "clothe myself with compassion" but actually working for a ministry named Compassion.
And little did I know that the challenges I faced trying to live lovingly and peaceably with my five teammates would be exponentially multiplied in my future, as I now serve alongside brothers and sisters from 40 different countries and hundreds of different subcultures. Little did I understand the challenge of putting on compassion clothing.
We are God's chosen people. He not only chose us, but He chose to live in us and to transform us into His likeness. God's desire is that we live together in unity.
Today, join me in clothing yourself with compassion, with actively forgiving, and with putting on love so that we can live together in perfect unity.
Therefore, as God's chosen people, holy and dearly loved, clothe yourselves with compassion, kindness, humility, gentleness and patience. Bear with each other and forgive one another if any of you has a grievance against someone. Forgive as the Lord forgave you.

And over all these virtues put on love, which binds them all together in perfect unity. Let the peace of Christ rule in your hearts, since as members of one body you were called to peace. And be thankful. — Colossians 3:12–15, NIV
Prayer: Lord God, clothe us with compassion. Today, with everyone we meet, let our first thought and our last thought be love.
---

Read all the One in Spirit devotionals.