What is Compassion? This is a question I have heard dozens, maybe hundreds, of times. It was even one of the first questions I was asked during my first job interview for Compassion Dominican Republic.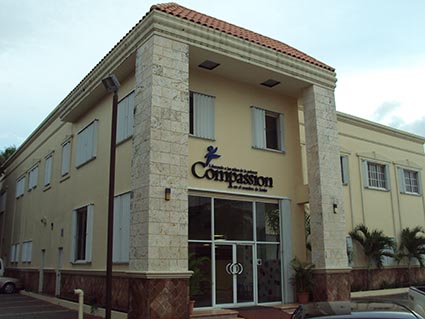 Almost two years have passed since I started this wonderful journey, and that question still walks through my mind.
The blessing of growing as a member of a partner church in my hometown, and now having the privilege of serving them at the national office, gives me a wide perspective to answer this question, yet my answer is only a very short thought: I AM Compassion. WE ARE Compassion.
Each task, every step, each contribution, every role — we are all Compassion! All we are and all we give make a huge difference in how people's lives are impacted by our common work.
Our lives take a different turn once we start to see right in front of us "that your labor in the Lord is not in vain" (1 Corinthians 15:58). The smile of a baby, the hug of a child, the gratitude of a mother—there will always be different ways for us to understand this truth.
Truly, our work is not in vain. Praise our Lord for letting us be tools in His hands for the glory of His name and the expansion of His kingdom.
For just as each of us has one body with many members, and these members do not all have the same function, so in Christ we, though many, form one body, and each member belongs to all the others. —Romans 12:4–5, NIV
Prayer: Holy Lord, it's amazing how noble you are, as you do the labor in your vineyard and let us feel like it's us working for you. Thank you for giving us the wonderful opportunity of serving you in this ministry. Please help us give the best of ourselves for the glory of your name. Amen.
---

ABOUT THE AUTHOR: Ariel Veras works as an IT Specialist for Compassion Dominican Republic.
Read all the One in Spirit devotionals.