Ever feel that your sponsorship doesn't matter? That your letters don't make a difference? That you don't make a difference?

One of the lies of poverty is that "You don't matter." But that lie is not limited to those in poverty. What would have happened — or rather, what might not have happened — had Fred and Sherrie chosen to believe they didn't matter? Who would have imagined the ripple effects from their sponsorship of Mark, a young Kenyan? Thankfully, Fred and Sherrie believed transformation is possible for a little more than a dollar a day.

Mark Okello never knew his parents. He lost them both when he was only 7 weeks old and was raised by his faithful and loving grandmother. But money was always tight. His crawling and walking were even delayed due to malnourishment.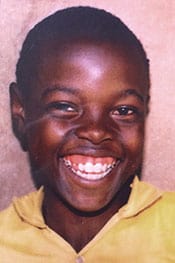 At age 9, Mark was registered in the Compassion Child Sponsorship Program. For the first time in his life, he received food regularly.
"God saw me through. Every Saturday, I saved the maize and beans I received at the child development center to last me for several days. Because we were so poor, Compassion bought us a goat as a source of income and milk. They also provided me with a lantern lamp and desk."
As a Compassion-assisted child, Mark was also able to go to school regularly. For the first time in his life, he had books and a school uniform.

He looks back fondly at his days attending the child development center, where he received delicious food, drew pictures and learned about God. He also remembers letters from his sponsors, Fred and Sherrie.
"They prayed for me. They reminded me that I was smart. They told me about their church, their holidays and their family. It was like they were my family. For the first time in my life, someone called me 'son.'" Fred and Sherrie's faithful love and prayers came from their love for Jesus and for Mark, and from their strong desire to make a difference. In one of his letters to Mark, Fred wrote, "I want to spare a dollar a day to change the world."

And change the world he did, because he changed the life of Mark Okello.

God showed his love through the local church partner and his sponsors' letters. Mark gave his life to Jesus and dedicated it to the service of others.
"Because of Compassion, I wanted to be a social worker. I wanted to help others, just like I was helped."
After finishing university, Mark began working for the church, ministering to the community and listening to their needs. He opened the church for a feeding program for street children and helped provide clothing for them.
"This world looks big. But to me, it's a small village. Whenever you sow just one seed, the effect will grow and impact the global village. If you get that opportunity of sponsorship, you are going to make the village a better place."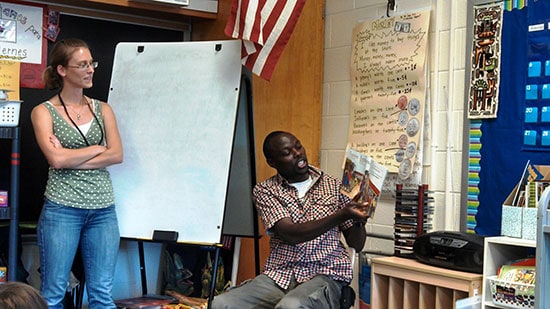 That small village came full circle in 2005. Years after Mark successfully graduated from the Child Sponsorship Program, a church group from the USA visited and made a video of the work Mark was doing at the time. Miraculously, these church members knew Fred and Sherrie from their hometown! Mark used the opportunity to send them home with a letter to his former sponsors. This reopened communication and their friendship continues to this day.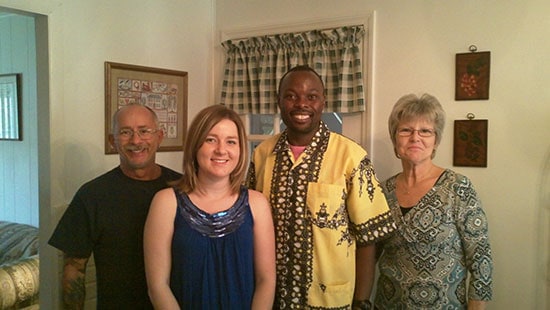 Mark has now helped hundreds of Kenyan children, providing for them holistically through his organization, the Jirani Project. Speaking on behalf of children in poverty, he has traveled to 12 countries on four continents. He and his family have broken the cycle of poverty in their own lives and now are helping release others as well.

The lies of poverty didn't win. And like Fred and Sherrie, as a sponsor, you make a difference.

Sponsor a child today!