To whom much is given, much is required. We serve in an organization where our product is not consumable merchandise, but rather a child, a human being uniquely created by a loving Creator.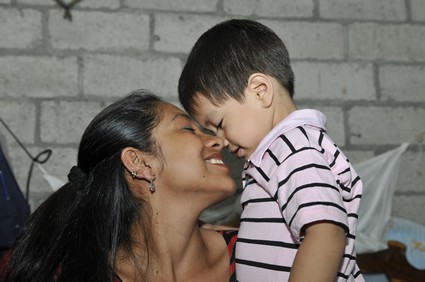 And not just any human being, but one caught in the beautiful paradox of being "the least of these" in the eyes of the world, yet one who is incredibly dear to the heart of our Father because of his or her vulnerable state.
What a weighty assignment we have been given, to cautiously and wisely steward how we handle this "product" to bring glory to the Creator. To honor God through aligning ourselves with His Word in obedience by carrying out the command to care for the poor, broken, and abandoned.
How often we forget why we do what we do and who we are actually serving. How often we get consumed in making a living for ourselves rather than caring for these little ones. How often we forget the weight of responsibility and accountability we have in our jobs here at Compassion.
What are we doing with what has been entrusted to us? How are we using the money we earn, money received from the faithful giving of sponsors and donors who expect us to do our part daily to "release children from poverty in Jesus name"? What more can we do with our positions here, as employees of Compassion, to further the mission He has graciously allowed us to participate in?
May we always be fearful and sensitive to the weighty responsibility we each undertook when we became a part of this ministry. May we never lose sight of our calling to serve Him and those He deeply loves.
"The measure of a life, after all, is not its duration, but its donation." — C.S. Lewis
From everyone who has been given much, much will be demanded; and from the one who has been entrusted with much, much more will be asked. — Luke 12:48b, NIV
Prayer: Lord, may we fear Your name always. In all things, big and small, make us vessels of Your great mercy and graciousness to those who need it most. May we never cease in serving, giving, and seeking. Amen.
---

ABOUT THE AUTHOR: Rachel Griffin works as a Marketing Event Specialist at the Global Ministry Center in Colorado Springs, Colo.
Read all the One in Spirit devotionals.