Hope is a fragile but powerful force. When you have hope, no challenge seems too great. When you don't, even the smallest task becomes overwhelming. But hope in the Lord can truly renew our strength. Be inspired by this Easter message of hope from our President and CEO!
Continue Reading ›
Have you ever wondered what the child you sponsor learns about Easter at the Compassion center? Step into a classroom to experience it through a child's eyes!
Continue Reading ›

Tabitha leans on the table and writes to her sponsor about how she and her family will celebrate Easter.
She is the younger of two children in a family with a strong Christian background. Her father is an evangelist and singer, and recently released his second album.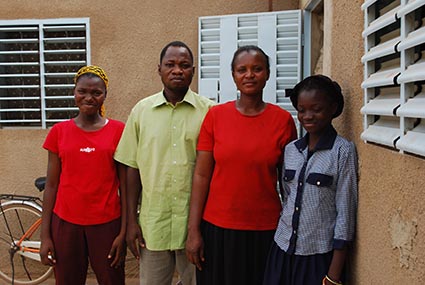 In one of his songs, Tabitha's father defines Easter as the celebration of Jesus' sacrificial death for humanity. This joint passion for the gospel and music is something Tabitha's father passed on to her.
Next to Tabitha sits another girl of the same age, Roussina. The two girls have been friends since grade one and share many things, including plans for Easter.
Continue Reading ›