For the next 40 days (plus Sundays), Christians around the world will recognize the season of Lent. This is traditionally seen as a time of personal reflection and preparation for Good Friday and Easter. The 40-day period is based on Jesus' time in the desert, during which he fasted, prayed and was tempted by the devil for 40 days.
Over this Lenten season, we invite you to set aside time each week to pray for and meditate on the lives and circumstances of the estimated 385 million children around the world who live in extreme poverty (less than U.S.$1.90/day). Please enjoy this mini Lent prayer guide that includes a portion of Scripture, thought and prayer for each week over the next six weeks.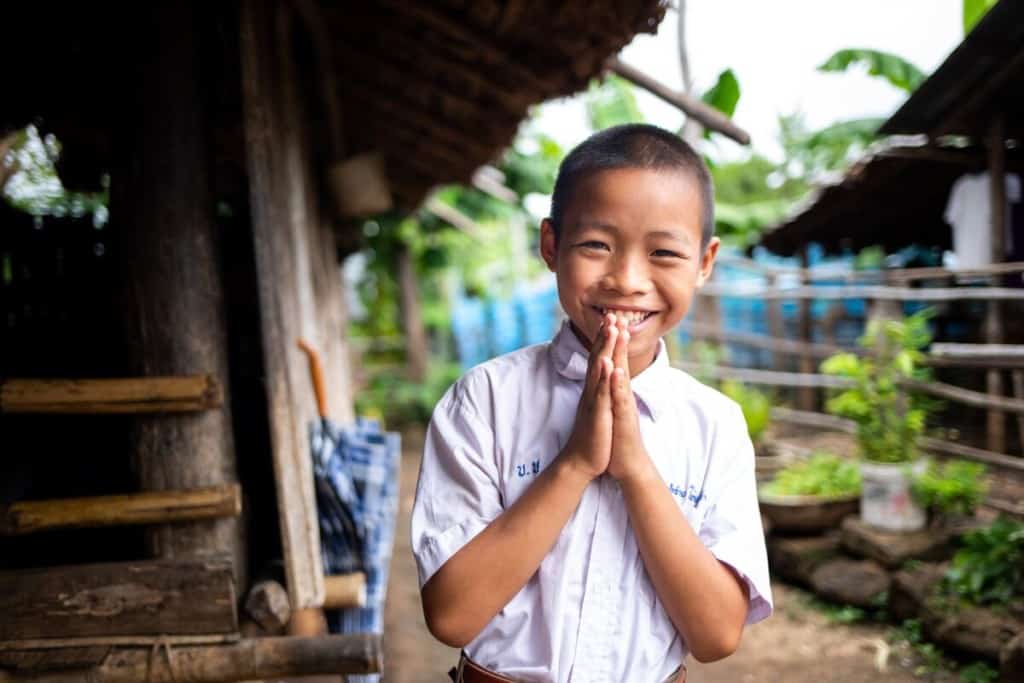 Also, because we know that you're busy and juggling multiple priorities, we've included a set of prayer reminder cards. Put each week's card on your refrigerator, bathroom mirror or car dashboard to remind you to take a few seconds to pray for children in poverty.
Print Your Lent Prayer Cards (PDF)
Thank you for your heart for children living in poverty. May this mini prayer guide help you prepare your heart and mind over the next six weeks for the celebration of Jesus' resurrection at Easter.
Week 1
"Truly I tell you, unless you change and become like little children, you will never enter the kingdom of heaven. Therefore, whoever takes the lowly position of this child is the greatest in the kingdom of heaven."

— Matthew 18:3-4, NIV
It's clear that children hold a special place in God's eyes. And yet, poverty disproportionately affects children. Children are more than twice as likely as adults to live in extreme poverty, and 47% of all people living in extreme poverty are 18 or younger.
Pray …
Jesus, may all children be valued and respected in the way you valued and respected children in Scripture. May they know their heavenly Father loves and cares for them. Amen.
Week 2
Is not this the kind of fasting I have chosen: to loose the chains of injustice and untie the cords of the yoke, to set the oppressed free and break every yoke?

— Isaiah 58:6, NIV
One out of every 5 children lives in extreme poverty — a condition that can exacerbate a child's vulnerability to violence, exploitation and neglect. Such circumstances at a young age can have long-term consequences for future development, both physiological and environmental.
Pray …
Lord, protect children from the long-term negative effects of poverty. May their impressionable hearts and minds be guarded from poverty's lies, so they can see the light of your truth. Amen.
Week 3
Then Jesus was led by the Spirit into the wilderness to be tempted by the devil. After fasting forty days and forty nights, he was hungry. The tempter came to him and said, "If you are the Son of God, tell these stones to become bread." Jesus answered, "It is written: 'Man shall not live on bread alone, but on every word that comes from the mouth of God.'"

— Matthew 4:1-4, NIV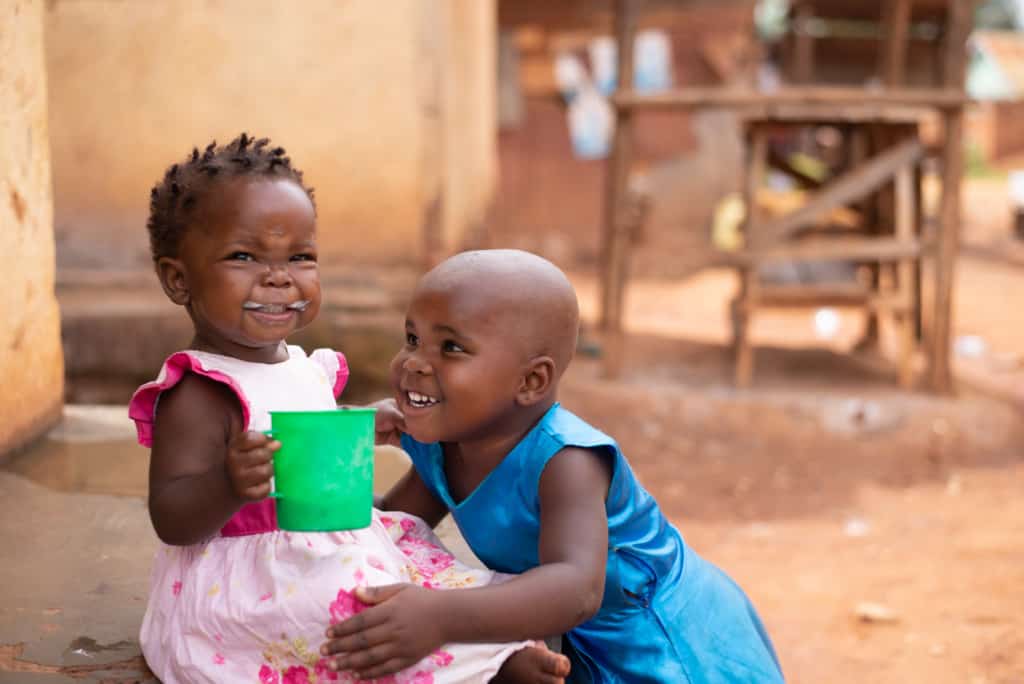 At least 1 in 3 children under age 5 is undernourished or overweight. The greatest burden of all forms of malnutrition is shouldered by children and young people from the poorest and most marginalized communities, perpetuating poverty across generations.
Pray …
Father, satisfy all those who are hungry. Provide for them according to their needs — especially for the needs of children, who are especially vulnerable to the effects of malnutrition. Amen.
Week 4
Sanctify them by the truth; your word is truth.

— John 17:17, NIV
Approximately 85% of Christians made the commitment to follow Christ between the ages of 4 and 141. It's clear that children are well-equipped to receive the gospel message, particularly when it is demonstrated in action as well as words. That's why it's so important that children both hear the gospel and see it demonstrated in their lives from a young age.
Pray …
God, open doors for all young people to hear and respond to your Word. Put people in their lives who are examples of what it means to follow you, so they too will grow up to be lifelong disciples. Amen.
1Luis Bush. "The 4/14 Window: Raising Up a New Generation to Transform the World." Canada: Compassion International
Week 5
"When you pass through the waters, I will be with you; and when you pass through the rivers, they will not sweep over you. When you walk through the fire, you will not be burned; the flames will not set you ablaze."

— Isaiah 43:2, NIV
Natural disasters impede progress toward sustainable development. The impact is especially pronounced among those living in poverty as they are the least equipped to maintain and recover their livelihoods in the face of crisis. Families in poverty are often the first to use unsafe sources of water and food, skip meals or pull children out of school.
Pray …
Lord God, be with victims of crises and natural disasters. I pray especially for those impacted by the COVID-19 pandemic, which has been so detrimental to families in poverty around the world. Amen.
Week 6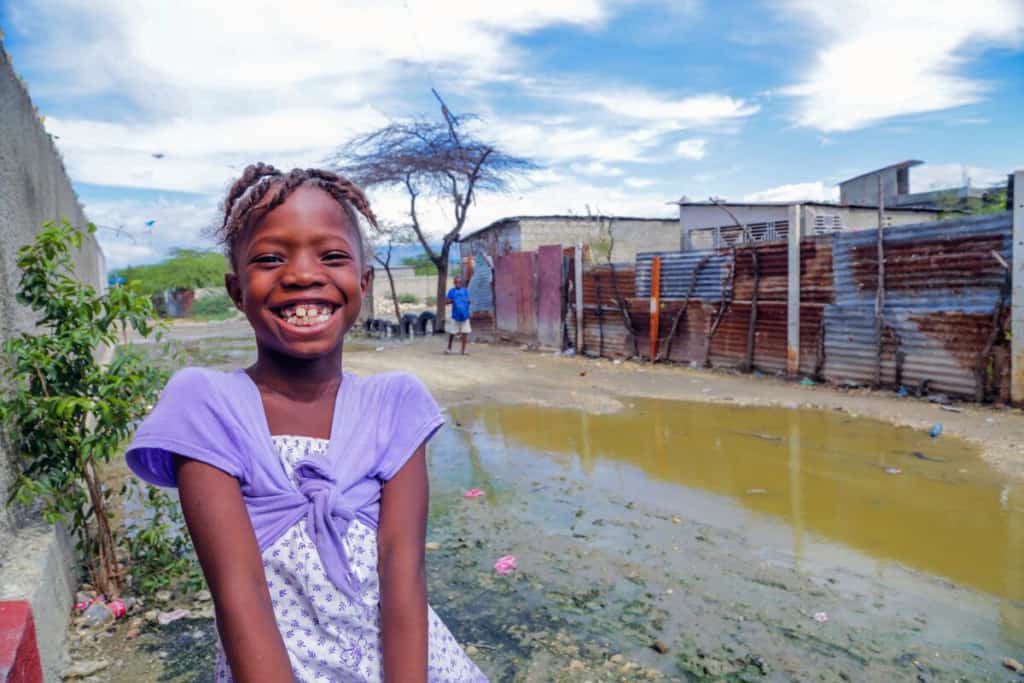 We wait in hope for the Lord; he is our help and our shield. In him our hearts rejoice, for we trust in his holy name. May your unfailing love be with us, Lord, even as we put our hope in you.

— Psalm 33:20-22, NIV
Perhaps one of the most profound casualties of long-term poverty is the ability to hope. While it's true that poverty often involves physical and economic hardships, other aspects of poverty can be equally destructive — such as the emotional, social and spiritual toll of struggling to survive from day to day.
Pray …
Father, help children living in poverty hold on to hope, despite their seemingly hopeless circumstances. Protect their willingness and ability to dream of a brighter future. Amen.
Lent Prayer Cards
Print your PDF of weekly Lent prayers, cut them out and hang them where they'll remind you to pray for children in poverty!