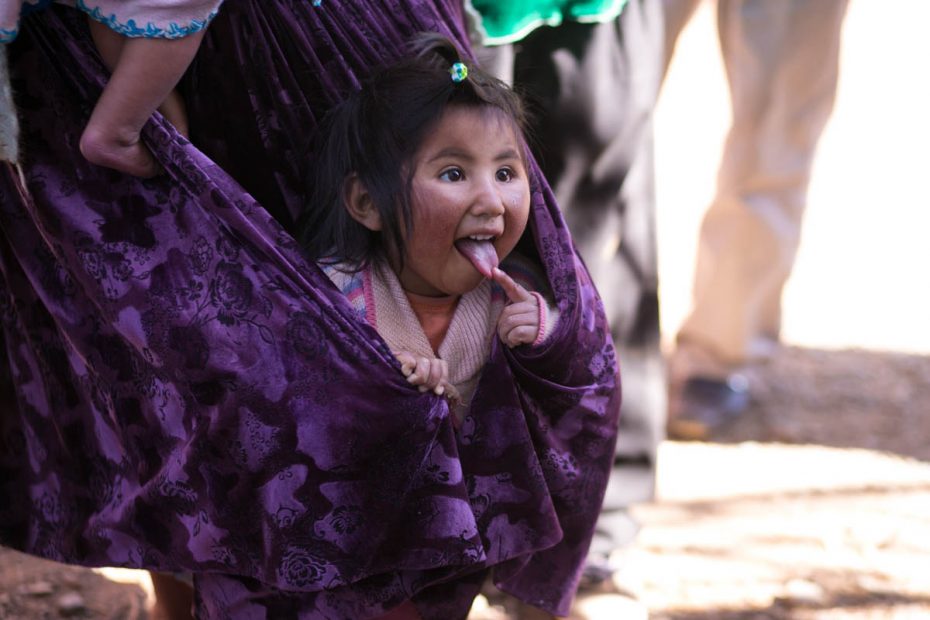 We're keenly aware that you don't need more clutter in your digital lives. That's where this new series comes in. "Totally Worth It" is our latest Compassion Blog series that is jam packed with stuff we think is totally worth knowing about … .news, events, pictures, stories, sponsors, you name it!
Continue Reading ›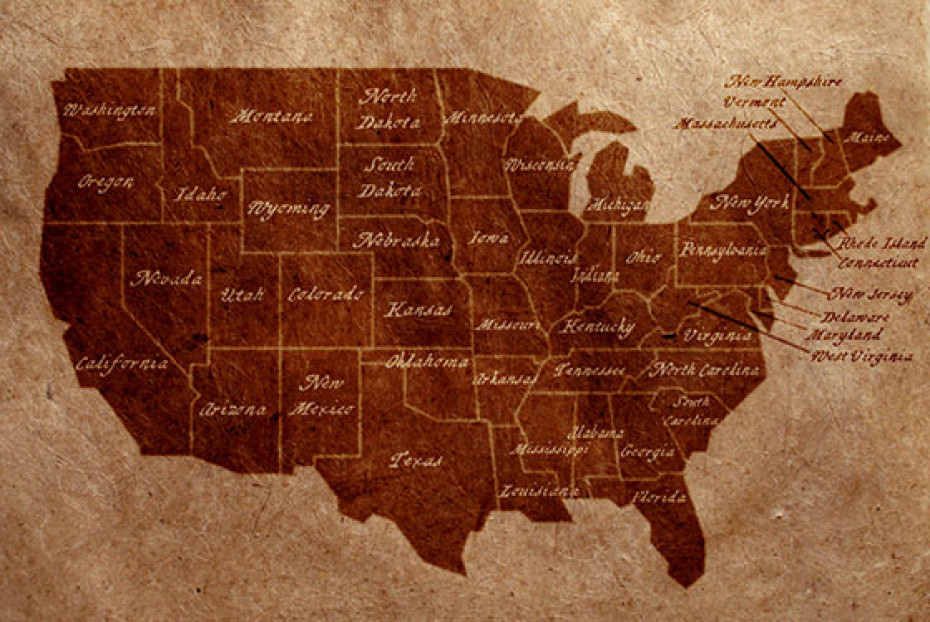 When we first became sponsors five years ago, we headed to the library to check out a book about Colombia. We didn't know a lot about the country, and since my children were 15 and 10 at the time, this was the perfect time for all of us to learn more about where the child we sponsor lives. So as curious as we are about the countries where we sponsor children, I know the children in the child development program around the world are curious about our country too.
Continue Reading ›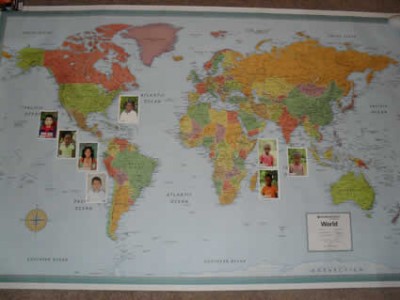 Sponsors at my church have been experiencing financial hardships with gas prices, unemployment, and the overall cost of living. I'm not sure if you're experiencing this same tension, but I suspect that with finances being tighter, many of us are investing less time in this ministry.
Continue Reading ›
UPDATED: Jan. 29, 2010 – List of child development centers affected by the Haiti earthquake
---
Here is a Google Earth image showing the approximate location for the earthquake's epicenter in relation to our child development centers.
The image is just intended to give perspective not definitively identify where all the centers are located. However, there is a discussion thread in Facebook about the location of some centers.
The fact that many development centers are so close to one another means that some centers can't be seen. And obviously the size of the image makes it difficult to read the numbers that are visible. We published a larger image in Twitpic and in Facebook.
The blue icons represent child development centers, and the red icons represent child survival programs. Most red icons hide behind the blue ones, but for some reason a few show through.
The orange circles represent earthquake activity in the last week (or so).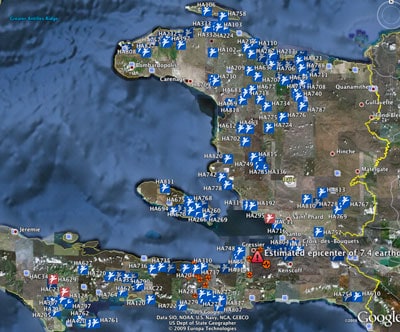 Here is an additional Google Earth image that highlights a 750 square mile section of Haiti relative to the earthquake so you can more clearly see which child development centers are closest to the epicenter. (more…)
Continue Reading ›