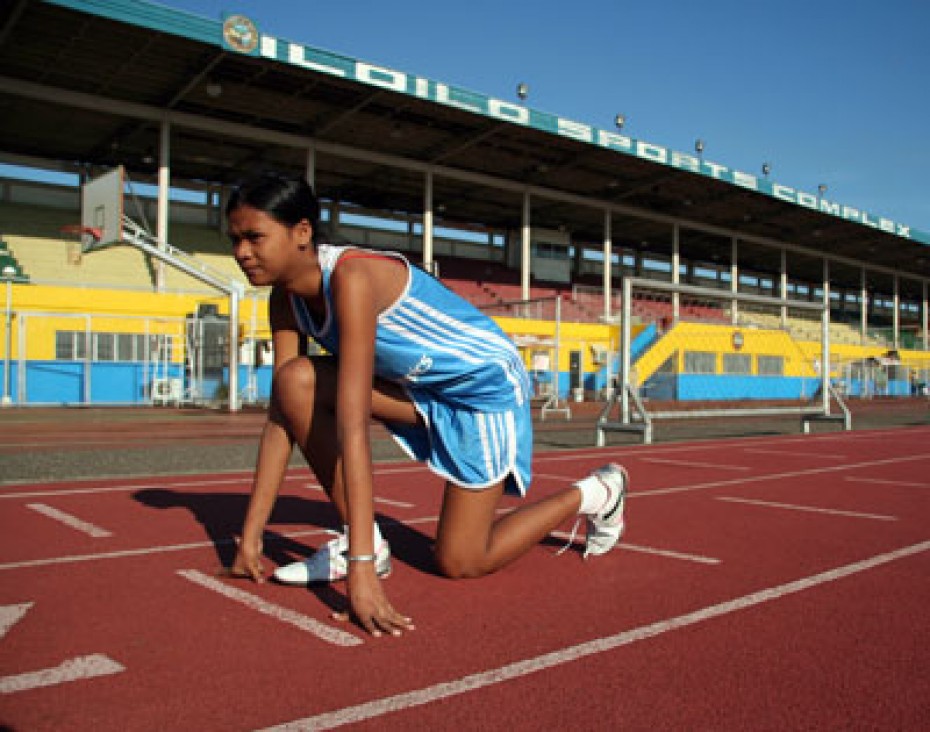 Child development specialists say that 18-year-old Emilda Soriano has the mental capacity of a 3-year-old. But this hasn't prevented her from qualifying to represent the Philippines in track and field at the International Special Olympics in Athens, Greece this summer. Let's raise the money to send Emilda to Greece.
Continue Reading ›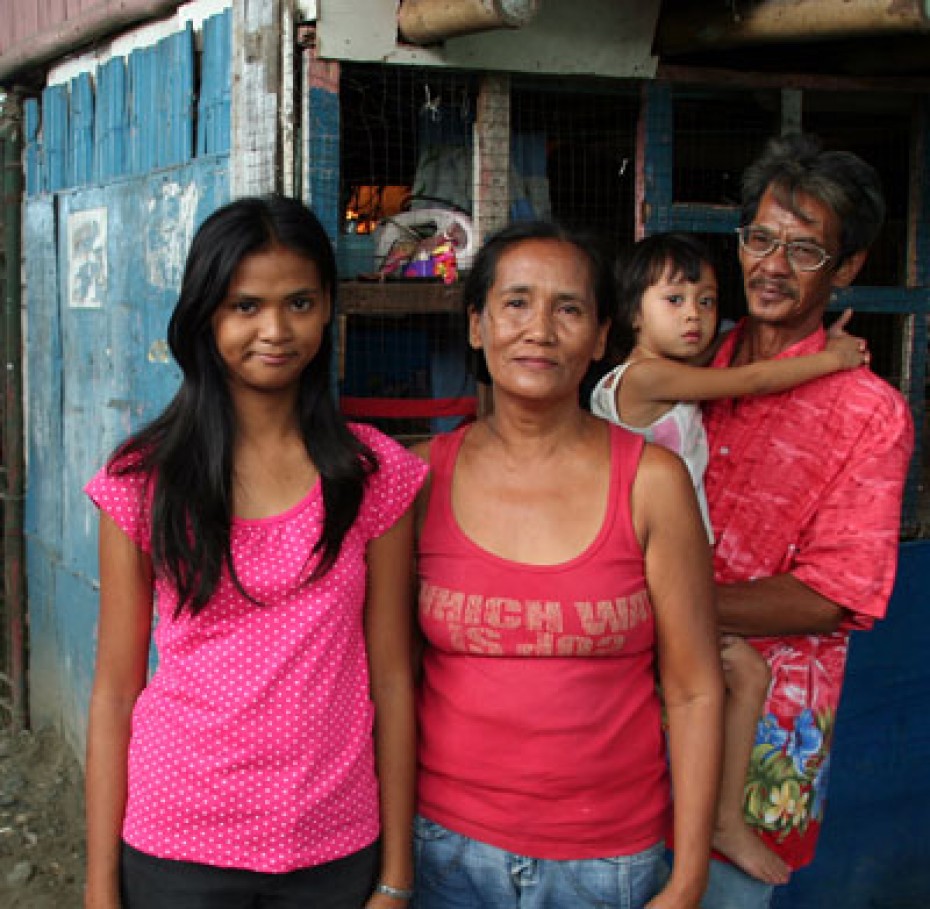 "My problem was she couldn't run in a straight line," Coach Gen explains. In several of the local competitions in Iloilo, Emilda lost some races because she would crisscross from lane to lane.
Continue Reading ›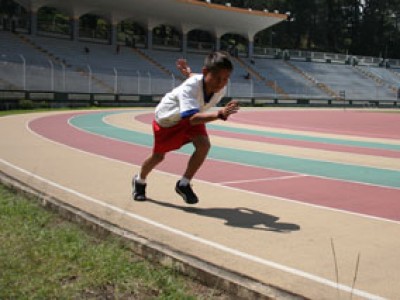 Sergio is confident enough to race and he knows he is a good runner. He has received many medals and recognition, but he knows how to keep both feet on the ground. He does not boast about himself. He knows that strength, wisdom and speed, in his case, are all gifts from God.
Continue Reading ›
In October, my crazy friend, Marc, and I will be running a marathon! To build the stamina to run 26.2 miles we started training months ago. I underestimated how much of my time and energy this consumes. We meet early mornings, usually around 5 a.m., for long runs.
Some mornings, it's rainy. Or cold. Most mornings, my bed feels so cozy and the thought of hitting the pavement sounds ridiculous! However, I know in the end, the discipline will pay off when we cross the finish line.
In order to keep our minds off the pain of running, Marc and I usually talk about a number of our favorite things, but rarely do we talk about spiritual disciplines. Although lately I've been thinking a lot about fasting, which is weird since training for a marathon means I should probably be eating more food. 🙂
However, there are a number of different ways to fast – with refraining from media outlets and food or specific drinks being quite common. But regardless of what the fast is about, they all make me uncomfortable. I told this to Marc, a relatively new Christian, and his response stunned me.
"Well, I don't understand fasting. Jesus Christ died on the cross for me, and in return, I'm supposed to give up Starbucks? Seems like we're missing the point."
Whoa! Instantly, I was humbled.
When I fast, I usually chose something that won't necessarily bother me too much… like abstaining from Starbucks or Facebook. Marc and I discussed the issue of fasting for the next couple of miles. We compared it to our marathon training.
I realize that much like my marathon training prepares my physical body for the task ahead of me, Christian fasting is a discipline for the soul. By fasting, I make a conscious decision to sacrifice comfort to draw closer to the heart of Christ. Fasting allows us the privilege of sharing in His suffering.
After a couple of miles, I realized that maybe my problem with fasting is that I was missing the point all along. As with all things that are difficult, such as fasting or marathon training, there is also so much joy to be found.
May we challenge ourselves today to pray about a way we can experience the discipline of Christian fasting, and in doing so, enter into the presence of our God.
Continue Reading ›
Just crossing the finish line of Colorado's U.S. Trail National Championship June 29 in Steamboat Springs was quite a feat on its own. Winning an age-group division in this 12-kilometer race was even more of an accomplishment. But what really qualifies Tim Smith as a champion is succeeding in all this with a symbol plastered across his chest to represent the millions of impoverished children around the world.
Tim is a Mail Services Specialist at the Global Ministry Center (GMC) in Colorado. As he says, he is "deeply passionate about and committed to our work … to release children from poverty in Jesus' name."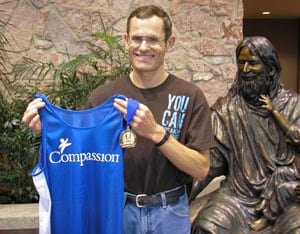 Tim is a prolific runner and runs as passionately as he works. He approaches both his job and his races with fervor because in his mind these two worlds are not isolated.
The U.S. Trail National Championship was the 10th race he competed in since March 2007 while wearing his jersey and representing Compassion — clearly Tim utilizes running as an opportunity to speak up for children living in the bondage of poverty.
How many eyes saw his Compassion jersey as he warmed up, raced and recovered?
How many individuals wondered about Compassion or for the first time considered the harsh reality of poverty that affects so many today?
Neither Tim nor anyone else may ever know the results of his choice to race in that jersey. All Tim can stand on is that we are all called to "seek justice," "encourage the oppressed," and "defend the cause of the fatherless" (Isaiah 1:17) in every area of life. The results are not our responsibility.
Tim's grass-roots advocacy captures the core of Compassion's desire: to break hearts for the poor in a way that permeates who we are and causes us constantly to remember the voiceless.
Not only that, but as Tim explains, "I wear the Compassion shirt because my desire is to honor Compassion and the ministry. … I use the shirt as a platform upon which I can witness to other athletes that I come in contact with."
Not only could his jersey cause people to consider the poor, but it presents an opportunity for Tim to share with other runners the purpose Christ has given his life. Wearing a Compassion shirt is a simple act, but God uses nonglamorous obedience to further His kingdom.
---
Story by Barb Liggett, Global Strategy Office Intern
Continue Reading ›