Today, we're beginning a four part series to introduce you to Togo, the newest country Compassion works in. The Compassion office is now open, and the staff are working to begin registering children in the fall.
An Overview of the Country
Located in West Africa, Togo has a southern coastline that borders the Bight of Benin. Togo's western neighbor is Ghana, eastern neighbor is Benin and northern neighbor is Burkina Faso.
Slightly smaller than the state of West Virginia, Togo is home to 5.7 million people — 42 percent of whom are under the age of 15. Located on the coast, just across the border with Ghana, the capital city of Lome has a population of approximately 850,000.
French is the official language of Togo and also the language of commerce. There are four other main languages of the country: Ewe and Mina in the south and Kabye and Dagomba in the north.
An individual from Togo is called a Togolese. There are 37 tribes within the country. Approximately 51 percent of the population practices indigenous religious beliefs, while 29 percent are Christian (either Protestant or Catholic) and another 20 percent are Muslim.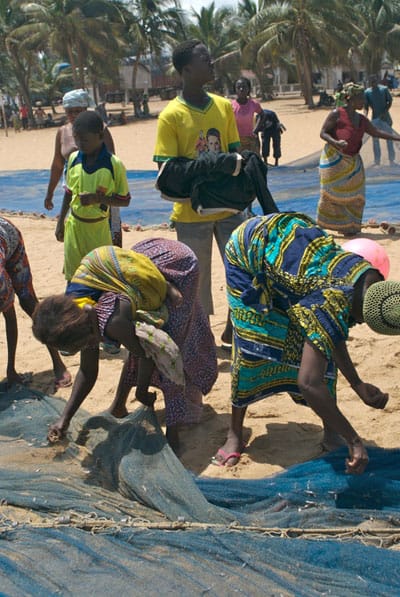 Environmental issues include deforestation, water contamination and, increasingly, air pollution. Major diseases include diarrhea, hepatitis A, typhoid fever, malaria, yellow fever and meningitis. Malnutrition is also prevalent especially during the dry season. A shortage of water during the dry season leaves many people traveling several miles to access
clean water
. Any sort of sanitation infrastructure is practically nonexistent. The HIV/AIDS prevalence rate among adults is estimated to be 4.1 percent.
Commercial and subsistence agriculture provide employment for about 65 percent of Togo's population. Many families turn to "petty trading" — street vending — in an attempt to support themselves. Due to the economic instability of the country, there are numerous stories of civil employees only being paid for one out of three or four months of work. This includes teachers, many of whom are trying to oversee classrooms of more than 100 students. As a result, there are also stories of teachers requiring students to pay a small bribe in order for the teacher to actually teach lessons.
Help Families Affected BY COVID-19
Families in poverty have no safety net in times of crisis. Help provide food, medical care and support during this pandemic.
Political and economic troubles have led a growing number of the rural population to migrate to the urban areas, which in turn has led to a growing number of social problems within the cities. As is often the case, children seem to be the most negatively affected by these trends.
TOMORROW: The State of the Children
---
The famous and multi-talented Phoebe Rogers lives in Kigali, Rwanda. She is the regional trainer for Africa, wrote these Togo posts, took the photos and has the longest title know to humankind. It's something like: Africa Regional Communication, Tours and Visits Learning and Support Specialist. Basically, she trains and supports the Africa region's communication specialists and tour and visits specialists.