Genesis 3:1–11 reports how our first parents, Adam and Eve, were tempted by Satan, the great deceiver.
Clothed as a serpent in the Garden of Eden, he deceived them after God had told them not to eat a particular fruit. "Did God really say you must not eat from any tree in the garden?" he asked. Satan teaches men to first doubt, then to deny, and then aims to make them discontent with their present state.
As people who are part of this ministry, we need to know that God instituted this organization and has called us to partner with Him to release children from poverty in Jesus' name.
Satan is not happy with us and the work we are doing for the Lord, and he may tempt some of us to disbelief, as he did to Adam and Eve. He does not want us to believe that we can achieve our vision and even go beyond our imagination.
If you doubt our mission and vision and think it not possible, then the question God asked Adam and Eve in Genesis 3:11 goes to you: Who told you?
Who told you that God cannot provide sponsors for 4 million children?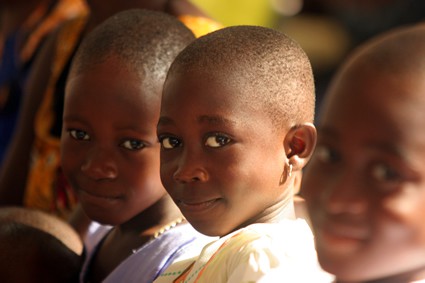 Who told you that God cannot use us to transform these children into responsible and fulfilled adults? Who told you?
Who told you that God will not answer all our prayers when we call upon Him? Who told you that God will not grant us all the resources we need to do His work effectively?
Who told you that we cannot challenge all Christians regarding the biblical mandate to reach out to the poor and the needy? Who told you?
And he said, "Who told you?" —Genesis 3:11, NIV
Prayer: God, change our doubt and wrong perceptions and enable us to believe that with you, all things really are possible. In Jesus' name, amen.
---

ABOUT THE AUTHOR: Seth Awuku Boahene works as a Gardner for Compassion Ghana.
Read all the One in Spirit devotionals.