Today's post is written by Dan Brown, Chief Marketing Officer for Healing Waters International.
---
World Water Day, March 22, was initiated by the United Nations in 1992 to help focus attention on the 1.1 billion people in the world who still lack safe drinking water.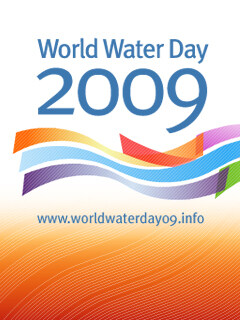 And for World Water Day 2009, we, Healing Waters, are celebrating our role in helping resolve this crisis by giving away free water at each of the water purification systems we've built with our local ministry partners. This event happens to coincide with a major ministry milestone for us – distributing 75 million gallons of safe drinking water to poor communities in developing countries.
Sustainability along with personal and community transformation are key components of our operational model. Over 110,000 people in poor, urban slums receive their daily drinking water from churches we partner with.
The churches have put nearly $500,000 back into their neighborhoods with community service funds and donated more than 3 million gallons to local schools. Every $50 donated to Healing Waters since we began seven years ago has provided life-giving water to another person.
While it took us 18 months to distribute our first million gallons of water and three years to deliver 10 million, we're now distributing water at a rate of more than 1.6 million gallons a month.
With the addition of nine new systems this year, of which at least three will be at Compassion-assisted child development centers, we expect to deliver more than 2 million gallons per month by year end. (We currently operate 67 systems in the Dominican Republic, Guatemala and Mexico, 18 of which are at Compassion centers.)
"We are humbled to play a role in closing the gap on the world water crisis. We have become experts in our area of providing for the poor, urban communities of the developing world; but there is still so many more in need." —  Ed Anderson, CEO of Healing Waters International.
Go to www.healingwatersintl.org to learn more and donate.