When I walk in integrity, I'm able to say that I'm obeying and being guided by Jesus. He will keep my heart and soul away from doing wrong things.
When I walk in integrity, I can speak properly and without any fear in front of others.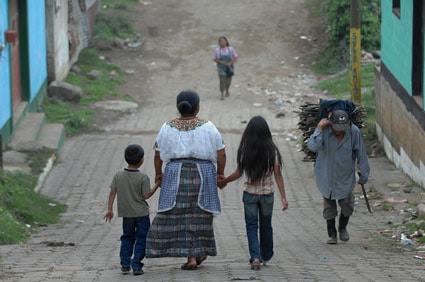 To walk in integrity is to proceed correctly before God and men. It is to give without expecting something in return. It is being loyal, respectful, sincere, honest, impartial, honorable, upstanding, merciful, reliable and fair. It is asking for forgiveness and forgiving others.
When we act with integrity, we don't get embarrassed in difficult situations. We give the right answers to any questions. We keep our bodies and minds healthy. And the most important thing is that we thank God in everything we do and say.
As it says in Psalm 25, God wishes that we live always in integrity. He is in charge of keeping our soul and not letting us be ashamed of anything.
Guard my life and rescue me; do not let me be put to shame, for I take refuge in you. May integrity and uprightness protect me, because my hope, LORD, is in you. — Psalm 25:20–21, NIV
Prayer: Lord Jesus, help us to show integrity in the way we live. Guard our hearts and souls and keep us from doing wrong things. Help us, in even the most insignificant things, to always please you.
---

ABOUT THE AUTHOR: Fidelia Beltre is a Sponsor and Donor Services Associate in the Dominican Republic.
Read all the One in Spirit devotionals.