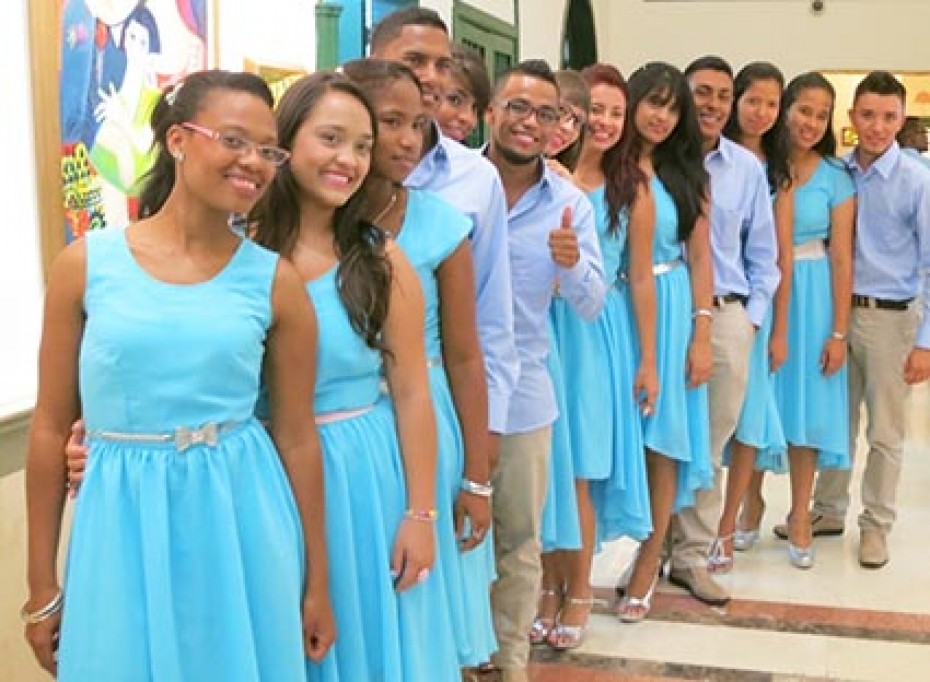 What keeps Juli involved with serving children in poverty? Not an organization, paperwork or activities. It's children.
Continue Reading ›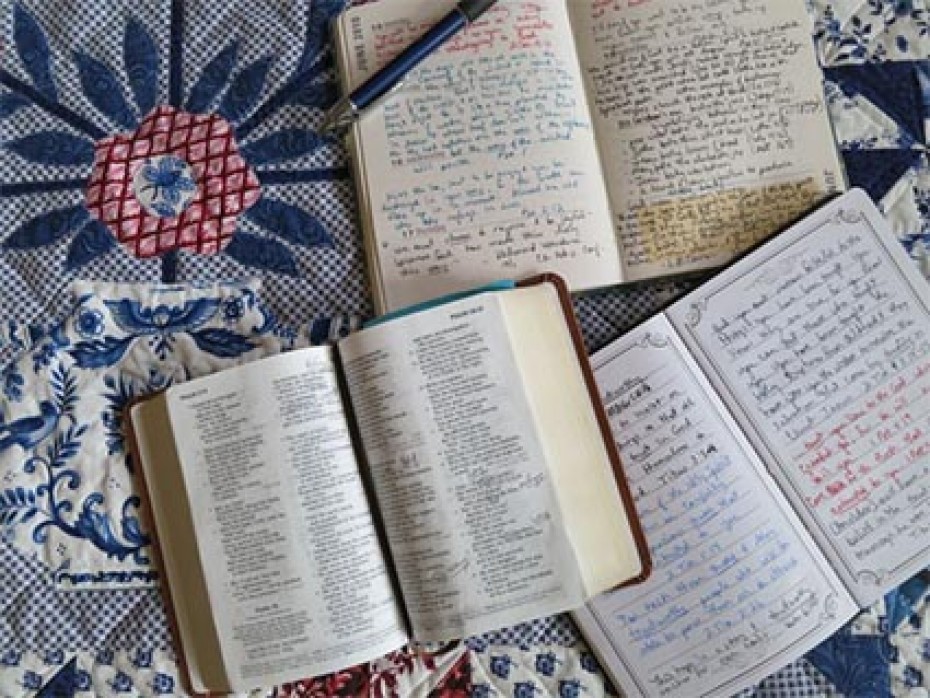 Receiving a word for the year from the Lord is not a New Year's resolution. It's more like a gift from Him.
Continue Reading ›
I don't know how they do it, but the sponsored children always seem to turn the tables on us. We visit a country to be a blessing to the children, and end up getting blessed as well, maybe more.
I have a friend who wrote to her child that she was praying for the family, and the child wrote back that they were praying and fasting for her weekly.
Last month, I stopped in Colorado Springs on my way home to Wyoming from Phoenix. I had heard that the Moody Scholars were going to be participating in Compassion's chapel, and I attended because I greatly wanted to meet them.
Jimmy Wambua, the newest Moody Scholar, was asked to pray during the service. Now, I'm used to praying for children all around the world, but he was praying for all the sponsors. That was really special for me to hear.
Following the service, I was invited to join Tony, Michelle, Richmond and Jimmy (from left to right) for lunch, which was more than I had hoped for.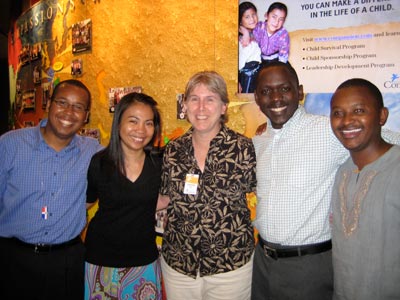 I was excited to meet each of them because I practically had them on pedestals, like celebrities. Instead, they treated me like a celebrity!
And even though I had lots of questions for them, I ended up answering far more questions than they did.
How long have you been a sponsor?
How'd you find out about Compassion?
Would you tell us about the children you sponsor?
Lunch was anything but a solemn time. These students were funny, joyful, hilarious — teasing each other, and "breaking in" the new member of their group. (more…)
Continue Reading ›